As a small business owner, you know how important it is to have a strong online presence. And while there are many different tools and platforms out there to help you build and maintain your website, one of the most popular and effective is HubSpot. It is also the #1 platform for scaling businesses.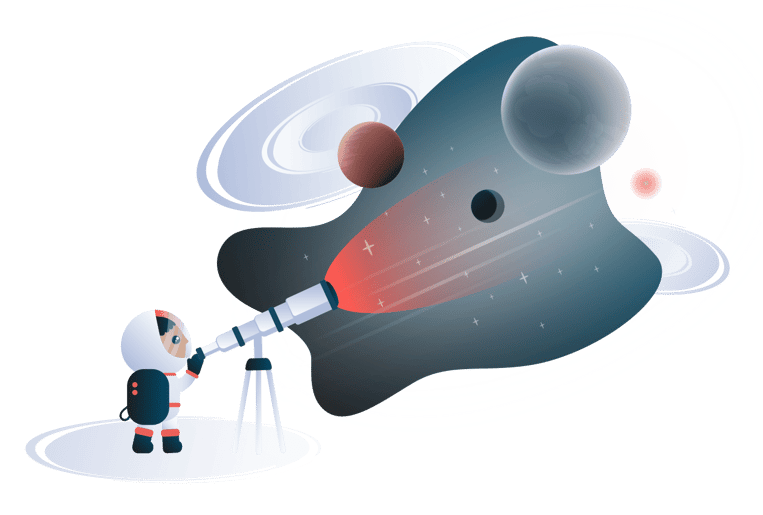 But if you're new to the world of inbound marketing, you might be wondering how to get started with HubSpot. Don't worry – it's not as daunting as it may seem. In this beginner's guide, we'll walk you through the basics of using HubSpot for your small business.
What is HubSpot?
First, let's talk about what exactly HubSpot is. In a nutshell, it's a CRM platform that offers a range of tools and features to help you attract, engage, and delight your customers. The platform includes things like website builder, CRM, marketing automation, and more.
One of the biggest advantages of using HubSpot is that it's all-on-one. Instead of having to use multiple different tools and platforms to manage your online presence, everything is developed into one easy-to-use platform. This makes it easier to manage and track your marketing and sales efforts, and helps you save time and money.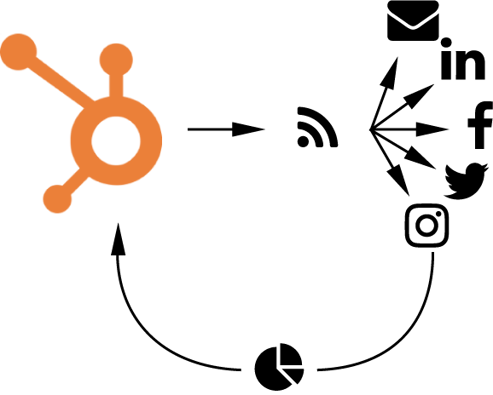 How to get started
So, how do you get started with HubSpot? The first step is to sign up for an account and purchase the desired license. You can choose from a free plan or one of the paid plans, depending on your needs and budget. Once you've created your account, you'll be able to access all of the tools and features offered by HubSpot.
HubSpot CMS
Next, you'll want to start building your website. HubSpot offers a drag-and-drop website builder that makes it easy to create a professional-looking website, even if you don't have any coding experience. You can choose from a range of pre-designed templates, or create your own custom design.
Tools for automation
Once your website is up and running, you can start using the other features offered by HubSpot. For example, you can use the CRM (customer relationship management) tool to keep track of your contacts and manage your sales pipeline. You can also use the marketing automation tool to set up and manage email marketing campaigns, social media marketing, and use it for nurturing your leads with relevant content.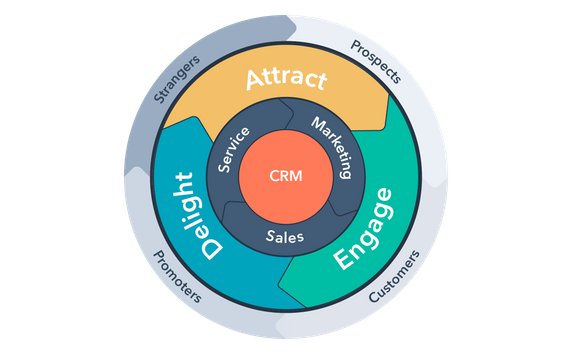 HubSpot reporting
Another key feature of HubSpot is its analytics and reporting tools. These allow you to track the performance of your website, as well as your marketing campaigns. This can help you understand what's working and what's not, so you can make informed decisions about how to improve your marketing efforts. You can create custom reports and dashboards, to focus on analyzing the data which is most important for your business.

Finally, HubSpot offers a range of resources and support to help you get the most out of the platform. This includes things like a knowledge base, user guides, and a community forum where you can connect with other users and get answers to your questions.

HubSpot is a powerful tool that can help your small business grow and succeed online. With its all-in-one platform, easy-to-use website builder, and range of marketing and analytics tools, it's a great choice for beginners who want to take control of their online presence. So why not give it a try and see how it can benefit your business?


Learn more about HubSpot by downloading our free "Complete guide to using HubSpot".