What exactly goes into designing a website? How do designers ensure that websites achieve their objectives?
Perhaps you're taking your first steps in a website design project and feeling slightly overwhelmed. Or you're a seasoned marketing professional who wants to stay up to date with what's new in web design. Our website design guide below will help you understand the process better. Over the years we've fine-tuned the way we work and the processes we follow. Journey along as we show you how having a vigorous website design process is key to successfully completing every project we do. And more importantly, keeping our clients happy.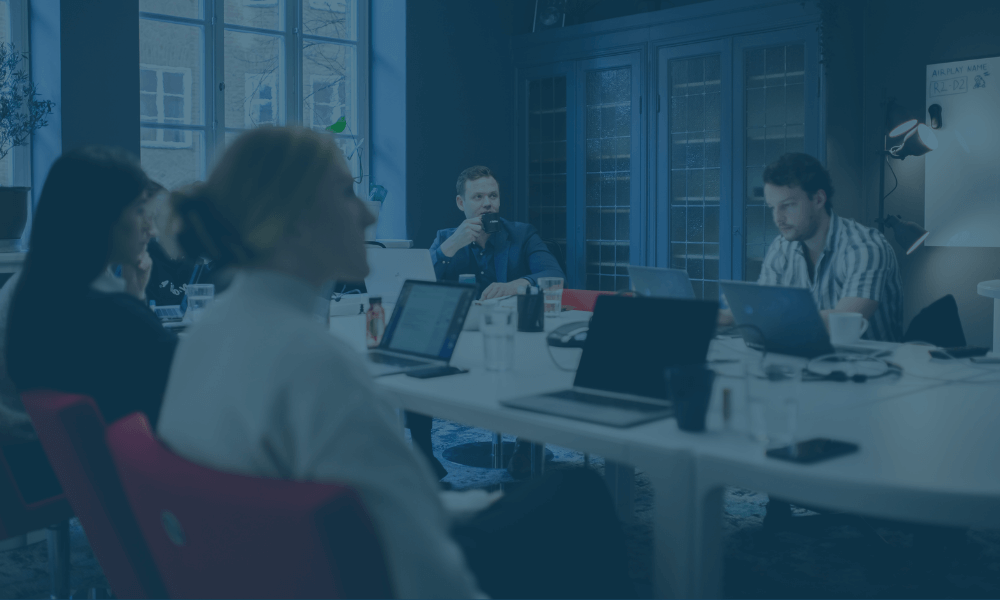 Here's what the iGoMoon website design process looks like:
Step 1: Discovery phase
In the discovery phase, we develop your website's strategy. Through research and working together with you, we ensure your website's information architecture is aligned to the goals and pain points of your target personas. This process enables us to work closely with our customers and gain a deeper understanding of their businesses, which helps us make better design decisions.
In this stage of the process, we look at how the website can solve both customer and business needs, and what functionality is required to achieve this. At the top level, the website goals could be to sell products or services, educate, share content or take bookings. We'll then dive deeper and identify metrics required to support the achievement of business objectives. These could be: increasing the number of monthly unique visitors, page views, reducing bounce rate, meeting sales targets, boosting engagement in content and followers, building email subscribers, search ranking, improving content quality, encouraging downloads, conversions, promoting thought leadership or reducing admin.
Step 2: User experience (UX) and user interface (UI)
Here we create your website's visual "look and feel" to ensure a seamless user experience. A good UI allows users to find what they want efficiently, which can lead to an increase in sales and other business goals. UX focuses on integrating an application or website with its branding, design, usability, and performance.
We use wireframes to help you visualize the basic structure of your site before we add the creative elements.
Step 3: Content migration and SEO
At this stage, we add elements such as text, images and videos to your HubSpot CMS. Images are optimized for better page load and old URLs are redirected to your new site.
We also conduct an SEO audit to identify where the site currently ranks in the main search engines, which informs the development and gives us a better understanding of the website's SEO performance.
Step 4: Website development
During this stage, it's our developers' turn to shine. Our super talented development team can tackle whatever custom development needs you have in HubSpot. Whether you need to audit system issues, manage tools, optimize processes, build custom pages, flows, or interfaces, or create triggers and background automation, we can make it happen.
A rigorous quality assurance phase follows, where we test user accessibility, site performance and that the website loads correctly on all devices and browsers.
Step 5: 3,2,1 - Launch!
Congratulations! Your new HubSpot website is up and running. Here we make sure that you are completely satisfied with the final product. We provide end-user training and an onboarding session to guarantee 100% system adoption and ensure your team can navigate their way easily.
Don't forget website maintenance
You've just launched a fresh new website, so what's there to maintain? To keep your site in tip-top shape, we recommend that anyone with a CMS website invests in a support and maintenance plan.
How we can help you
Employing an in-house HubSpot specialist can be hard and will cost you a yearly salary plus benefits. Outsourcing gives your business and employees access to a fully employed team of HubSpot knowledgeable experts, available for onsite and remote support – for a fraction of the cost.
Hubspot support by phone, email & chat
Whenever you or your team need expertise on any part of the HubSpot ecosystem, our first-line support is ready with hands-on support. We can help you with any part of the HubSpot platform.
Technical support
Whether it's developing something new or fixing something broken, our technical team is on the case. Certified with the Advanced Implementation Certification, we love diving into both simple and complex technical challenges. These are just some of the ways we can support your team:
Develop new modules, templates or various applications and integrations
Build and manage integrations
Bug handling, incidents and general problem solving
API's, automation and custom-coded actions
Opt for our subscription-based retainer
With our subscription-based retainer solution, you're in control. You decided how many days of HubSpot support you need in a month and what type of support you need. The days will be used to troubleshoot any issues that pop up, and find opportunities for improvement and customizations that will help you get more out of HubSpot. Our proactive approach ensures you're well-positioned to reach your short and long-term goals. You'll have dedicated support available for any incoming requests from your team when you need it.
Hopefully, this guide has given you more insight into our website design process and how we work at iGoMoon. We work in collaboration with our clients throughout the development process and beyond. If you have any questions and would like to find out more about our process, please get in touch.
Let's do something amazing together. Get in touch with our team.