Would you rather work at a company that sees giving as a strength, or as a weakness? By nudging your team toward a giving mindset, you, by extension, are nudging them toward purpose. Companies and business leaders around the world are having an important conversation about the role of purpose in business. What is your company's core reason for being, and where can you have a unique, positive impact on society?

We choose to foster an environment where generosity is a valued part of our culture—not just because it's nice, but because it fuels our performance and productivity. Most importantly, it contributes towards building the more fair and sustainable world we believe in.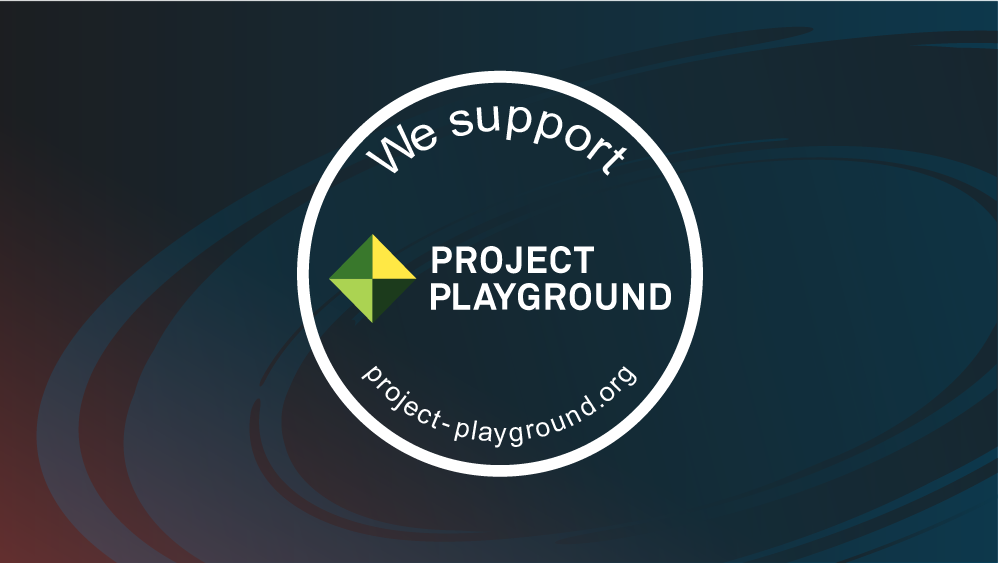 Build stronger relationships with your customers
Shifting consumer preferences means businesses need to adopt an alternative model. One in which your business serves a higher purpose than maximizing profits. One way your business can meet consumer expectations is by giving back. This could mean giving to charity, a non-profit or an organization within your community.
Let's look at TOMS Shoes as our example. What started as a small shoe company has upended one of the most competitive industries. They built TOMS Shoes on a 1 for 1 model of giving. For every pair of shoes sold, they give a pair to a child in need. TOMS made giving a core part of their business model. As a result, TOMS exploded in popularity and continues to thrive.
Make your community a better place for employees and customers
We think business owners have a responsibility to the communities they operate in. It's important to give back and involve yourself and your business by supporting local organizations. Giving back and actively taking part in your community also fosters good-will and can help create evangelists for your brand.
Attract outstanding talent
When prospective employees face a choice between working for your business or one of your competitors, they use other factors than salary and days off to decide. You may turn a lot of top talent off if you're a company that doesn't give back. If your business fosters a culture of giving back, this will contribute to your employees not only feeling happier with the work they do, but feel they are contributing to something greater. This not only helps with your employee retention, but also has a positive impact on customer service.
Build a happier workplace
Even with small companies–it's difficult to interact with every employee one-on-one. Allow and encourage your team to get involved in your company's giving. This is a great way to strengthen bonds between teammates. Giving back to our communities brings people together. It makes us feel good.
Many companies have programs that match employee donations. It's a great incentive for employee giving. Not to mention it literally doubles the impact of donations. Programs like this promote a strong culture of giving back, which is more appealing to employees and potential customers.
How your business can give back
You don't need to have a budget in the millions to make a difference in your community or for those in need. Investing in your community will not only give you a warm, fuzzy feeling but also benefit your business. Here are some ways you can give back or contribution towards building a more fair and sustainable society.
1. Donate your skills
If you run a service-based business, consider lending a few hours of your time to help an NGO or business in need. Use your area of expertise, be it strategy, accounting, operations, technology, finance, or human resources to give back. You could help a non-profit organisation to create a website that makes it easy for people to give donations.
2. Volunteer as a team
Matching the strengths of your employees with the specific needs of nonprofits changes philanthropy from passive and sporadic to active and ongoing. Volunteering together is a bonding experience and helps your team feel part of a purpose in ways that writing checks alone never will.
3. Share your space
If your business has a physical space not being used like a garden or boardroom, allow a non-profit to use it for free. This can save your non-profit partner a fortune in venue hire for their fundraising events or meetings. By opening your space up and being the venue, your brand will get some positive visibility too.
4. Highlight an organisation you want to support
A simple yet highly effective (and free) way you can support an organisation in need is to give them a shout-out on your social media or website. When you talk about your community partnerships on your website blog, e-mail newsletters, social media and other channels, it helps your customers learn about the causes that matter to you.
iGoMoon's mission to build the better world we believe in
2020 was a pretty rough year in a lot of ways. We feel that it's important to do what we can to put a bit more positivity and good out into the world. We strive to create a responsible workplace for our team, where we can thrive and do our best. We focus on making our workplaces inclusive, safe and motivating. We want our team to be proud to work at iGoMoon and help us use business to inspire others to grow better.
How iGoMoon supports the next generation
We take a lot of pride in being a team that's solutions oriented, not problem oriented. We notice the obstacles on our way, but we position ourselves to deal with them and work around them together. This is one of the building blocks needed in our company culture to allow us to play our part in creating a sustainable and better world for our children to inherit.
How iGoMoon supports vulnerable youth
We joined forces with Project Playground in 2018, to help them have a lasting impact and inspire the children of today to become the leaders of tomorrow. We're committed to our annual sponsorship that goes toward helping Project Playground create a safe space for vulnerable youth in Sweden and South Africa. The organization provides a safe space where children can be children and where young people can discover their individual goals. Some of their programs include:
Support for children with functional variations.
Help with homework and support in learning.
Football and netball programs.
iGoMoon is in proud partnership with Project Playground. Together we work towards global sustainable change and increased equality.
Read more about how iGoMoon gives back or to support Project Playground visit their website.