Do you want to set up a recruitment CRM or find a new way to automate it? If you find yourself in this situation, we tailored this blog post to explain why implementing HubSpot recruitment CRM as your intelligence center allows you to move away from disconnected and inefficient systems, which frequently come with significant hidden costs.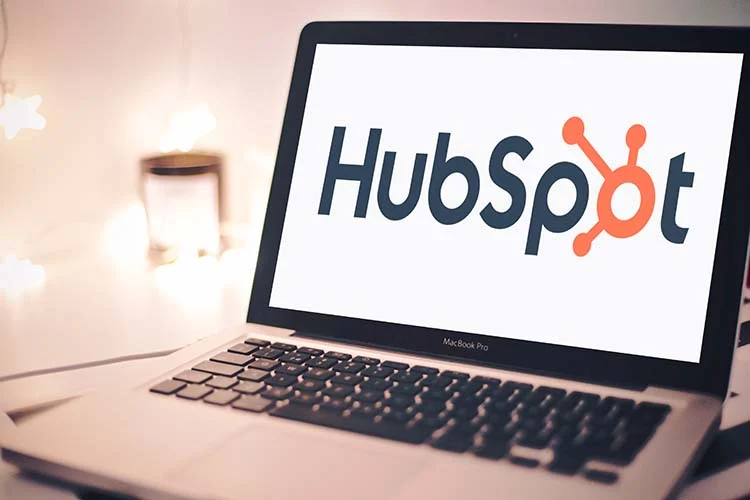 As hiring strategies have evolved, it is crucial to implement a reliable and efficient system to manage the recruitment process from start to finish. This calls for a powerful tool, like HubSpot platform, that can centrally organize and manage all recruitment efforts.
What is HubSpot recruitment CRM?
HubSpot Recruitment CRM is software that helps companies manage and streamline their recruitment process. It allows for easy tracking and management of job openings, resumes, and candidate information. Custom pipelines can be created to reflect a company's recruitment process, making it easier to move candidates through the hiring process. Automated email campaigns can also be set up to keep candidates updated on the status of their applications, allowing for a more efficient process.

In addition to streamlining the recruitment process, HubSpot recruitment CRM can also be used to store and manage resumes, job applications, and other recruitment-related data. This makes it easy for companies to find and hire the right candidates.
Assume you do not have a talent management software or applicant tracking system in place and you may find yourself manually sorting through a large number of applicants and open positions on a daily basis, which can be both time-consuming and resource-intensive. So here's how the right candidate relationship management software can simplify your process.
After you post a few job openings on your career page, candidates will submit applications that will be stored in a talent database. With a few clicks, you'd be able to view any candidates you want and check their backgrounds and skills to determine their fit for your company, track applicants' journey to a job opening, create automated emails and book meetings, and lastly offer a contract. Besides that, HubSpot recruitment CRM software aims to manage the candidate relationship, maintain relationships with them and integrate them into a talent pool;
Attract and identify excellent candidates for your job openings
Evaluate your best candidates in real-time and select the best fit for the business
Build credibility and trust with your potential hires, making them eager to join your team
Why do you need a recruitment CRM?
Recruitment agencies are in need of technology to meet staffing needs and challenges, as well as technology that helps streamline the process and automate the recruitment process. Do you wonder how to determine whether your business needs a recruitment CRM?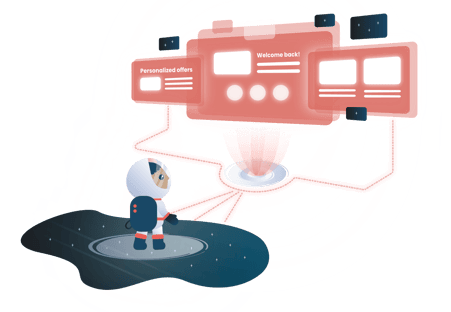 To help you decide whether a CRM is required for your company, consider the following information:
You need to practice sourcing your candidates
Your team use Excel spreadsheets to manage candidate data
You do have profiles that are difficult to source
You do have a large number of candidate profiles in your applicant tracking system (ATS)
You do participate in job fairs and launch various campaigns
Unsegmented data and candidate information
Your organisation does not have any automated tasks and workflows
You want to customize your hiring process with a few integrations
You lack reports and analytics regarding your hiring process
We help you implement a digital and modern solution that enables you to gather and store all the information you need about your applicants! Read more.
HubSpot software: Benefits for recruitment agencies
Turning a job applicant into a signed contract is a multi-step process requiring the combined efforts of cross-functional teams. Thankfully, there are different types of technologies available to make this process more organized and smooth— like HubSpot CRM platform.
A CRM, as the name implies, is used to manage the candidate's relationship in order to increase loyalty and engagement. Therefore, it is crucial to remember that it is not just about how much easier your job becomes but when an all-in-one platform is available, the process can become more streamlined, potentially converting more prospects into qualified candidates more quickly and efficiently.
Why is that?
Massive talent pool

Tracking recruitment ROI

Better interviewing process

Time and cost-efficiencies



With recruiting CRM, it is possible to create a personalized job ad for your career page, keep track of and manage a large pool of potential employees, create data for each applicant, automate tasks, and finally, run interviews and choose the best candidate for the job.

Career page hosting



The most fundamental step in the hiring process begins on your website—specifically, on your careers page. Whether applicants are specifically looking for work at your organization or were directed to your website by a job ad, your careers page must be up-to-date and personalized based on your brand values. With HubSpot platform, you will be able to optimize or edit your career page. Applicants then can easily view the job posting, apply, and kick off their journey through the hiring process.

Automated calendar scheduling



Scheduling interviews is a significant component of recruiting, yet one that requires a high level of organization and balance. Finding time to meet with every potential candidate is a challenge for every hiring manager. HubSpot can help hiring managers automate the scheduling process, ensuring that a time is found for every candidate.
Automated email updates



Emailing is a significant way of communicating when it comes to recruiting. HubSpot recognizes the importance and had provided companies with automated emails. Using automation, HubSpot will automatically email applicants throughout every step of the hiring process from notifying candidates that they have received their application all the way to when their offer is available– and every step in between.

Moreover, even if candidates do not make it to the offer stage of the recruitment process, HubSpot will still ensure that they are kept informed about their hiring status. Automated follow-up ensures that candidates hear back from your company promptly, helping to create a positive candidate experience.

Recruitment marketing
Recruitment marketing creates a remarkable candidate experience through employer brand content and marketing strategies that help staffing agencies build relationships with top talents. By taking an inbound marketing approach to recruiting, companies can connect with passive and active job seekers, engage with their network, and delight candidates throughout the application process.
Get in touch

w

ith us to learn more about how we can help you grow your business with HubSpot technology.

We know how to help you
If you're just starting out with a talent management tool or already have one in place, Hubspot provides an all-in-one platform that allows you to align your business goals while also gaining meaningful insight into your recruitment process. More importantly, you will have a fully customized platform designed specifically for your needs and business.

With in-depth knowledge and proven experience in the recruitment field, iGoMoon helps you seize the right opportunities with clarity and confidence, and to stay ahead of the competition. Book a meeting with our specialist and take the opportunity to ask all your questions and find out how we can help you achieve your goals.

Download our free guide to learn more about how you can use HubSpot as your recruitment CRM.