As many of you know (and for those who don't) we've closely been working with Hubspot for a while. As an agency we've also had the pleasure to be a certified partner since 2015, which we don't take for granted and that we're proud of. We are now also happy to announce that we're going to have a seat in the EMEA Partner Advisory Council (PAC)!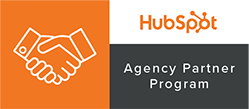 Background to PAC
In July, HubSpot announced the creation of HubSpot Partner Advisory Council (PAC), a new program with the purpose to gather feedback through a network of partner agencies, starting in North America and Latin America. HubSpots partner agencies is an essential part of their business and the feedback and insights that we give is a valuable asset to continue growing their product as well as the partner program around the globe.
The 23rd of August 2017 HubSpot revealed the APAC (Asia Pacific) and the EMEA (Europe, Middle East and Africa) PAC.
"Since launching the PAC earlier this year, we have received valuable front-line feedback from our partners in North America and LATAM," said Kate Walsh, VP of Global Partner Services at HubSpot. "We're excited to start that same work with our partners in APAC and EMEA, and thank them for sharing these important insights with us as we continue to grow our partner program."
What the PAC will do
The PAC meets virtually every month to discuss updates and changes to the program. The group also provides feedback on product betas, new partner tools, and programmatic changes.
21 partners (six in APAC and 15 in EMEA) were selected from a competitive set of nominated applicants. Through their tenure as a partner and from their applications, these partners have showcased their commitment to working with HubSpot and providing candid feedback in order to drive the value of the program.
Our own Erik Rörström will represent iGoMoon and Sweden (as the only Swedish partner agency representative), and naturally we are very excited and look forward to keep developing and coming up with constructive feedback to make HubSpot a better product for our customers.
I'm excited to be a part of the PAC and to discuss continuous improvements for the HubSpot product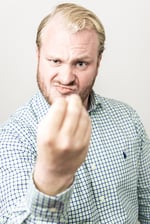 Erik Rörström, CTO & Partner, iGoMoon
Read more about the announcement here and the partner blog for more news about the HubSpot partner program.
If you want to dicsuss HubSpot or anything else for that matter, please don't hesitate to get in contact with us by pressing the button below: