2 September 2020, marks a major milestone in iGoMoon's moonshot journey. iGoMoon announced they're on the shortlist of HubSpot's Advanced CMS Implementation Certified partners.
HubSpot, uses this advanced certification as a way to recognize and verify members of the solutions partner community that specialize in highly complex CMS migrations, software integrations, and custom website development. This makes it easier for customers to connect with the right partner.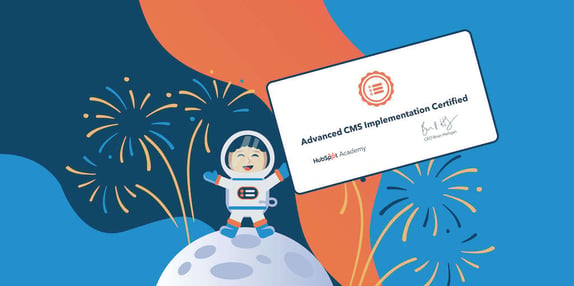 A customer already flying iGoMoon
A customer that is partnering with iGoMoon is OSM Aviation Academy, and they generated 543 new leads on a 51% landing page conversion rate. How? By using HubSpot CMS Hub, Growth- Driven Design, and iGoMoon's established process for growth. Read more about OSM Aviation Academy's success story here.
"I can highly recommend iGoMoon if you are looking to venture into the world of inbound marketing and they definitely deliver on both functionality and design if you are in the market for a new HubSpot website,"
-Stein Mjatveit, Director marketing & sales, at OSM Aviation Academy.
Advanced CMS Implementation certification
"In today's digital world, having a well-designed and easy to use website is crucial for businesses looking to stand out and delight their customers," said Katie Ng-Mak, VP of global partner strategy and operations at HubSpot.
iGoMoon has demonstrated they are highly skilled in handling complex website development projects and CMS migrations. I'm thrilled they are part of the exclusive group of Advanced CMS Implementation Certified partners that can help our customers grow.
-Katie Ng-Mak, VP of global partner strategy and operations at HubSpot
HubSpot offers a variety of certification options specifically for partners via HubSpot Academy, including the Solutions Partner Certification. Through the Advanced CMS Implementation Certification, partners that truly excel in a particular set of services and competencies are able to differentiate themselves accordingly and stand out in the directory for clients looking for these services. This provides peace of mind for customers and more opportunities for partners.
"We believe in happy customers above all else - HubSpot has provided quality assurance through the Advanced CMS Implementation Certification, allowing us to live our brand promise with confidence."

-Mattias Grönborg, CEO, Founder iGoMoon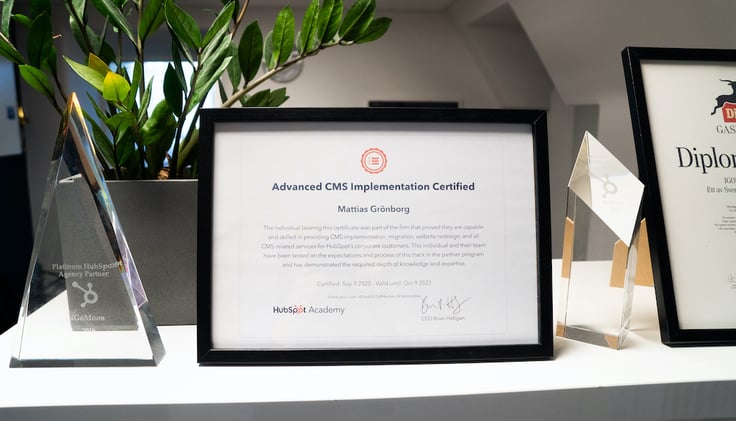 If you want to learn more about how iGoMoon can help you grow get in touch with our team.