Behind the lens is a remarkably talented and incredibly kind woman creating magic. Her name is Svea and we're so glad to welcome her as an official iGoMoon Crew member! Read about her super interesting and not-so-straightforward journey to the Moon below.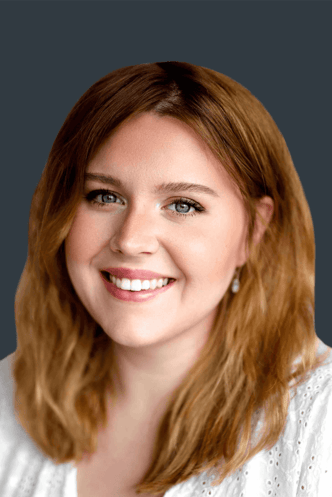 Can you tell us a little about your role at iGoMoon?
I am predominantly working on the YouTube series "MattGron's Scaling Up Journey" with Mattias, where we record and publish 3 episodes a week. My role is to interview him about his journey as an entrepreneur, record, edit and publish the episodes and to create social media content out of those.
I am also a photographer, videographer and video editor and will hopefully work with some of iGoMoon's clients in the future and represent iGoMoon on these occasions.
What did your trip to the Moon look like?
Having followed my now boyfriend David, (iGoMoon's videographer), for over 12 years on social media (we actually didn't meet until the Summer of 2019 ironically) I watched an episode of Månresan here and there whenever he shared something about it.
I did not speak Swedish at the time but since I am originally from Flensburg (Germany's northernmost city right at the border to Denmark) I learned Danish in school and could roughly follow along with the Månresan episodes.
If anyone would have told me I'd work for Mattias or actually step a foot into the iGoMoon office, I would have said they were crazy.

- Svea Landschoof
If anyone would have told me I'd work for Mattias or actually step a foot into the iGoMoon office, I would have said they were crazy. But life is full of surprises, and I actually met Mattias in 2019 for the first time, when picking David up from work on one of my visits to Stockholm. It wasn't until about half a year of me living in Stockholm and working for a company I was really unhappy at until I got approved for F-Skatt in Sweden and I could continue working with what I love in Sweden as well. So I quit my old job and went on the hunt for a new challenge as a freshly baked Swedish freelancer.
David had been talking about a project he started working on with Mattias called "The Scaling Up Journey" and how he did not have the capacity to continue working on. I thought that sounded very interesting and being a professional photographer and videographer, having a good level of knowledge of video editing and loving to talk a lot - I thought that could be a good match. I did not hesitate and reached out to Mattias about taking it on - the rest is history.
What is your impression of iGoMoon so far?
I always feel good energy when I come to the office. I believe Mattias really picked an amazing group of people who harmonize well together and strive to grow better every day.
I love the purpose of iGoMoon and all the values connected to it. Stay Crisp. Be Brave. Have Fun.
What are you most looking forward to during your journey with us?
Even though I am not physically part of the office team, I am hoping to become a little part of iGoMoon in my own way. Being a freelancer can be a lonely occupation sometimes, so it's nice to have some sense of a team around me, even if it's just occasionally.
Let's get to know Svea better!
You're originally from Germany - how did you end up in Stockholm and how do you like it here?
To be completely honest, I have not been overly interested in Sweden until recently.
In January 2019 I came to Stockholm for the first time to surprise a Swedish friend I had met in Berlin. On my first day in Stockholm, I fell deeply in love with the city and decided then and there I wanted to move here ASAP.
I started learning more about Sweden and the process of moving here, taking language lessons and saving money. I quickly admired not only Stockholm but the entire country and its mentality when I went on a road trip in the Summer of 2019.

Some things I like most about Sweden:
The beautiful and diverse landscape
The friendly and usually very relaxed Swedes
OF COURSE: the Fika culture!
By the spring of 2020 I had accomplished my studies, quit my job and my apartment in Berlin, stuffed 26 years of my previous life in my car and was ready to start a new chapter in Sweden. The trip from Germany to Sweden in March 2020 felt more like an escape, because of the recent Covid-19 outbreak and the uncertainty of the country borders being open or closed.
I actually left a couple of weeks earlier than planned because Denmark and Norway closed their borders and I did not want to risk not getting to Sweden after all (in case they would close the borders as well).
How would you describe yourself?
I would describe myself as an energetic and creative person who loves being outdoors.
What do you do in your spare time?
My favorite thing is to travel and discover new places. I also like to paint with watercolors and of course, I enjoy watching good tv-shows. Some may say I am a great baker as well. 😉
Tell us something most people don't know about you?
I probably come across as a pretty extroverted person. However, I am actually an introvert and a rather quiet person who needs a lot of time alone in order to recharge.
Speed Round:
My most useless talent is… moving my nostrils to the beat of music.
At the top of my bucket list is... a trip to Iceland.
Who I admire and why... actually my boyfriend David. He is the most hard-working, dedicated and loving person I know.
If I could time travel, I would go to… the era of the vikings - I am a viking at heart.
If I could only keep one downloaded app in my phone it would be… Google Maps.


If you're interested in working at iGoMoon or want to know more about our selection process, look at our career page.