Do you remember moving out from your parents house? It's a rare taste of freedom, and most likely as bitter-sweet as it gets. While you are the one in charge of your day-to-day life, you are in charge of your day-to-day life. I know, it's like a horror movie - but real.
Moving in is usually the worst part: buying a bed, kitchen accessories and all the other things you take for granted. Money is tight, or a distant memory, and life won't stop because you are moving. Now imagine that you have to build your apartment first. From scratch.
Website: a Startup's Biggest Asset and Challenge
Young companies are not picky when it comes to office space. Our first office was located next to the garbage room in a basement in Stockholm. But our website was anything but garbage. It was, and still is, a vital storefront to attract and meet prospective customers, build our brand and sell our services, which happened to be websites. And now we want to help other companies to get a head start.
That's why we came up with Launchpad - an easy to use Hubspot Website Template for startups who wants to reach new heights.
Drag, Drop, Done: A Complete Hubspot Website
Launchpad is over 500 websites in one. It's a greatest hits album. We have launched over 500 websites, in both Wordpress and Hubspot. Everything we have learned from these launches can be found in Launchpad. But if you have a better idea, you are of course welcome to mix and match the design elements.
You can easily modify the website by:


Dragging and dropping modules,


Adding elements such as headlines, pictures, forms and much more


Removing modules and elements


Styling forms and texts to fit your company's personality.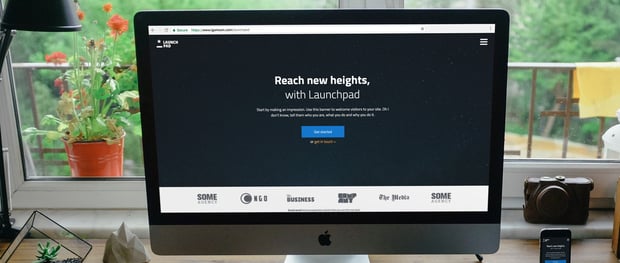 A Big Bang for a Small Buck
Time and money is not on your side - but we are. Building a great website is expensive, regardless if you outsource the project or build it yourself. And it's sensitive to change. Small website details easily become big problems down the road. Startups need to be agile and need to grow up a bit to figure out who they are. This is where Launchpad is money.
The template is ready to use right now, and can be modified with the click of a button. It's a small investment designed to set you up for a bright future.
Let Inbound Marketing Work for You
A small team with big dreams. Startups are stretched thin. Everyone needs to pitch in for it to work and wasting time is the only sin. Inbound marketing is far from easy, but it's effective and takes unnecessary work of your plate. Set up automated workflows for attracting visitors, converting them into leads, paying customers and loyal fans.
Hubspot gives you:


A powerful CRM


Automated marketing workflows


The ability to track your marketing efforts


Access to a wide selection of best practices, guides and additional assets to get you started.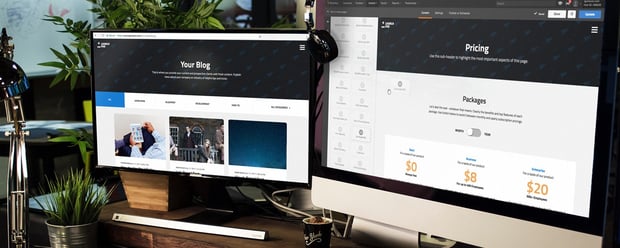 Get your New Website Today

Launchpad is a complete website package for all your needs:


18 templates (9 page templates)


Easy to use drag-and-drop design


Blog page with blog post templates


Clear instructions on how to use each module


Create new pages with our Text Page-template



And it's ready to use right now. Visit Hubspot Marketplace and get your brand new Hubspot website today.