Inspired by her older sister, Annie first started programming when she was 12 years old. Annie has embraced her talents and never feels intimidated in a mostly male-dominated field. We're so glad she's chosen to join us on our moonshot journey!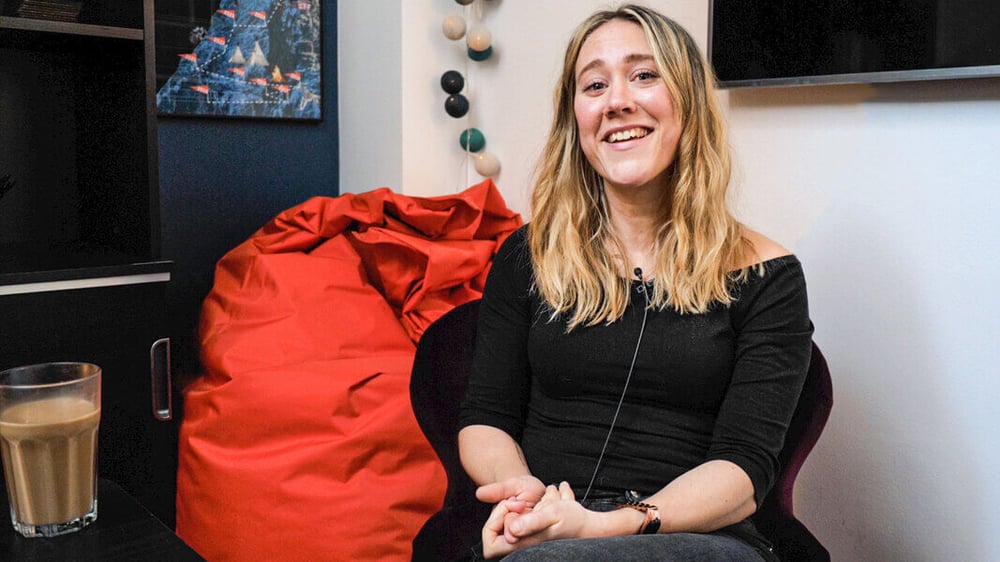 How did you find out about iGoMoon and what encouraged you to apply for a job here?
A recruiter contacted me and what he told me about iGoMoon made me curious to find out more, even though I wasn't actually looking for a job. After meeting Mattias, Erik and Frank, you could say I was hooked! Not only did the position sound interesting, but the company values that iGoMoon has in combination with the people just made me want to be a part of it.
Now that you have been working here a couple of months, what do you think so far?
It's really exceeded my expectations. Starting a new job can of course always be a bit nerve-racking, but doing it in the middle of a pandemic actually enhanced that feeling.
However, that was quickly replaced by just excitement. Excitement about becoming a part of iGoMoons journey, both business-wise and with the people working here. I find it very inspiring to work with such a talented group of people in a company that also focuses much on the personal experience, both towards clients and us working here. The passion, drive and curiosity in my fellow astronauts, together with the humbleness and sense of "we're in this together", sparks a drive in me that I haven't experienced in many places. As I told a friend of mine the other day, I get butterflies when I think of being a part of this.
Tell us a little about your role at iGoMoon?
I'm a front end developer. Even if the main part is obviously programming, it also includes contact and meeting with clients, which is something I've really missed these past years.
What are you most looking forward to during your journey with us?
One thing is to educate myself in the world of Hubspot. Even if I've been working as a developer for several years, this is something new to me. I've heard about Hubspot for a long time but never seen this side of it before so I'm excited about the possibilities and being a part of iGoMoons journey to become #1.
How would you describe yourself?
Why is this always such a tough question to answer? In short, I would say that I'm a kind, easy-going and inquisitive person who laughs a lot and is obsessed with animals.
Watch Annie's day-in-the-life episode on our vlog channel, Månresan.
What do you do in your spare time?
Before or during the pandemic? A lot of what I used to do is slightly on pause, but the things I still do involve spending a lot of time with my dogs and socializing with my friends (although mostly digitally). Spring's here so soon I'll be packing up the car and hit the lakes with my SUP over the weekends. I just need to get my other dog used to it as well and then there's no stopping us [insert happy dancing emoji in wetsuit here].
Tell us something most people don't know about you?
I have a thing for buying toy dinosaurs and then painting them in chrome colors, and I'm in the process of growing a vertical plant wall in my living room.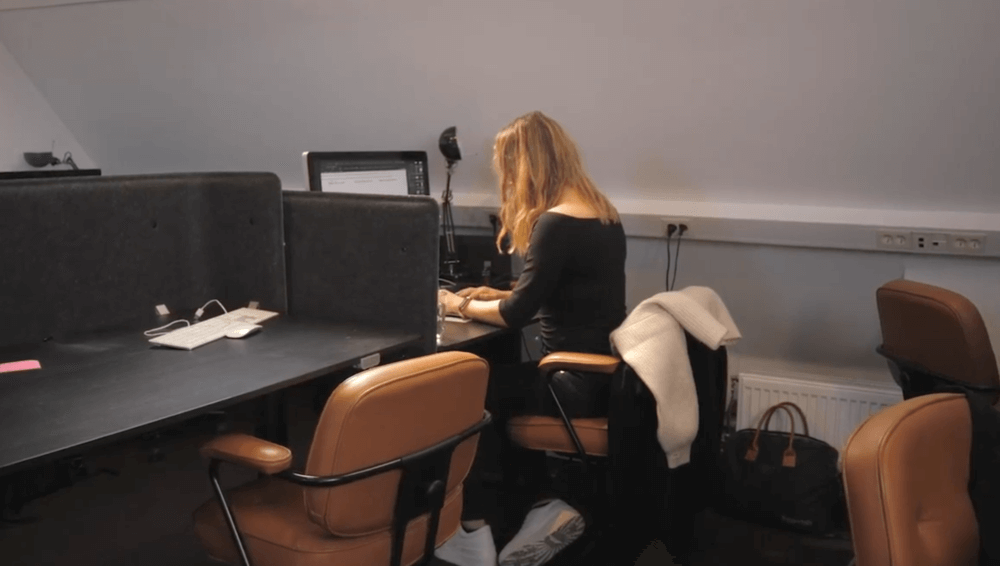 Speed round
My most useless talent is…That I can sing "Lilla snigel" with my mouth closed.

My dream vacation would be…Anywhere where I can experience nature and wild animals. Before the pandemic, I had South Africa on my "next-to-visit"-list, and now I have Tayla and Zara to see there as well.

If I could choose one superpower that would be…The ability to fly. Dodging climate anxiety and still being able to travel the world, great success!

Cats or dogs?... I'm not falling for this one again - both! I can't choose!

Always in your refrigerator?... Truffle-mayo. It's almost become a compulsion and I should seek help. Yesterday.
If you're interested in working at iGoMoon and want to know more about our selection process, take a look at our careers page.