She is our brave new Front-End Intern. Meet Nathalie! She has recently taken the leap from being a professional chef to a professional programmer. We're excited to see how she uses her lessons from the kitchen to help take us to the Moon.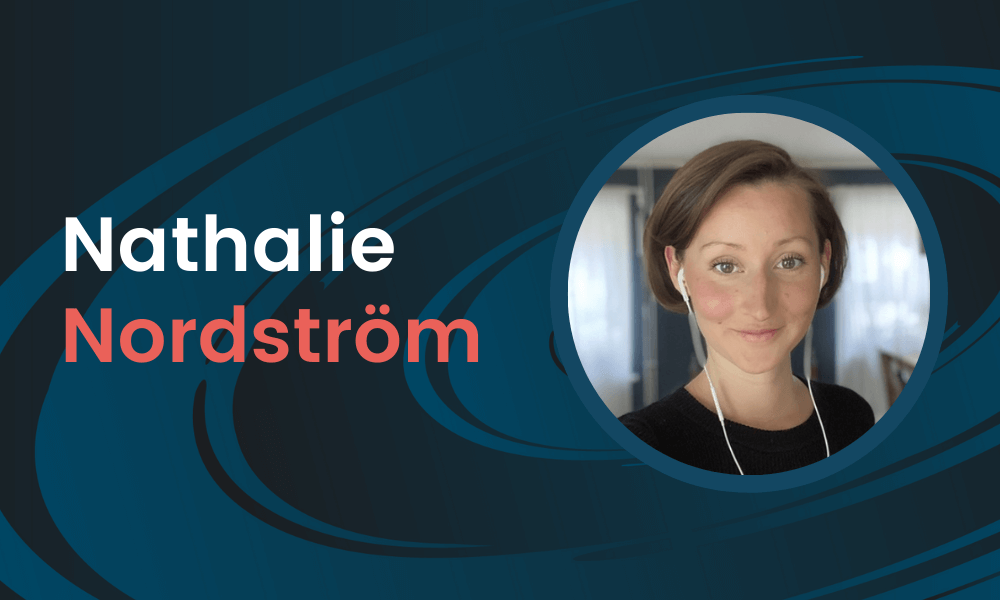 What did you do before you landed on the Moon?
I worked as a chef for several years until I decided to change my career completely. Then I went to a Developer Bootcamp and now I am here!
Tell us a little about your internship and education. What are you most looking forward to learning during your internship here?
As a newly graduated front-end developer, there is still new ground to discover and with the internship at iGoMoon, I have the opportunity to both get better at what I have learned but also learn a lot of new things in the profession. I look forward to working in a professional team and absorbing as much knowledge as I can.
How did you find out about iGoMoon and what encouraged you to apply for an internship here?
Somehow iGoMoon stood out among all the job applications I made after graduation. So when I was contacted by the company, I knew exactly who you were and I had already started watching your YouTube channel, which shows what a fantastic group of people you are! The good energy I got from the company's spirit and genuineness made me feel confident to continue developing my new skills as a front-end developer intern at iGoMoon.
Let's get to know Nathalie better!
How would you describe yourself?
I always try to see things from the bright side and I always have a desire to learn and know more about most things.
How is the atmosphere in the team and how has your experience starting at iGoMoon been while most of us still work remote?
It is a very welcoming and warm atmosphere, in the distance. Most people are quite used to this constellation now and have adapted to it. So it feels safe and secure to work like this. We recently played frisbee golf together, and that was a perfect "get to know the team" activity.
What do you do in your spare time?
Spend time with my family. We usually golf, take care of the garden and cook together.
Tell us something most people don't know about you?
Something most people do not know is that I want to learn to sing opera.
Speed Round:
A hidden talent I have is... A little hidden talent is that I can paint and draw.
At the top of my bucket list is… To buy a Summer house.
If I could choose one superpower that would be… To fly.
One thing I can't live without is… Salt.
I prefer listening to… If I only could choose one genre to listen to the rest of my life I would say Classical music. But otherwise, I listen to most genres, it's a mood thing for me.

If you're interested in working at iGoMoon and want to know more about our selection process, visit our careers page.