She has brought some Finnish culture to the Moon! Fanny is a hybrid talent multitasking with both UX/UI design, as well as inbound marketing. She has been a part of our moonshot journey for a little over 18 weeks.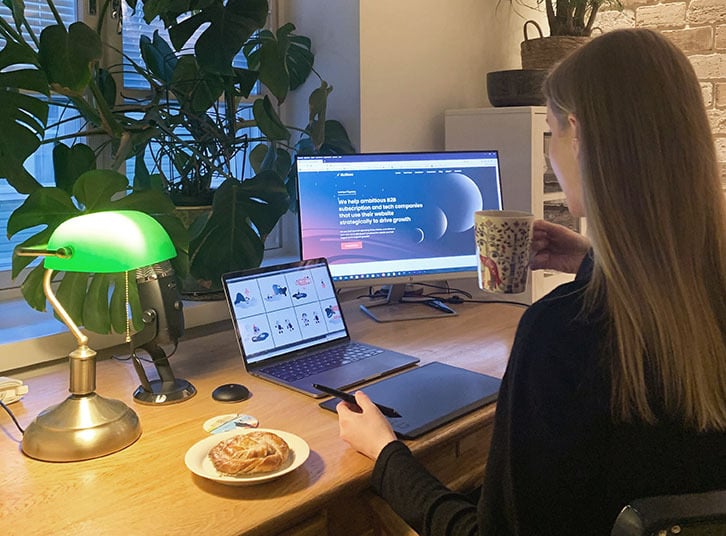 Tell us a bit about your education? And how long was your internship at the Moon?
I'm currently doing a master's degree in marketing at Stockholm University. In addition to that I have a Bachelor's degree in Marketing Communication. My internship was 5 months long, from August until Christmas. I've also previously studied Project Management at Berghs School of Communication and worked approximately four years within graphic design.
What did you know about iGoMoon before your first day of work?
My friend Simon used to work here, and through his recommendation I got an interview at the Moon. I had only heard good things about the company and the team, which made me really excited to start working here!
We are happy to have you onboard! You have been working here for a couple of months now - how do you like it so far?
All the good things I heard about iGoMoon turned out to be true! I really enjoy working here and I have learned a lot during the first months of my internship. Since day one I have felt that I'm a part of the team, and been given a lot of responsibilities as well as exciting and varying work assignments. Being an agency, the work days at iGoMoon vary a lot. One day I'm working with illustrations for iGoMoon's own brand, and another I might write a blog post for a customer. My role here includes both inbound marketing and UX/UI design.
We are happy to hear that your time here has met your expectations! What do you look forward to learning during your internship?
I look forward to developing my skills in both web design and digital marketing. I've always wanted to work in an agency because I love a fast working pace and being able to work with multiple projects at the same time.

Being a consultant, working with customers in many industries is both exciting and makes you learn so much - and so fast! More than that, I look forward to discovering the direction that I want to focus my career towards. Will it be design or marketing?...Watch this space! ;)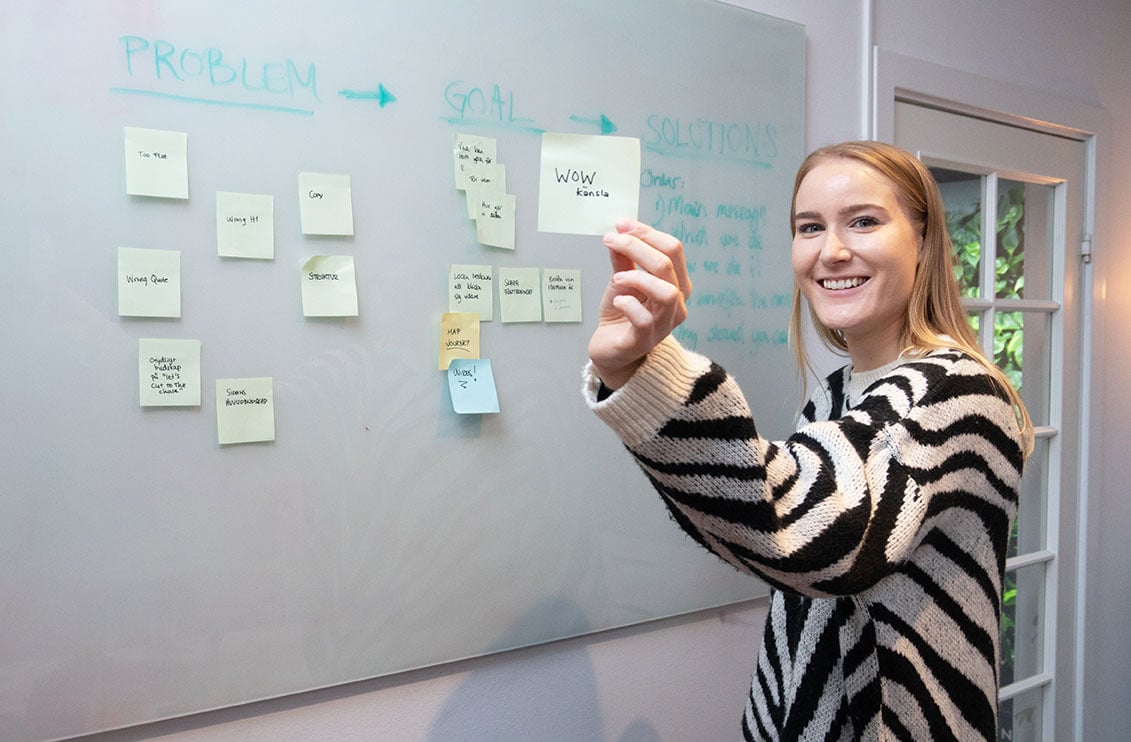 Let's get to know Fanny a bit better!
How would you describe yourself
As a creative and driven person who loves learning new things. I love to explore, both at work and during my free time. I always find new things to work on and skills I want to develop. I would say I'm spontaneous, and many times I make big life decisions by a "whim" - This characteristic brought me to Sweden 5 years ago, and also took me to Peru for my exchange studies a couple of years back.
You grew up in Finland, what do you miss most about it?
I miss my family and friends in Finland! And I miss having a Sauna at home (so stereotypical, I know :D). Oh, and all the Finnish food that I can't buy here in Stockholm.
How did you end up in Stockholm and what do you like most about it?
It was kind of a spontaneous thing to move here right after I graduated from high school five years ago. I felt that I wanted to try living somewhere other than Helsinki, and Sweden seemed like a good option since I already knew the language. Therefore I decided to apply for bachelor studies here, and the rest is history!
What do you do in your spare time?
When I'm not working or studying you'll probably find me at the gym, a concert, an art exhibition or an event. I love drawing and photography, and recently I started shooting analog with an old film camera. I also love all kinds of games/sports, and one thing I'm extremely competitive about is playing pool. I like to organize pool tournaments amongst my friends every once in a while. I also love traveling and hiking.
Speed round:
I prefer listening to… everything from jazz and reggaeton to techno and drum & bass.
My dream vacation would be… a road trip around the world - mixing city traveling with exploring nature.
If I could time travel, I would go to… The 80's.
If I could choose a new talent it would be…. mastering some DJ skills and making my own music.
I can't live without… my AirPods since I listen to music basically 24/7.
Stockholm or Helsinki? That's a tough one - There should be a country mixing both!