The iGoMoon crew welcome Lead UX/UI designer Victoria on board our moonshot journey. We're overjoyed that Victoria will share some exceptional ways to tap into our creativity and improve the way we uncover insights for our customers.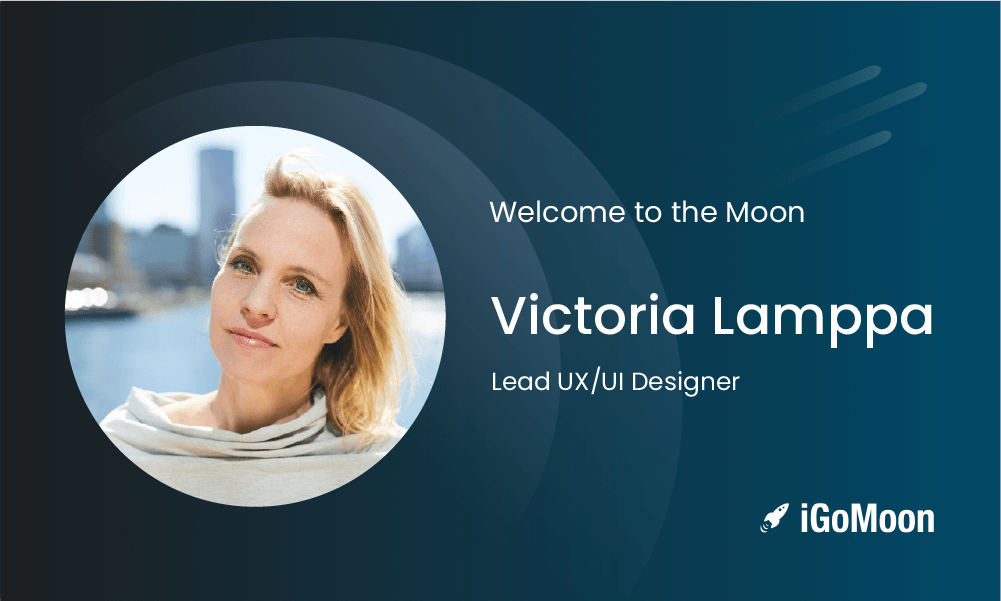 What did you do before you landed on the moon? How did you get started in design?
I worked at Gullers Grupp, a full-service communications agency as a Design Lead.
I have been painting and drawing for as long as I can remember. Design became the obvious step.
Tell us a little about your journey to the moon and what are you most looking forward to in your new role here?
Evangelizing creativity and the value of design.
How did you find out about iGoMoon and what encouraged you to apply for the position here?
LinkedIn.
Since my last job was a large company I was excited by a small and agile company with a short step between talking and taking action.
What do you love most about UX/UI design
Creativity, thinking out of the box and creating value for the client and users. My mission is to make digital more human.
Getting to know Victoria better
How would your best friend or partner describe you in 3 words?
Engaged
Creative
Stubborn
What do you enjoy doing as soon as you have spare time
Spare time? I have 3 kids, 2 cats, and a large house.
Tell us something most people don't know about you?
I have created slogans for two Swedish municipalities. Not bad for a designer, right?!
Speed round:
At the top of my bucket list is… writing a Sci-fi novel
If I could choose one superpower, that would be… truth-telling powers of some kind
One thing I can't live without is… my family
My favorite season is... summer
If you're interested in working at iGoMoon and want to know more about our selection process, take a look at our careers page.