We are so excited to introduce our new Inbound Marketing Consultant, Golnoush Gharaee! We've had an amazing first few weeks with her at the moon. Her passion for marketing is beyond the moon and we are looking forward to sharing many successes. Read more to get to know Golnoush better!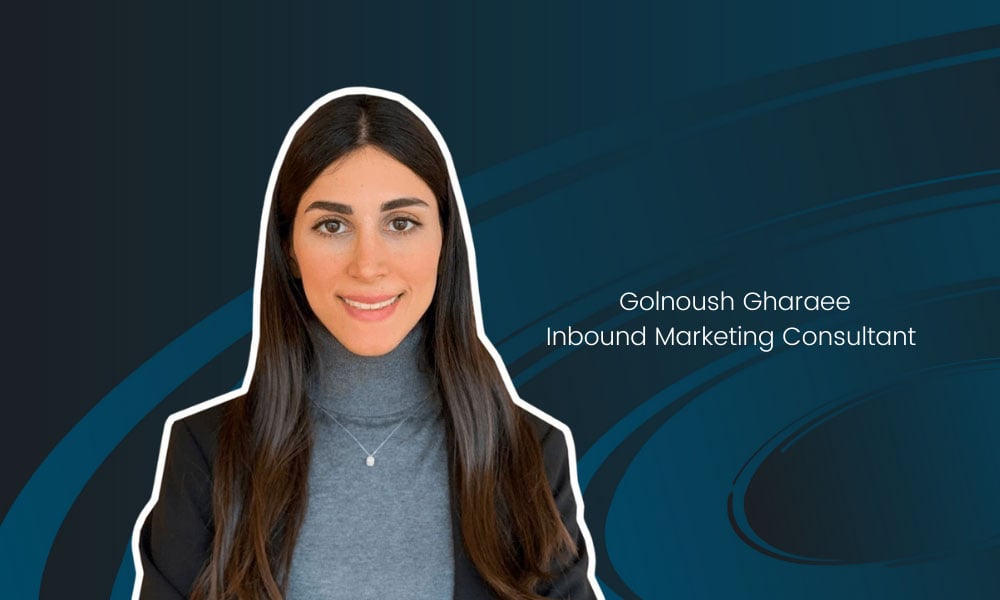 What did you do before you landed on the moon?
Before landing on the moon, I was working as Marketing Coordinator at MIOO Cycling, and before that an advertising agency, Adoveo.
Tell us a little about your journey to the moon and what are you most looking forward to in your new role here?
I have always been passionate about marketing and that is why I pursued my Master's degree in Media and Communication and moved to Sweden in 2018. In my new role as an Inbound Marketing consultant at iGoMoon, I am looking forward to deepening my knowledge within marketing and to learn a lot during this new chapter of my career journey.
Watch Golnoush in action and going through iGoMoon's onboarding and workshop in episode 224 of our vlog #månresan.
How did you find out about iGoMoon and what encouraged you to apply for the position here?
I was looking for opportunities within the marketing field, I got lucky and head hunted for the open Inbound Marketing Consultant position at iGoMoon on LinkedIn and I saw it as a great opportunity to be involved in a fast paced company.
What do you love most about your role, Inbound Marketing?
What I love the most about IMC is that I have a chance to work within different angels of marketing for different clients and industries. That's what excites me the most.
Be brave - Tell us a bit about Golnoush
How would you describe yourself in 3 words?
Detail oriented, curious, and friendly. 😊
What's the best piece of career advice you've ever been given?
Embrace Failure.
What do you enjoy doing as soon as you have spare time?
Buying a ticket for a Jazz show.
Tell us something most people don't know about you.
I am a jewellery box collector.
Tell us about your proudest accomplishment.
I was honoured to be invited to The Global Swede Ceremony as one of the 27 most outstanding international students graduating from Swedish Universities in 2021.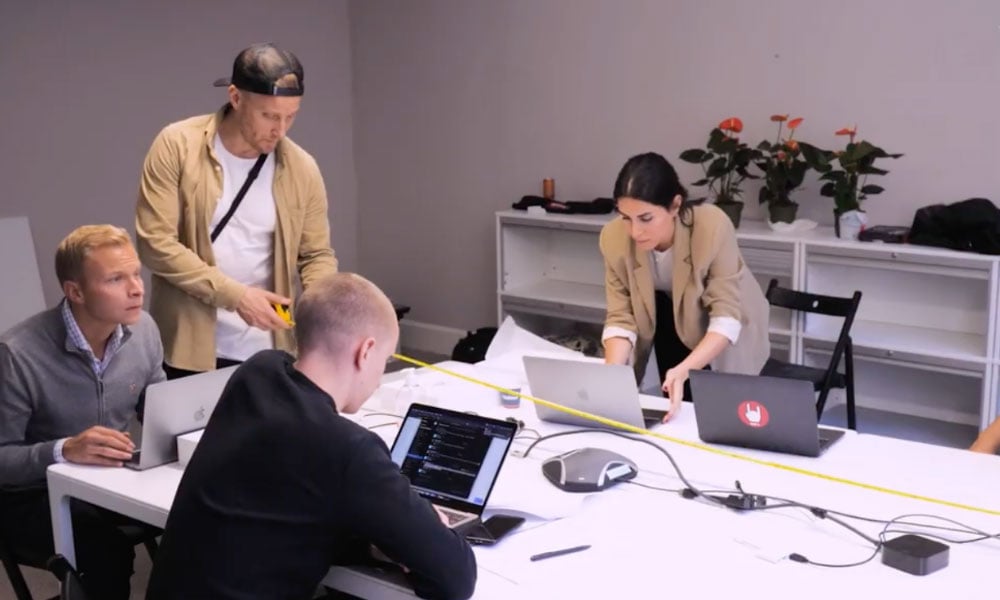 Speed round:
A hidden talent of mine is… Embracing changes gracefully.
At the top of my bucket list is… Playing Saxophone.
If I could choose one superpower, that would be… Mind Reader.
One thing I can't live without is… My twin sister.
My favorite season is… Summer.
My favorite podcast is… On purpose with Jay Shetty.
You have your own late night talk show, who do you invite as your first guest?... Ruth Bader (Although she passed away in 2020 but she will always be an inspiration).

If you're interested in working at iGoMoon and want to know more about our selection process, take a look at our careers page.