HubSpot will make your job as a salesperson much easier, but only if you know how to use it correctly. By using these tips and tricks to get started with the tool, you will be able to take advantage of HubSpot's functions and use them in a way that benefits you, your team, and your customers.
Nothing will slip through the cracks and your job will be much easier, freeing up time for you to focus on your current customers and gaining new ones!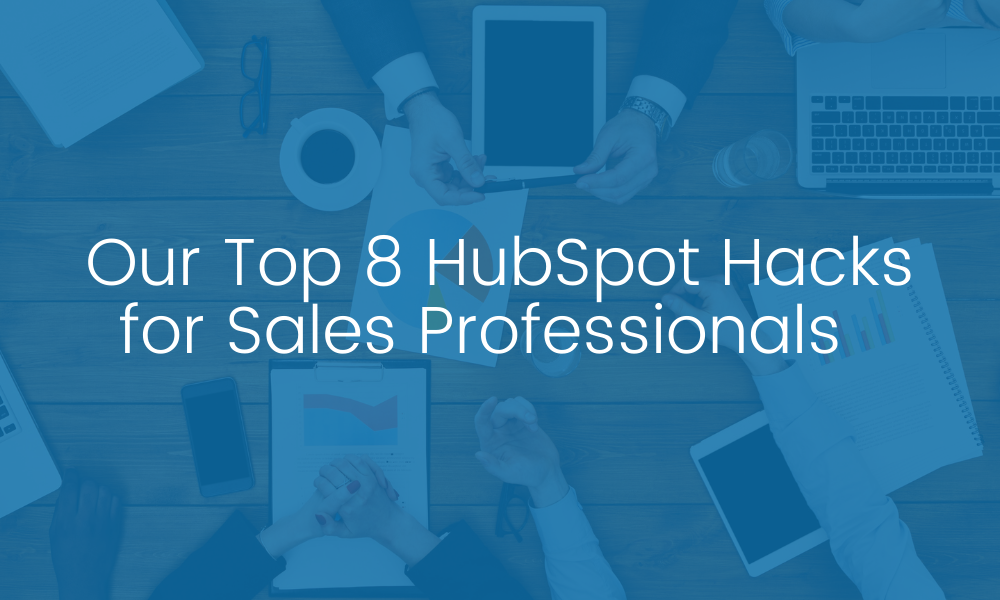 *This post was originally written and published on 23 July 2021
1. Use chrome extensions
The HubSpot Sales Chrome extension is a browser extension for Chrome that allows you to track and log the emails sent from Gmail and use some of the HubSpot sales tools directly in your inbox. Additionally, you can search your HubSpot contact database and initiate calls with your contacts right from your inbox.
HubSpot CRM connects to Gmail, Outlook etc. to help you uncover more leads in less time, connect with those leads, and close deals faster while managing all your contacts in one central database. And it's free to get started.
Click here to navigate to the HubSpot Sales extension in the Google Chrome store.
2. Connect your email to CRM
HubSpot records who opens and click-through on both your marketing Emails and Sales Emails. I love this feature because I can make use of that data in our sales process.
Of course, using the HubSpot Chrome extension you can see immediately when someone opens or clicks on an email but that doesn't help much if you're away from your PC. By having the data recorded, you can also set up a simple contacts report to see exactly who is engaging with your sales emails.
To learn how to connect your email to CRM, visit HubSpot Knowledge Base.
Connect your phone number to CRM
In the same way as with email, you can also onnect your phone number to the CRM which allows you to record the call, take notes during the call, and save the call to your contact's record. This makes it easy for you to prioritize your day's calls, make and record calls directly from your browser, and automatically log them to your CRM.
3. Save your report view
No matter what plan you're using, you have the power to custom-build sources reports to help you close the loop on your team's marketing. Let's say your CEO wants monthly updates on how your inbound marketing sources have performed over the past three months. Do you recreate this report at the end of every month? You don't have to!

If you create an awesome report you love in HubSpot, simply click on the "Save as report" button in the top-right corner of your screen. After you've named and saved your custom report, it is available for quick glances under Reports > Reports Home. No rebuilding necessary. Rolling dates will automatically update for the most up-to-date information.
4. Use meeting booking links
The HubSpot Meetings tool is one that you can use to not only streamline communications but to eliminate the friction that often leads to missed sales opportunities.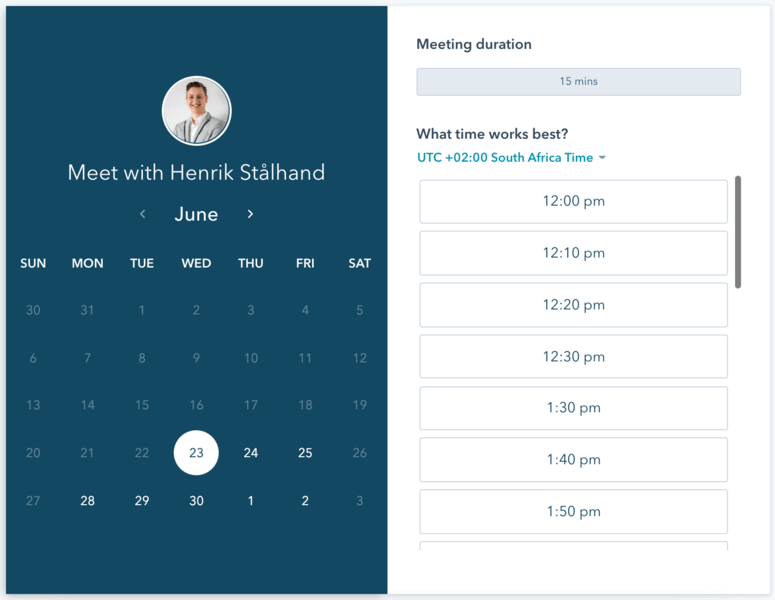 As sales professionals, we live and breathe by our calendars. Unfortunately, those calendars often exist in silos that don't easily connect with other technologies and usually require manual management. The good news is the HubSpot Meetings tool overcomes these challenges.

Not only is scheduling meetings a breeze, but HubSpot can sync your Office 365 and Google calendars automatically to avoid any double-booking dilemmas. I also love that you can add your company information, logo, colors, and other key branding aspects to your meeting invites.
5. Automatically remove competitors from HubSpot workflows
I don't know about you, but I don't like it when a competitor converts on our website and automatically drops into our lead nurture process.

Using this HubSpot hack, you can assign entire companies as competitors and then automatically remove all of their staff from your campaigns. Such a win!
6. Use personal embedded videos
I don't need to tell you about email overload. So to get noticed in your prospect's inbox it's time to use video.

One way to stand out from the crowd is to send a personal video embedded in your email. For HubSpot sales professionals and Enterprise Users, HubSpot has integrated free Vidyard access right into the email sending system.

What I love most about using Vidyard is that it lets you know when and how often someone has viewed your video – so you know who is engaged with your message.
7. Use queues to blast through action items
Now you have a list, you need to try the HubSpot queue feature to blast through your actions. It will amaze you how much you can get done in a focused burst of action.

I particularly like it for "focus time" which is what we have at iGoMoon. This is when I spend an hour dedicated to calling or emailing prospects and customers.
To learn how you can create a task queue, visit HubSpot Knowledge Base and follow their step-by-step process.
8. Rotate leads with workflows
In most businesses, there is a Sales Manager that allocates leads to the relevant members of the sales team. Did you know you can avoid manually allocating leads to your sales team by using workflows?
As your company grows and your sales team matures, assigning leads manually doesn't scale. What was once five minutes a day becomes a full-time job. Automating lead rotation saves you precious time and bandwidth, allowing Sales Managers to stay focused on what really matters— their team's performance.

To create this workflow go to Automation > Workflows. Edit one of your workflows using the pencil icon on the right, or create a brand new one for rotating leads with "Create New Workflow." Once inside your workflow, add a new action, and under the "Sales" section you'll see the option: "Rotate Leads."
I hope these hacks help you and your team save precious bandwidth, and enable you to focus on what really matters — meeting the needs of your prospects and closing more deals.
Interested in learning more about what you can do to streamline your sales process in HubSpot and how the platform could be beneficial for your business in other ways? Download our free "Complete guide to using HubSpot".