We are very excited to take on a new project with our longtime partner, Expando. A company in the aerospace and defence industry that has recently started working in HubSpot. iGoMoon is looking forward to providing our strategic guidance and get the Expando team up to speed using our favorite robust platform, HubSpot.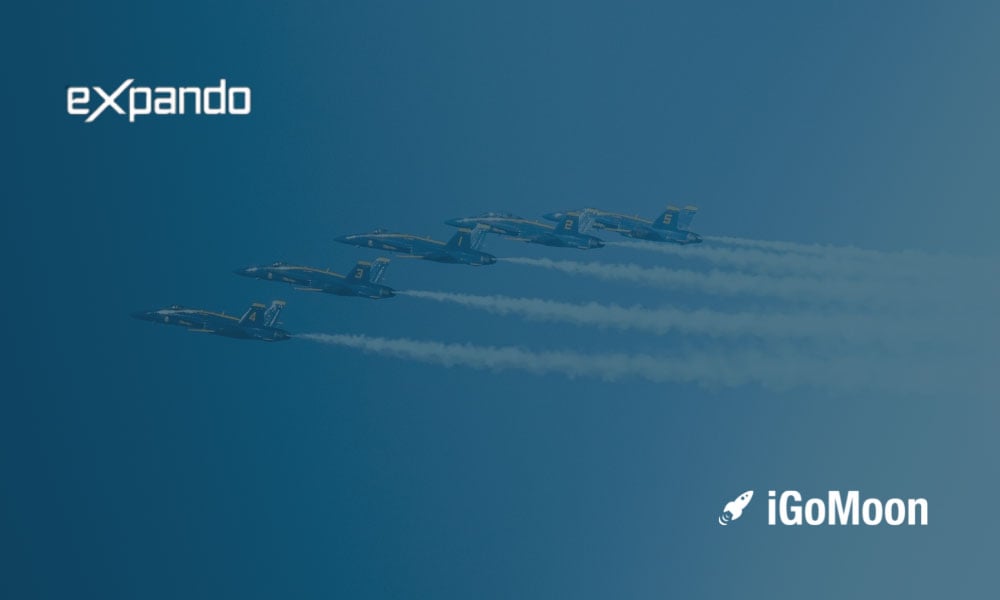 A bit about Expando
For over 20 years Expando has been solving technical problems for their customers. Expando brings together the brightest, most innovative suppliers across aviation, aerospace and defense industries. We can find their products in civil, military aircraft, satellites, submarines, and navy vessels.
Why Expando is working with HubSpot Partner agency iGoMoon
Expando has recently started working in HubSpot so they can have all the resources and capabilities they need to deliver an inbound methodology strategy that will perform and help them grow their business. Expando was looking for a specialist agency to help them engage today's prospects and nurture them into tomorrow's customers.
iGoMoon aims to help Expando generate revenue that they can attribute to specific marketing channels and true inbound campaigns. We'll do this by creating and documenting a detailed strategy for Expando's inbound marketing and lead generation. We're enjoying helping Expando plan their inbound marketing strategy, onboard them onto the HubSpot platform and execute.
iGoMoon are fantastic to work with! They are really responsive and get what I mean even when I might not know it myself. They are transforming our thoughts into actions and that is exactly what we need. I give them my very best recommendations!

- Elin Skarin, Marketing Manager at Expando
The exciting work Expando does
We're inspired by Expando's drive to accelerate ideas to solve some of the world's biggest challenges. These include advancing aviation, building smarter defence systems and creating innovations that take us into space.
By providing unique solutions for the defence and aerospace sectors, Expando is contributing to a safer place to live.
Want to know more about Expando? Visit their website or watch this space for more news and updates.