The creative designer that changed and became a frontend developer, Hakan! We are so happy that it went that way. Who Hakan is and where does he wanna spend his summer holiday? Let's find out!
How did you find out about iGoMoon and what encouraged you to apply for a job here?
I was actively looking for a job and while I was searching on careers page I came across to iGoMoon's website which seemed very interesting, I read more about the company then I felt like it could the right place to join!
And what did you do before you joined our team?
I was working as a creative designer with a consulting company for 3 years then I decided to work with frontend development.
Now you have been working with us for a couple of weeks, how has it been so far?
It's been very good actually, I usually get nervous during the onboarding period but thanks to my new colleagues it's smooth as butter because they are very friendly. Not to mention that, right now we are working remotely from home because of the global pandemic.
So, do we live up to your expectations? Drum roll….
Yes, so far it's been very good! (knocking the wood)
What are you most looking forward to during your journey with us?
I'm looking forward to growing as an individual and whole team to reach our goals together while not forgetting to celebrate when we achieve them!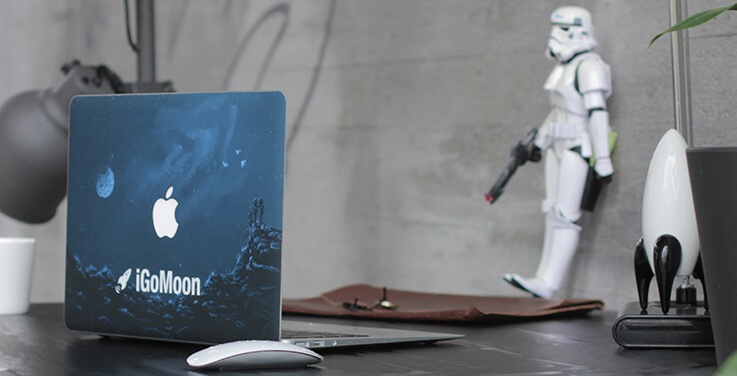 Now let us know more about you!
You were born and raised in Turkey, how did you end up in Stockholm?
Yes, I'm from Istanbul, a very big and beautiful city! I moved to Sweden 9 years ago for my ex-girlfriend.
Describe Hakan in one sentence!
Hakan is an adventurous kid :)


The best thing about Turkey that you cannot find in Sweden?
Food! To be more specific, Lahmajun (Turkish pizza)
A typical Friday night à la Hakan, what does it look like?
Cooking a not-very- healthy meal and watching a nice movie would describe my Fri-YAY!
5 quick questions!
What is played in your headphones?
I like listening deep house and acoustic covers but open to all kind of music though
Best summer vacation spot?
The Philippines - Bantayan island
Can't live without?
Family, food, internet. In that order :)
Go-to dish?
Meatballs!
The first thing you buy if you win a million?
A small summer house close to the Mediterranean/ Aegean sea