A big iGoMoon welcome to Henrik Stålhand! He is our energetic and talented new Account Manager. Let us tell you a bit more about him.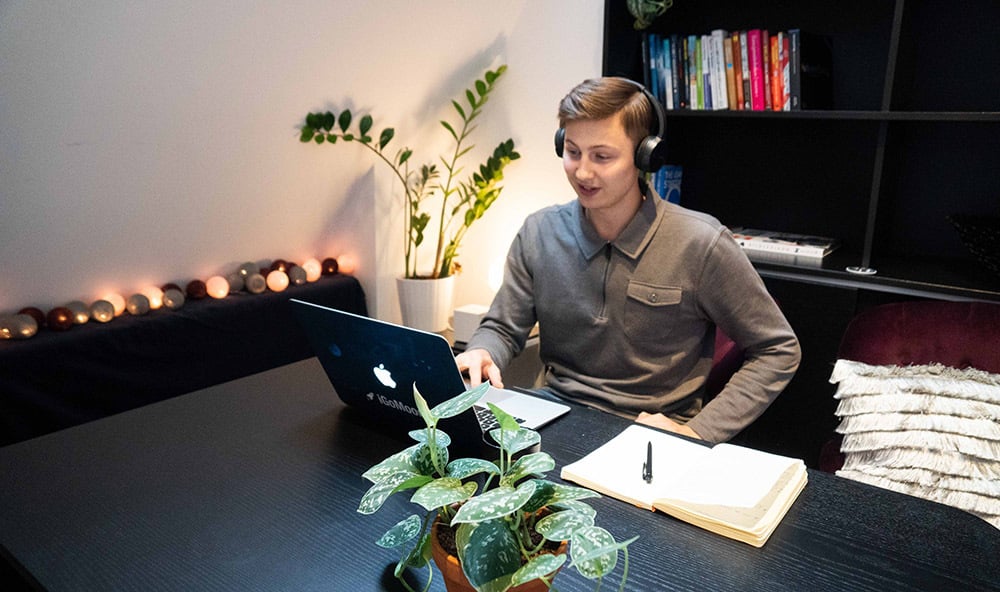 How did you find out about iGoMoon and what encouraged you to apply for a job here?
I was actually recommended this opportunity by my girlfriend's friend. She had lots to tell me about iGoMoon as a company, what they do and how inspiring the culture is. Her perception was overwhelmingly positive, so I really didn't hesitate to apply.
You have been working here a couple of months now, what do you think so far?
I can definitely say that everything she told me was true. Nonetheless, I am still surprised by how accurate her description of the company was. The company culture is well integrated in all activities and creates an inspiring environment to work in. I have had a very positive experience with iGoMoon, all my co-workers and my own possibilities to grow within my area of work.
Tell us a little about your role here?
I joined iGoMoon as a Business Development Representative (BDR). My main focus has been the processing of new customers. This encompassed everything from making cold- and warm calls, emailing, booking meetings, holding meetings and driving the sales process forward. As I have grown into my role I have transitioned into a focused Account Manager position. I still handle the above tasks, adding agreements, pricing and customer satisfaction to my list. I now own the entire sales process from end-to-end and I look forward to engaging more with our customers and helping them find areas of untapped potential.
What are you most looking forward to during your journey with us?
Hard to say, not because there isn't anything to look forward to, but rather the opposite. To keep it short, the company is on an exciting growth journey which I really feel like I'm a part of. Maybe it's a bit of a cliché, but I'm really looking forward to taking on every challenge together with my team and watching our progress and development. Every day is like that roadtrip you wished would never end and this time we're heading to the moon.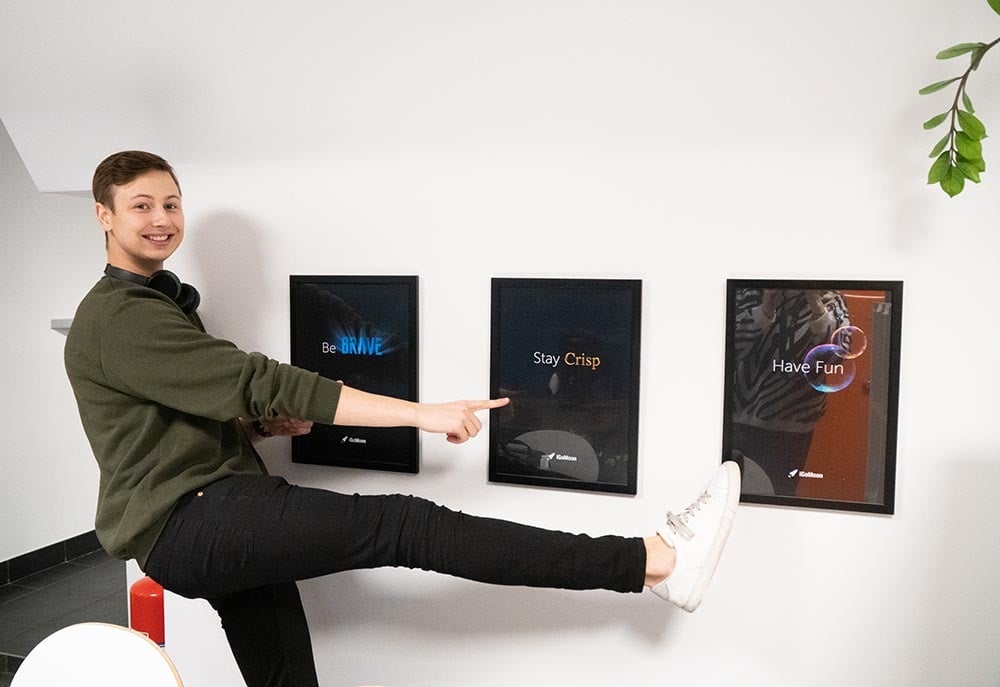 Amazing, now let's get to know Henrik a bit better!
How would you describe yourself?
I would describe myself as an easy-going person that likes to use a lot of humour in everyday conversations. I don't really take myself too seriously, but I am very serious about my job.
Tell us something most people don't know about you?
Something most people don't know about me… Well, if you haven't paid attention, you might not have noticed that I am left-handed while writing, but do pretty much everything else with my right hand. I guess I'm a hybrid of some sort. This is troublesome when I write on a whiteboard.
What do you prefer to do in your spare time?
In my spare time I like to do sports if I can, try out my cooking skills and of course chill out with my girlfriend and friends.
You were born and raised in Olofström, how did you end up in Stockholm and how do you like it here?
Originally I'm from Olofström, yes. However, I spent the last four years in Växjö, attending the business administration program with a major in management. It was at the university where I met my girlfriend who comes from Stockholm. We both agreed that Stockholm would be a suitable next step for us to live and work, and I like Stockholm very much in most aspects.
Speed round:
I prefer listening to… 60's and 70's music
If I could choose one superpower that would be…knowing what to say during awkward moments
My dream vacation would be…the Moon
Fun fact about me…I am average at everything
One thing I can't live without is…my ability to be average in any given situation, it comes in very handy actually
Stockholm or Olofström?...I would like to merge Olofström and Stockholm - Stockström, but if I can't I would have to say both!


If you're interested in working at iGoMoon and want to know more about our selection process, take a look at our careers page.