Welcome to the Moon Netadmin Systems. We're thrilled to have a new partner join our moonshot journey. We're looking forward to focusing on attracting and converting leads, decreasing the cost of customer acquisition and shortening your team's sales cycle to help you reach your growth goals.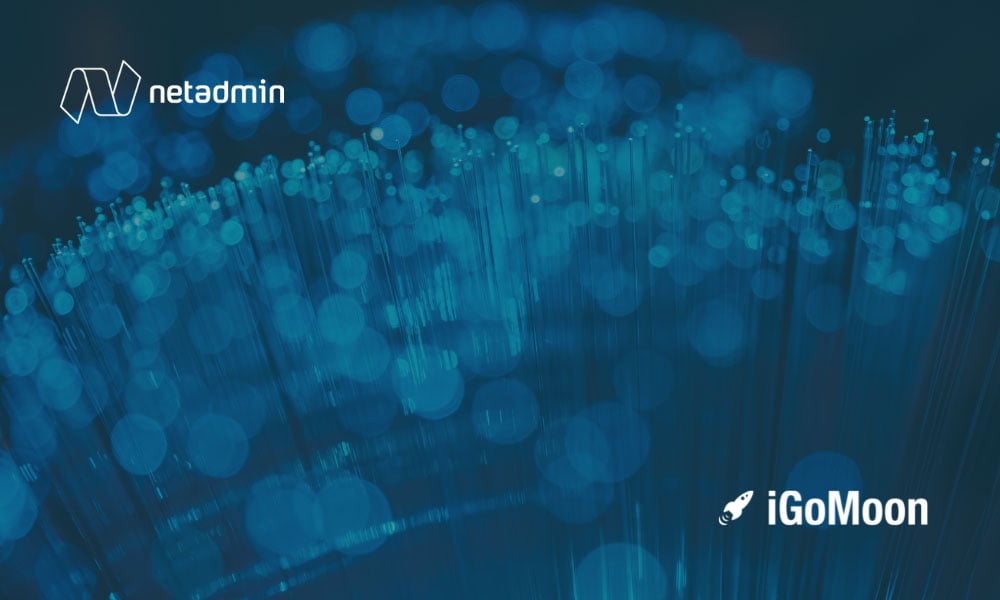 Scale your fiber business with a world-class software solution
Netadmin Systems is a Sweden-based company that develops and markets Netadmin Nine – a software solution enabling painless growth of and transition to fiber networks. With their extensive knowledge within the fiber business from over 15 years of experience, Netadmin has helped hundreds of companies and millions of end-users to get super-fast broadband.
As more and more services are connected to the internet, the demands are getting higher. Network operators are looking to grow their network at a rapid pace, while, new and better technological devices are constantly being added to the infrastructure. Working with different technologies in an ever-changing industry will put a lot of pressure on these organizations. Without a software solution capable of handling everything, it's hard to meet the expectations of their customers. That's where Netadmin comes in.
If your business website isn't bringing in the results you're after, let's set up an exploratory call to assess areas of untapped opportunity.
Netadmin and iGoMoon's partnership
Netadmin is looking for a specialist agency to partner with that will provide them with strategic expertise and digital marketing support using the inbound methodology. We will work alongside Netadmin to help boost their content creation and digital marketing efforts.

We believe that a streamlined and focused approach to inbound marketing will allow Netadmin to work smarter. With a sound strategy, industry-leading software and data-driven buyer insights, we have the tools to target their audience and serve them with the information they're searching for. By increasing interest and brand awareness, we'll pull qualified leads into their pipeline.
When you're surrounded by people who share a passionate commitment to a common purpose, anything is possible. Together with iGoMoon, we feel positive about the collaboration and see it being the key to growing our operations."



- Edward Rutgerson, VP of Sales at Netadmin Systems
The iGoMoon team is excited to work on a retainer basis and offer our extensive inbound knowledge to help Netadmin skyrocket their business growth.
If you want to know more about Netadmin, visit their website and watch this space for more news and updates.