The iGoMoon crew welcome Rasmus, our new team lead and strategist! After working a few years within various project managements, we are very excited to have you on the Moon! With your experience , you will be a great addition to the crew!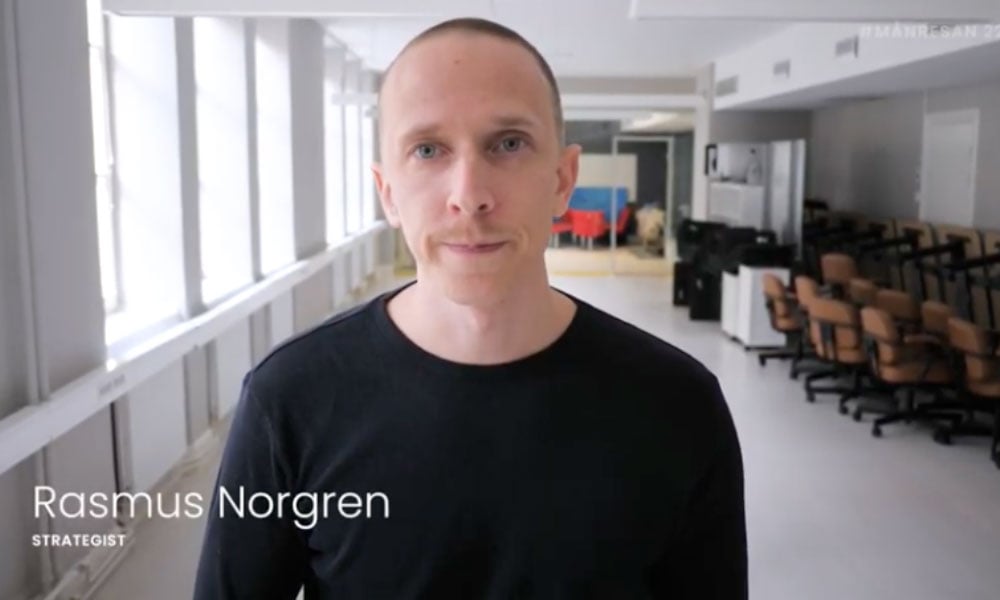 What did you do before you landed on the moon? How did you get started in design?
Project management and quality assurance within video streaming for 4 years, and later on project management within logistics for 2 years., and studies before that.
Tell us a little about your journey to the moon and what are you most looking forward to in your new role here?
Be a part of an entrepreneurial environment with like minded people.
How did you find out about iGoMoon and what encouraged you to apply for the position here?
Started out as a customer. Bought a site from Erik and Mattias back in 2015-2016 for my previous employer. Me and Mattias have had a dialog about me joining the moon ever since. And now - the time was right!
What do you love most about working as Strategist?
Technology matters. Doing things that matters means a lot to me.
Let's get to know Rasmus a bit better!
How would you describe yourself in 3 words?
I focus on being me - and let others do the name calling.
What's the best piece of career advice you've ever been given?
Work hard and be nice - it takes you a long way.
What do you enjoy doing as soon as you have spare time?
The regular.
Get to know iGoMoon and the fun team that makes the Moon so special by watching our vlog channel, Månresan.
Speed Round:
A hidden talent of mine is… i can run backwards super fast.
At the top of my bucket list is… fly a fighter jet or drive a F1 car.
If I could choose one superpower, that would be… time travel.
My favorite season is…spring! no doubt.
My Favorite podcast is… wouldn't dare to tell the world.
Top 3 apps used on your phone currently are… Podcast, Mail, Facebook Messenger.
If you're interested in working at iGoMoon and want to know more about our selection process, take a look at our careers page.