We're getting to know our talented new colleague Marcus Persson, who joins our team as a UX/UI Designer. We're happy to have you onboard Marcus!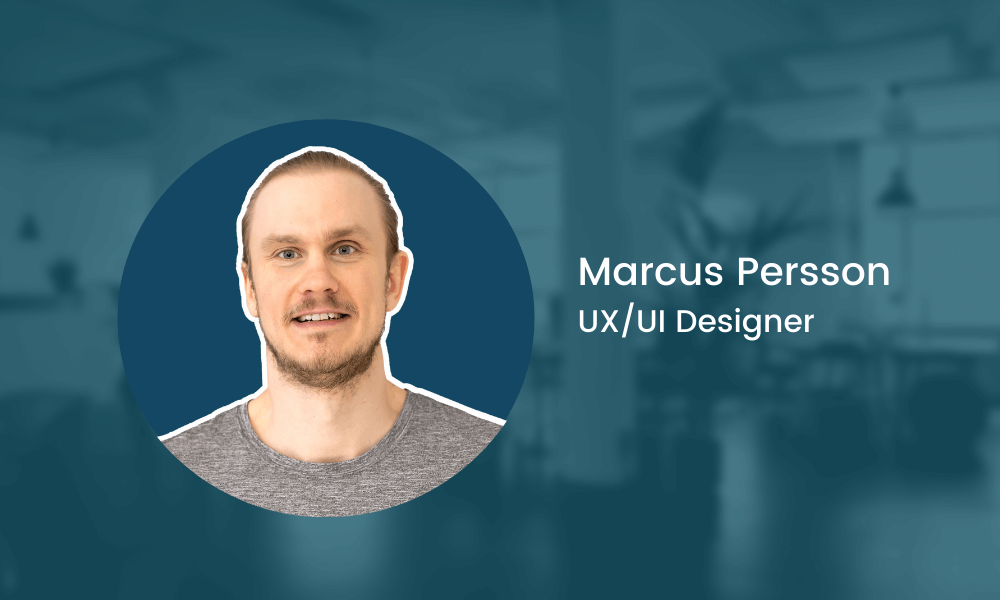 Stay crisp - where did your moonshot journey begin?
What did you do before you landed on the moon?
Had a very broad education that included development, law and management, but I really liked design. My first job was at EDP Consult where I developed in visual basic but got a chance to do some design work as well. After my move to Karlskrona I got to work with all aspects of development including backend, Java and SQL, as well as front-end with Vue. I also did some in-house design work for Knowit and that's when I really enjoyed myself.
Tell us a little about your journey to the moon and what are you most looking forward to in your new role here?
I'm just really looking forward to doing what I have a passion for, with people just as passionate as I am. It's been a real blast so far, feel at home here with my coworkers and the job assignments.
How did you find out about iGoMoon and what encouraged you to apply for the position here?
I got contacted on LinkedIn about a design position here at the moon. I jumped on it and here I am. What made me apply was the emphasis the company places on culture at the workplace.
What do you love most about being a UX/IU designer?
Having constant contact with customers, the back and forth about design decisions is a lot of fun and a great learning experience.
Get to know iGoMoon and the fun team that makes the Moon so special by watching our vlog channel, Månresan.
Have Fun - Tell us more about Marcus
How would you describe yourself in 3 words?
Creative, reliable and versatile.
What's the best piece of career advice you've ever been given?
Do what you love.
What do you enjoy doing as soon as you have spare time?
Skateboarding, spending time with my family, doing renovations and some gaming.
Tell us something most people don't know about you.
Lived for two years in the Alps, first in Verbier in Switzerland where I worked in a ski shop. Did a lot of piste there, even experienced an avalanche. Then I went to Avoriaz in France with two good friends and we just skied all day long.
I lived in a 21-square flat, where the bathroom was probably half of that size so it was tight, but we had some good times!
Speed round
A hidden talent of mine is Taekwondo, been practising for about seven years, unfortunately can't now since they don't have a place for it where I currently live.
At the top of my bucket list is skydiving.
If I could choose one superpower, that would be to stop time.
My favorite season is winter. I love snow.
My favorite podcast is Ear biscuits.
You have your own late-night talk show, who do you invite as your first guest?
Elon Musk, would really like to have a conversation with him.
Top 3 apps used on your phone currently are Dribble, ICA, Reddit.
If you're interested in working at iGoMoon and want to know more about our selection process, take a look at our careers page.