Tayla is our creative new Inbound Marketing Consultant (IMC) based in Cape Town, South Africa. After studying at the Red and Yellow Creative School of Business she has worked across and contributed to a variety of projects in the start-up space, within advertising agencies and as part of internal marketing teams.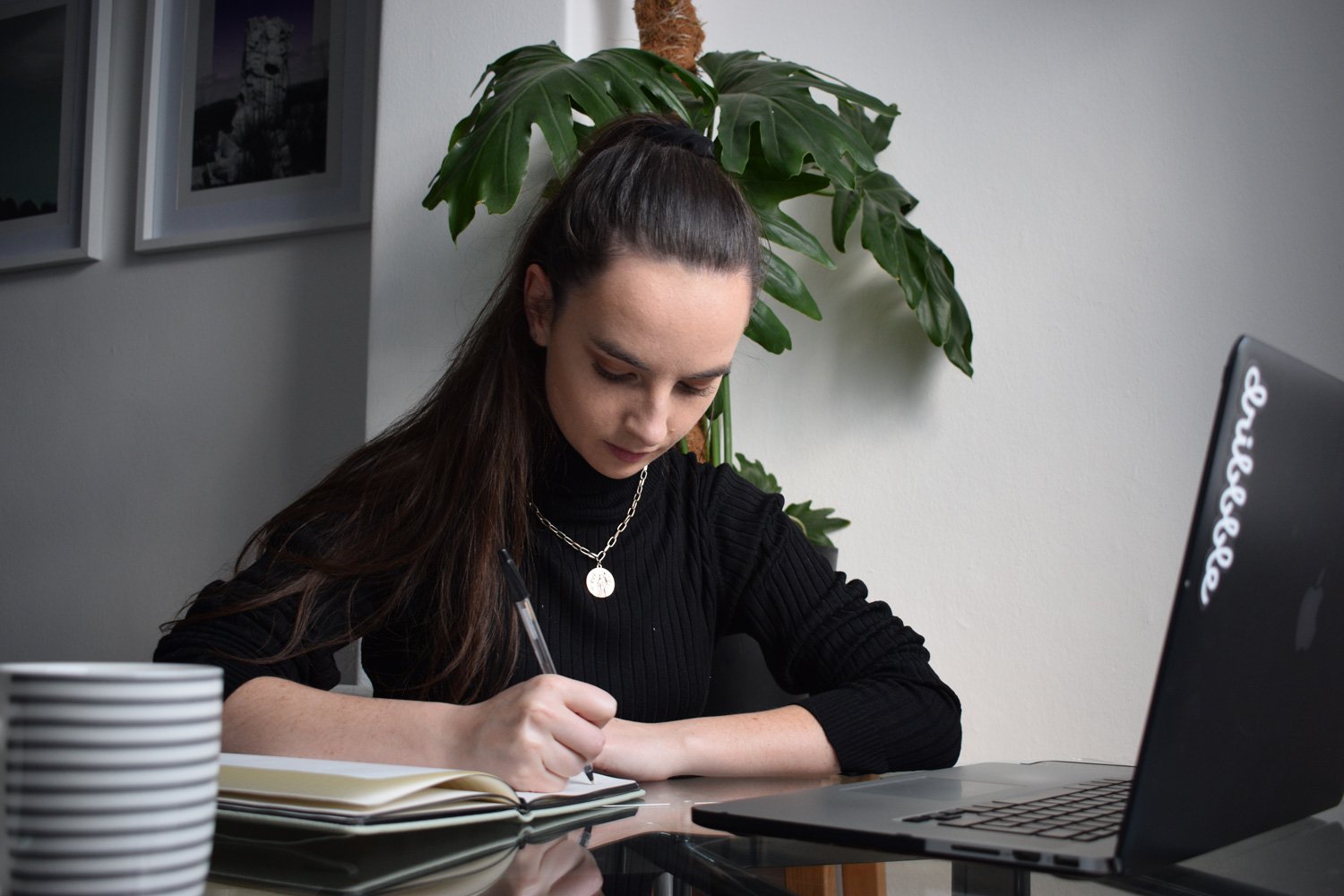 How did you find out about iGoMoon and what encouraged you to apply for a job here?

I first heard about iGoMoon in 2019. I was working with an incredible social enterprise called Cancer Dojo at the time. Cancer Dojo's founder, was asked for recommendations for a copywriter to help with a project - and he passed on my contact details. Little did I know it was for a website redesign iGoMoon was busy with. I enjoyed working on the project and stayed in touch with the team after it finished. Then in November 2019 when the team visited Cape Town, I was thrilled to be able to join them for dinner on one of their last nights here.

I stayed in touch with Mattias and am very grateful for the relationship and opportunity he has given me. I look up to Mattias (and the team) so much and can't wait to contribute to iGoMoon's growth journey.

You work remotely from Cape Town, tell us about your experiences with that?

Starting a new position, remote or in-person, can be a stressful experience. Despite having a suite of collaborative tools you still can't fully replicate the face-to-face experience of in-person communication. With the COVID-19 pandemic changing the way everyone operates in 2020, it has been a much easier transition than I expected.

Yes, it has been a little tough to get an idea of the office rhythm and build rapport with my new teammates - but something iGoMoon does incredibly well is develop comradery through Slack.

My only words of advice if you are starting a new job from your living room - enjoy the process. :)
Now that you have been working here a couple of months, what do you think so far?

Being a copywriter first, marketer second (not necessarily in order of passion rather career journey) - I've summed up my thoughts in this short manifesto for you:

iGoMoon is for ambitious people.
For self-starters and go-getters.
People who are ego-less, considerate and eager to help.
iGoMoon is a fast-paced everything.
Challenges get the team's blood pumping.
They work hard.
And they work smart.
You can see it in their unwritten code.
Putting their customer's happiness above all else is a promise they live by every day.
iGoMoon is the domain of the brave, the crisp, and the fun.
I'm over the moon to be here.

Tell us a little about your role here?
I'm joining the inbound team with fresh eyes and will be dedicated to working internally on iGoMoon's content strategy. I'll be working in partnership with the incredible creative team while handling all public-facing communications. My first task is our own website relaunch. We're very excited about our new and improved design - watch this space!

What are you most looking forward to during your journey with us?
I'm new to HubSpot. So, I'm excited to learn everything it has to offer (which is a whole heck of a lot.) I'm also very excited to be joining at a time when iGoMoon is ready to expand their offices globally.

Cape Town is a city of nearly 4 million, and it is filled with abundant creative talent, a diverse and vibrant population, and
a rich and complex history. I'm so eager to begin growing our team here and learning from the best and brightest local talent.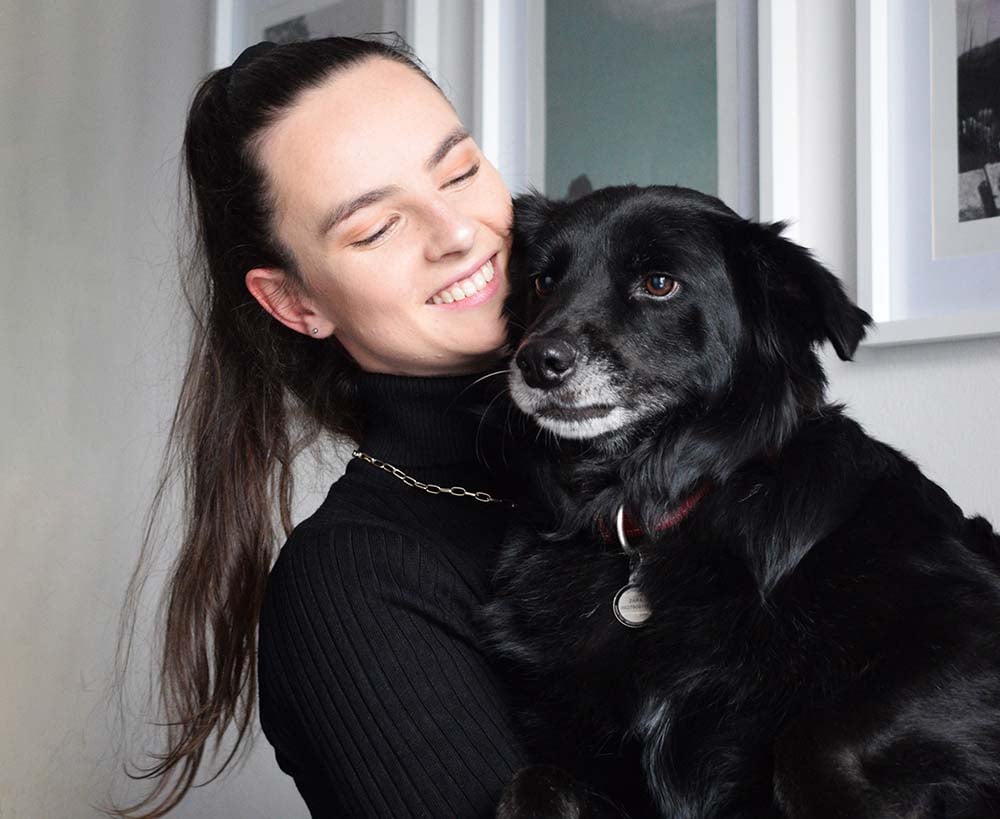 Let's get to know Tayla a bit better!


How would you describe yourself?
I'd like to say that I'm a passionate altruist. I get a lot of joy from being a part of the team that strives to lead the way to a brighter future. To find a team that shares this intention is so fulfilling.

What do you do in your spare time?
I'm so grateful to live in Cape Town! We have so many picturesque and culturally unique places to explore here. I always say you can never be bored in a city like this.

I take advantage of the incredible restaurants Cape Town has to offer, and the coffee culture is second to none! You'll find me in one of the numerous coffee shops around town on the weekends... let's be honest, I'm there most of the week. I'm also big on being outdoors, so I go for hikes weekly with my dog Zara who is sometimes referred to as iGoMoon's chief distraction officer (CDO).

Tell us something most people don't know about you?
I'm passionate about wildlife conservation and education. It is a dream of mine to help protect African vultures who are teetering on the brink of extinction. Vultures have had a tough time in the public eye and I'd love to use my background in marketing communications to help shed a positive light on these unsung heroes of the bush.
Speed Round:
I'm currently listening to… My Favorite Murder podcast.
My dream vacation would be… Somewhere in the African bush where I can switch off and be totally off-grid.
My favorite Swedish word is… I can't say this is my favorite because I have just started learning Swedish and that wouldn't give the rest of the words a chance. But i'm a big fan of Fika. Any time I can enjoy a coffee with people close to me - that sounds pretty perfect.
My most useless talent is… Juggling - my uncle worked as a clown and taught me when I was a kid!
If I could choose any mentor, that would be… Michelle Obama.
I can't live without… My friends! Oh, and Zara of course!
If you're interested in working at iGoMoon and want to know more about our selection process, take a look at our career page or send us an email.