Please help me welcome our latest shooting star at the moon - Tsedey Terefe!
Tsedey has been with us for a whole month now, and it is time for you all to get to know her a little bit better, and to hear about her experiences at iGoMoon this far. We love her, and I know you will too.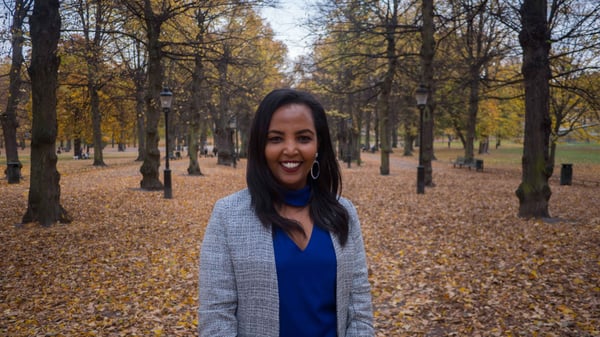 What did you do before you started working at iGoMoon?
I have worked as a freelancer, for companies based in Ethiopia. I have also worked as an independent mobile application developer, with 2 apps published on google play store.
Wow, that's awesome. Describe your journey to find iGoMoon.
I have been looking for a job, and I came across AcademicWork's job posting. I applied and did the first phone interview, which was followed by a few rounds of interviews - one with iGoMoon. Mattias welcomed me together with Erik for the interview and after our conversation I was given a task to prove my ability at iGoMoon's office.
Fortunately, I passed that step and got the call from AcademicWork that I have got the offer as a Jr. Frontend developer.
That sounds like a tough process! When you were offered the position, what was the deciding factor for you to accept?
I was eager to be a part of a web development team for a while, and the work the company does makes me excited. The role will allow me to improve my skills.
The positive attitude of the CEO has an impact on my decision also.
Besides, I have noticed that the company is very involved in giving back to the community. That really show the impact the company wants to make in the 3rd world Countries, coming from Africa, where I am from and to be a part of such company who gives values to such kinds of humanitarian work is a blessing.

Great fit from day one. How was your first day at iGoMoon?
My first day was a relaxed day where I spent on getting started with the onboarding process.
Even though you've only been with us for a few weeks, can you describe a "normal day" at the office?
Pseudocoding my normal day: code, eat lunch, code and repeat.
Each morning, I spend a few minutes getting through my emails and slack messages. And then grab a coffee and start coding, I will consult my colleagues for any obstacles I am facing. I'd say that is my typical day.
Now you've been with us for almost 2 months, is the agency life what you expected? Any surprises?
I was overwhelmed at first until I got used to it.
---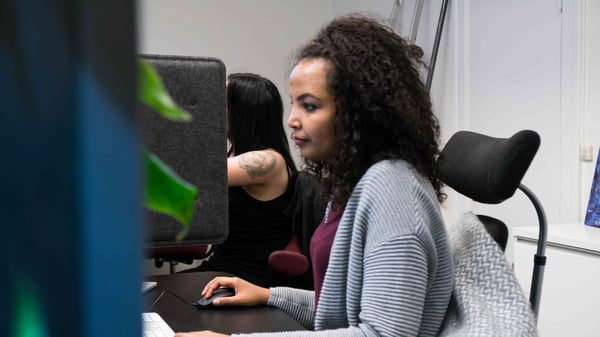 ---
Who is Tsedey?
What do you like to do in your freetime?
I like watching Tv Shows and vloggers.
If you could choose any dish in the world, what would you have for dinner? Describe what is it.
Injera with kitfo, all the way. ( Ethiopian dish )
Is there a person that inspires you?
My sister
Name three things on your bucket-list
Cliff jumping

Visit Bora Bora Island

Learn how to play a violin
What is your worst attribute/quality?
I am not a good singer.
Your best attribute/quality?
I am loyal.
Is there anything else the world should know about you? Write as much as you can think of!:)
God is number one in my life. I believe in christ the only saviour.
Adding to that I am dedicated to the things I love and believe.
If someone were to ask you "who is Tsedey, really?, what would you answer?
She is a friend whom you can call at any time, to laugh with you or to be there if you need a shoulder to cry on.