It's time to present our latest addition to the Moon. It is a caring and sharp marketing automation intern who landed with us while we started working remotely. So how is it like to start the internship remotely? You should hear all about it. Warm welcome Warsame!
Hi Warsame! Your internship started very specially because we now work remotely. How do you think it worked?
It has worked well. Everyone here at iGoMoon has been very kind and welcoming and I already feel like one of the team. I have received good onboarding from Mattias, Camilla and Anton as well as continuous supervision of Åsa. The only thing that feels difficult is not being able to sneak peek over someone's shoulder to see what they do, how they do it and why they do it when we're working remotely.
Tell us a little about your education?
I studied Marketing Automation at Medieinstitutet. It is a two-year specialization in data-driven and automated marketing. The education includes two different periods of internship, one that is ten weeks long and one that is a little longer. I am now in my first year of the education so this is the first internship that I have here at iGoMoon.
What made you choose iGoMoon as an internship?
I was advised about iGoMoon by a contact on Linkedin. I did a little research on Google at the company and got the feeling that it was a young and modern web agency doing Inbound Marketing. I saw some pictures and videos at the company's Instagram account and I thought the team feeling seemed to be on top. It got my interest and curiosity and made me search for the internship. The first day I came to the office and met Mattias and Camilla for an interview, I felt both welcomed and inspired by iGoMoon's mission. I decided right then that I wanted to be part of the moon trip.
Fun! What do you most look forward to learning during your internship?
First of all, I want to get an insight into the digital marketing industry and increase my understanding of how marketing works. See how a project is implemented and learn how data-driven strategies and methods are developed. I also want to be good at HubSpot because I think it is one of the most complete marketing tools available, and that the request of people who know HubSpot increases in Sweden.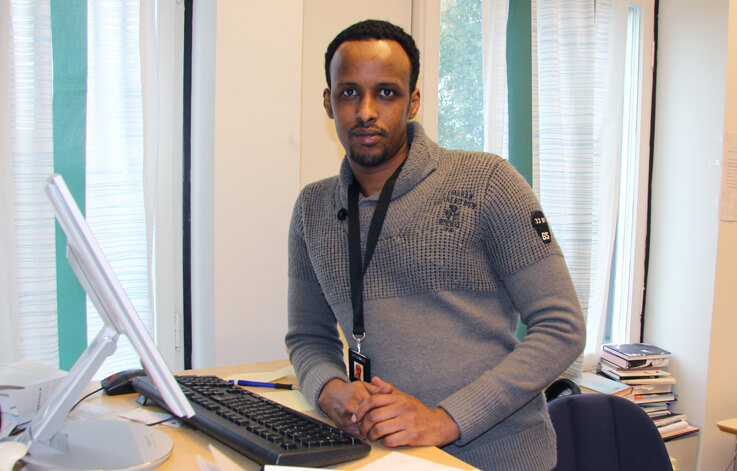 We want to know more about you!
How would you describe yourself?
I am an uncomplicated person with both feet on earth. I am nice and caring and I love nature walks and exercise. Open discussions and close to laughter is something that makes me feel comfortable in a workplace.
You do have a son, what is the most fun thing he asked you?
My son loves cars so there are many questions about cars, he owns a small toy electric car that he drives around in and the other day he asked me if he could pick me up with his car from school because I do not have my own car.
What do you prefer to do in your spare time?
I would like to get a card at a climbing center.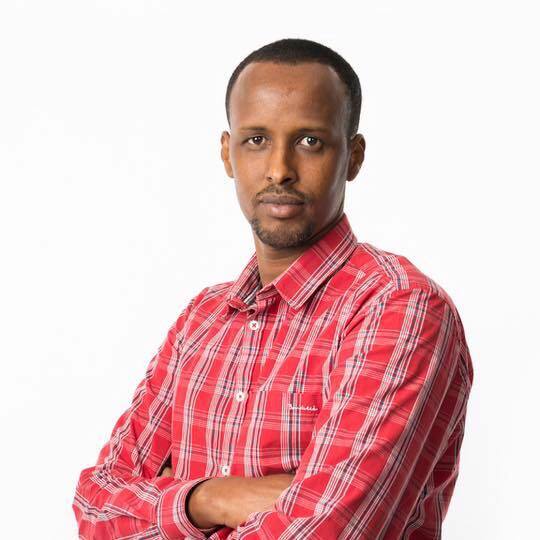 Some quick questions!
Favorite food?
Injera which is a traditional Horn African dish.
Best movie?
Gladiator with Russel Crowe in the lead role
Listening to?
Afrobeat the king Burna Boy
What can't you live without?
The sun, I don't know how I survive every winter.
What is your absolute best tip?
I want to recommend Linkedin learning for anyone who wants to learn something new and creative every day.