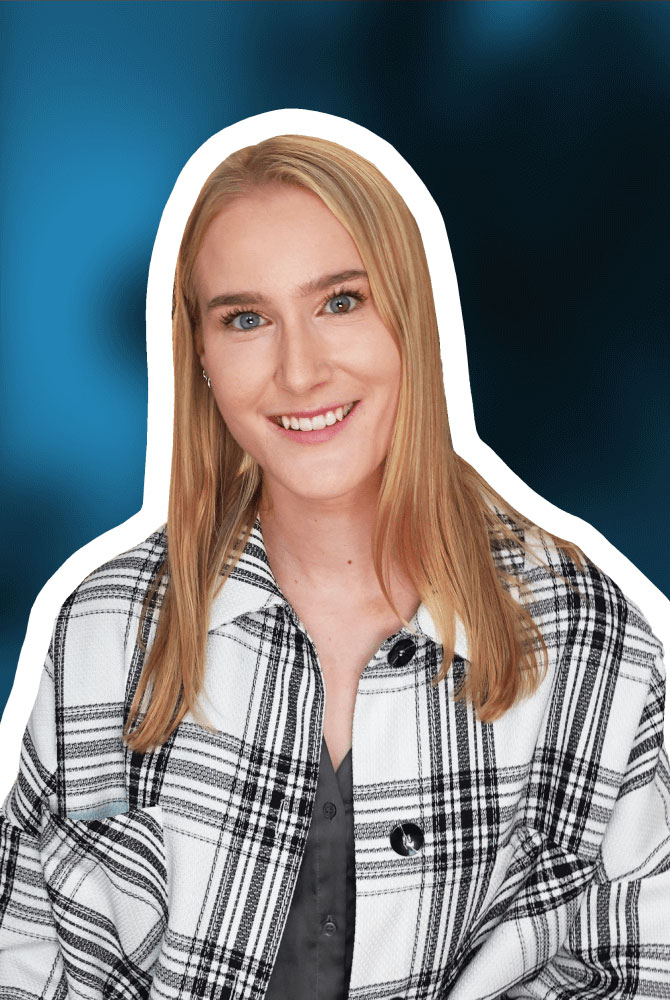 Fanny Lonkari
UX/UI-Designer
She is our all-or-nothing gal. Fanny sets high goals and has been driven from the start. She tackles tricky briefs and heavy workloads with a smile on her face and curiosity to constantly be learning. Fanny applies her winner's mindset to everything she tries - and she's currently representing Finland as pool champion at the Moon.
She is a hybrid creative. Collaborating on both UI/UX design and inbound marketing tasks. You don't land on the Moon if you don't love what you do and Fanny's passion for both the aesthetic side of design as well as the problem-solving side are what keep her skyrocketing forward.
Ready to discover your untapped potential?
We would love to explore and help you get the "overview effect" (is a cognitive shift in awareness reported by some astronauts during spaceflight, often while viewing the Earth from outer space).
Book a free consultation call here