Wordpress Development
Copy-Editing
Graphic Design
Brand Book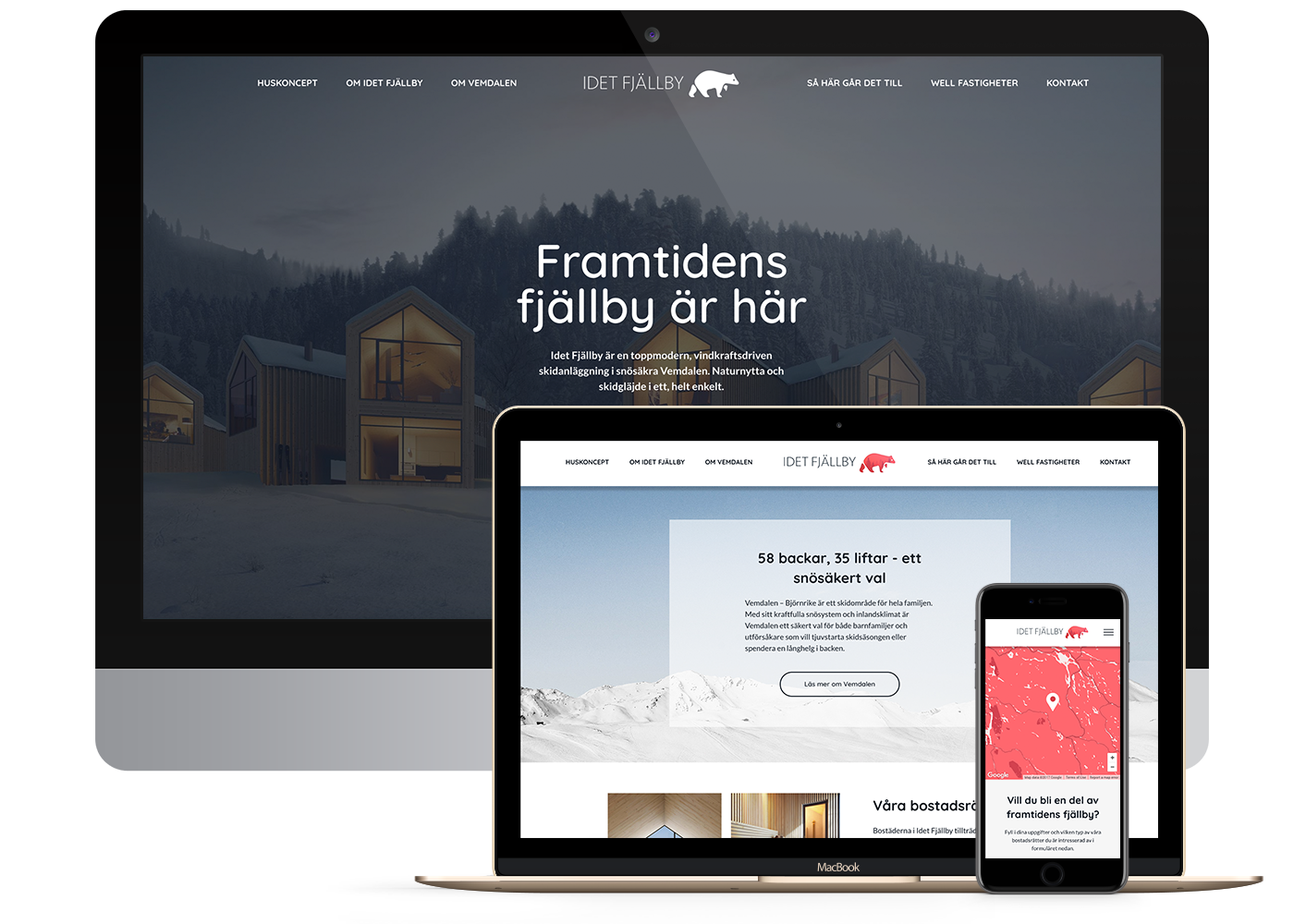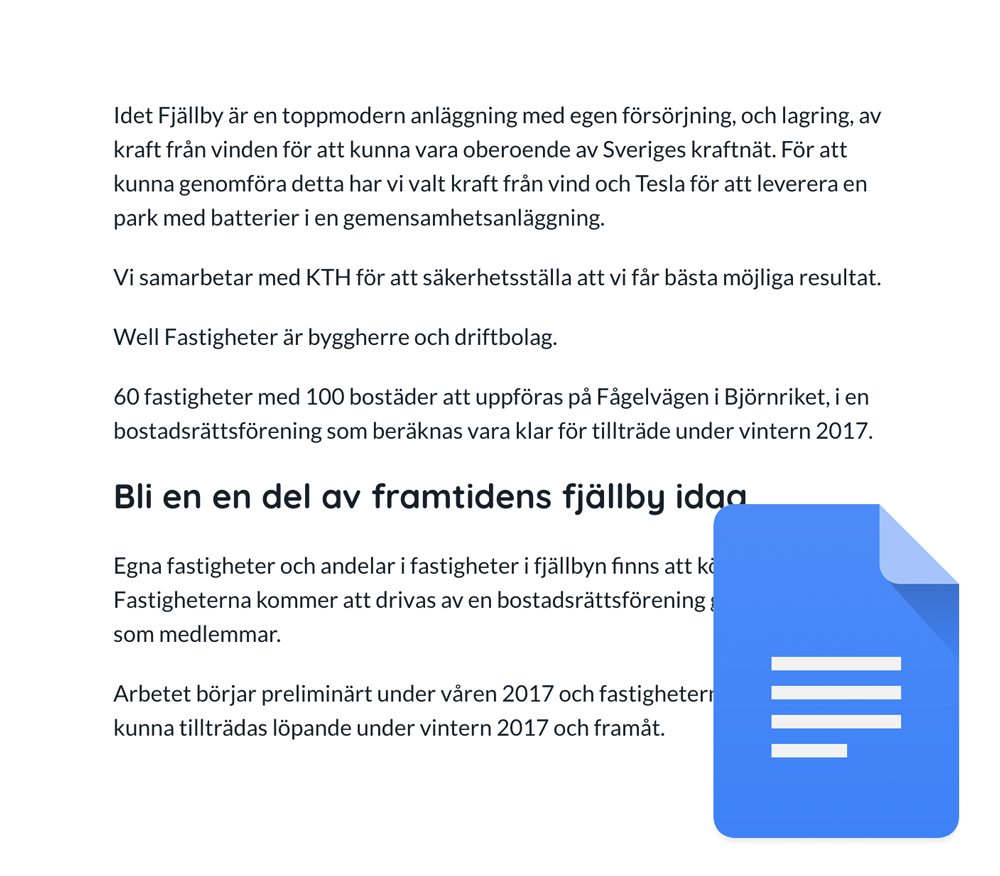 Copy-Editing
Well already had a manuscript in mind for the website and sales-folders, but needed help adapting it for the different platforms and ensure that all of their clients questions were properly adressed.

Wordpress Development
Idet Fjällby is one of Well Fastigheter, A Swedish Real-Estate Company, latest ventures. Idet is a ski-resort located in Vemdalen, Sweden and offers a wide range of family activities. The resort is under construction with an estimated launch in late 2017, but Well wanted to offer prospective clients the opportunity to buy a vacation home by January 2017.
As a part of the marketing effort, iGoMoon developed a Wordpress website according to a new Brand Book, rich with information for prospective clients.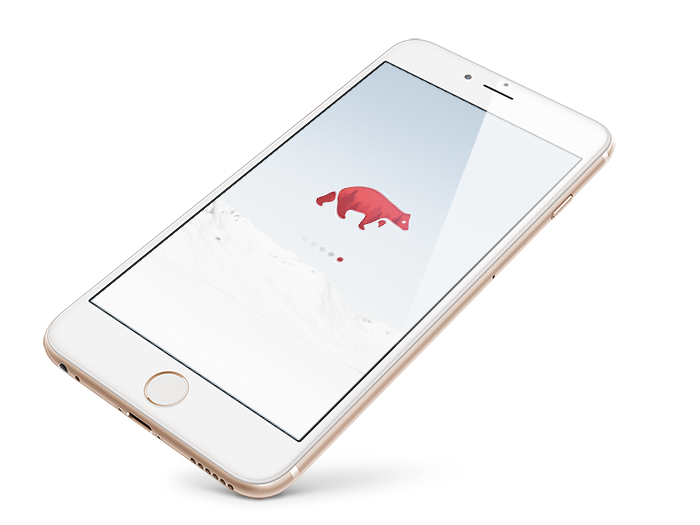 Brand Book
Idet Fjällby is one of Well's many ventures, but counts as one of their most ambitous resort projects. In order to really give the project the high standard of quality that it deserved, iGoMoon created a unique Brand Book for Idet Fjällby. This included a logotype, font, and material for a sales folder.