Get started with your HubSpot CRM

Why you should implement HubSpot as your CRM platform


HubSpot is a complete CRM that enables seamless collaboration and provides all the tools you need for automating your sales & marketing with increased transparency.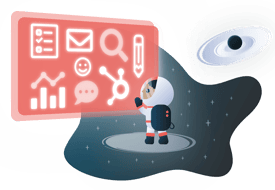 iGoMoon will help you with all the steps when implementing!
Regardless if you're implementing from another CRM or getting started from scratch, we will help you make sure that your platform is set up in the best way to help your team achieve its goals.

Fill out the form and we'll contact you shortly to discuss the start of your implementation project!
Let's talk about implementing your HubSpot CRM!