Changing from Upsales to HubSpot
A Customer Relationship Management (CRM) platform is a vital core of any modern business, but you might find yourself in need of more sophisticated reporting tools and new functionality as your business evolves. This page will help you understand what you can expect when changing from Upsales CRM to HubSpot.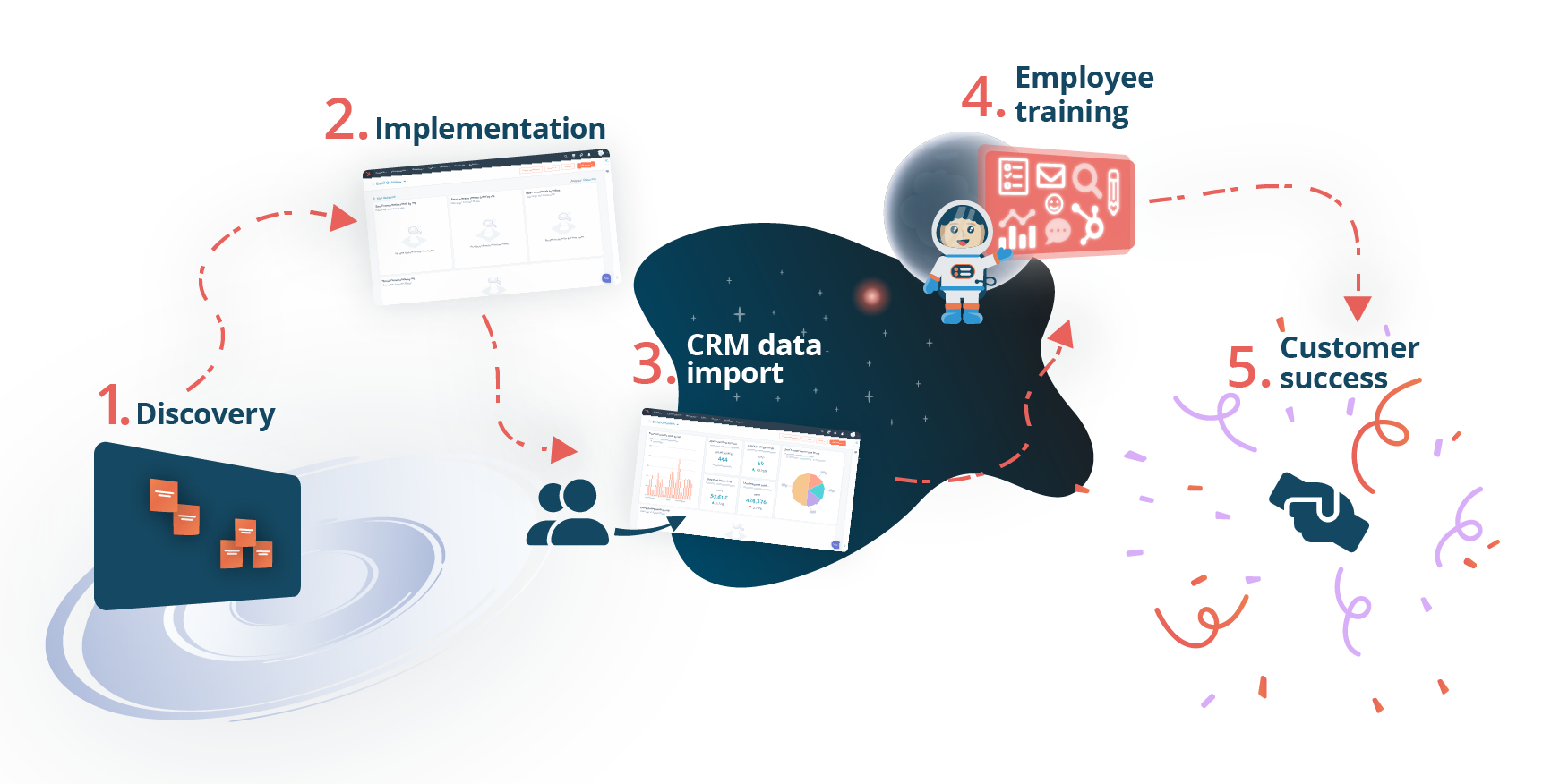 Upsales vs. HubSpot
CRM platforms have long been an important part of running effective sales organizations. Today, a CRM system, on the other hand, is commonly the central hub that connects your marketing, sales, and customer service departments.
Upsales CRM is tailored to support sales teams and sales driven organisations, while HubSpot CRM is built on a different principle - to be a central place for data storage that can benefit all departments within a company. In addition to being powerful, HubSpot's tools is also incredibly intuitive and easy to work with.
Combined with the "mix and match" possibilities of HubSpot's marketing, sales, and customer service tools, you will most certainly find a combination of solutions that matches your needs, and your budget.
Which CRM should you choose?
Choosing a new CRM platform for your business is never considered an easy task, with so many different options available. Below, we have highlighted some of the main differences between HubSpot and Upsales to help you better understand what you can expect.
HubSpot CRM
Designed to work as a standalone CRM, with powerful tools available for marketing automation, sales enablement, and customer service.


A vast library of available integrations, with new integrations and features launching frequently.


Seamless integration between content management (website, blog, landing pages), CRM, and marketing/sales automation tools.


Intuitive and customisable reporting to serve your industry or business specific needs.
Upsales CRM
Sales-centered CRM platform, with fewer tools available for marketers and customer service representatives.




Limited integration capabilities, dictating the need for building and maintaining custom integrations.



Primarily focused on sales tools, dictating the need for cross-platform integrations or custom APIs.




Intelligent sales reporting, but dependent on other analytics tools to give you the full picture.
Download our free guide
Interested in learning more about HubSpot and why it's a good solution for your business? Download our free and comprehensive "Complete guide to using HubSpot", to get a better overview of the HubSpot CRM platform and its functionalities.
Download here
Our process explained
We are here to help you through the entire implementation process and make sure that your CRM is set up according to the needs of your business. Learn more about our packaging and how the process works here.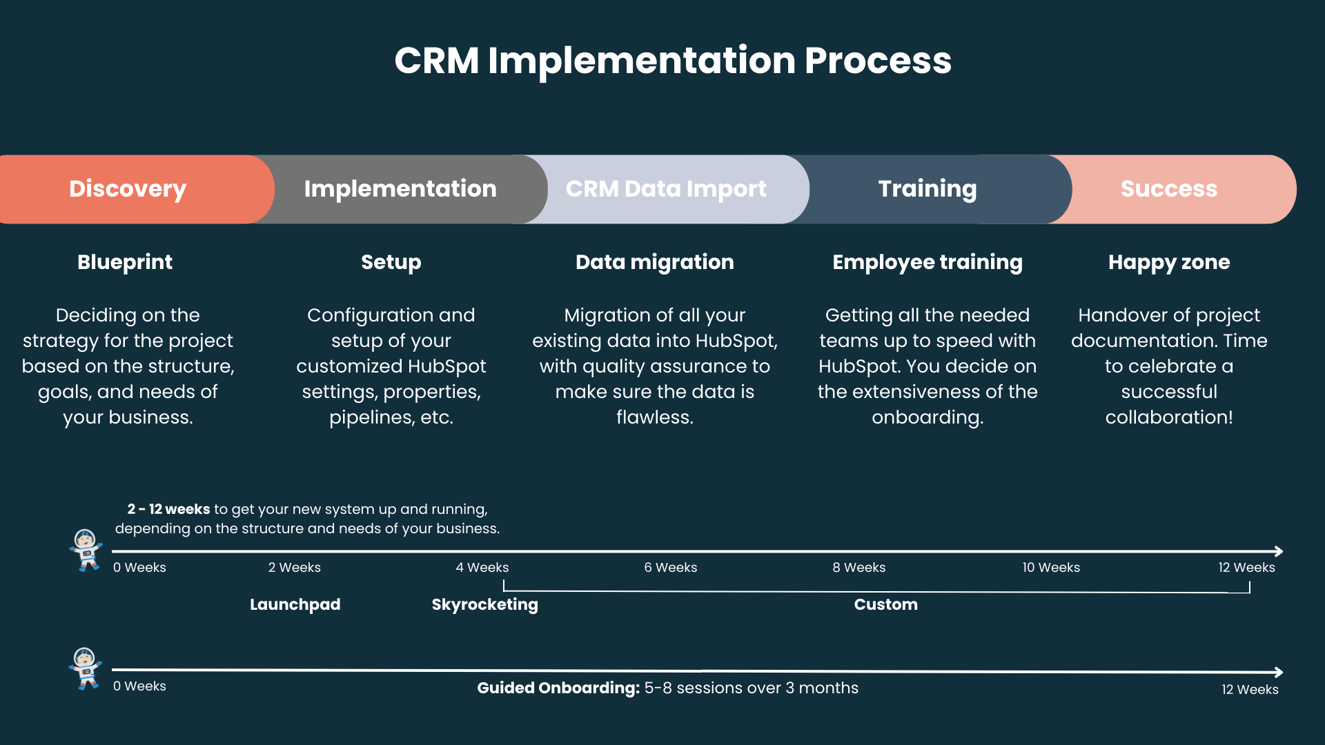 You don't have to do this alone...
Book a free discovery meeting with one of our account managers to see if we are a good fit and learn more about how we could help you get started with HubSpot as your central system.
Contact now