Changing from Upsales to HubSpot
A Customer Relationship Management (CRM) platform is a vital core of any modern business, but you might find yourself in need of more sophisticated reporting tools and new functionality as your business evolves. This page will help you understand what you can expect when changing from Upsales CRM to HubSpot.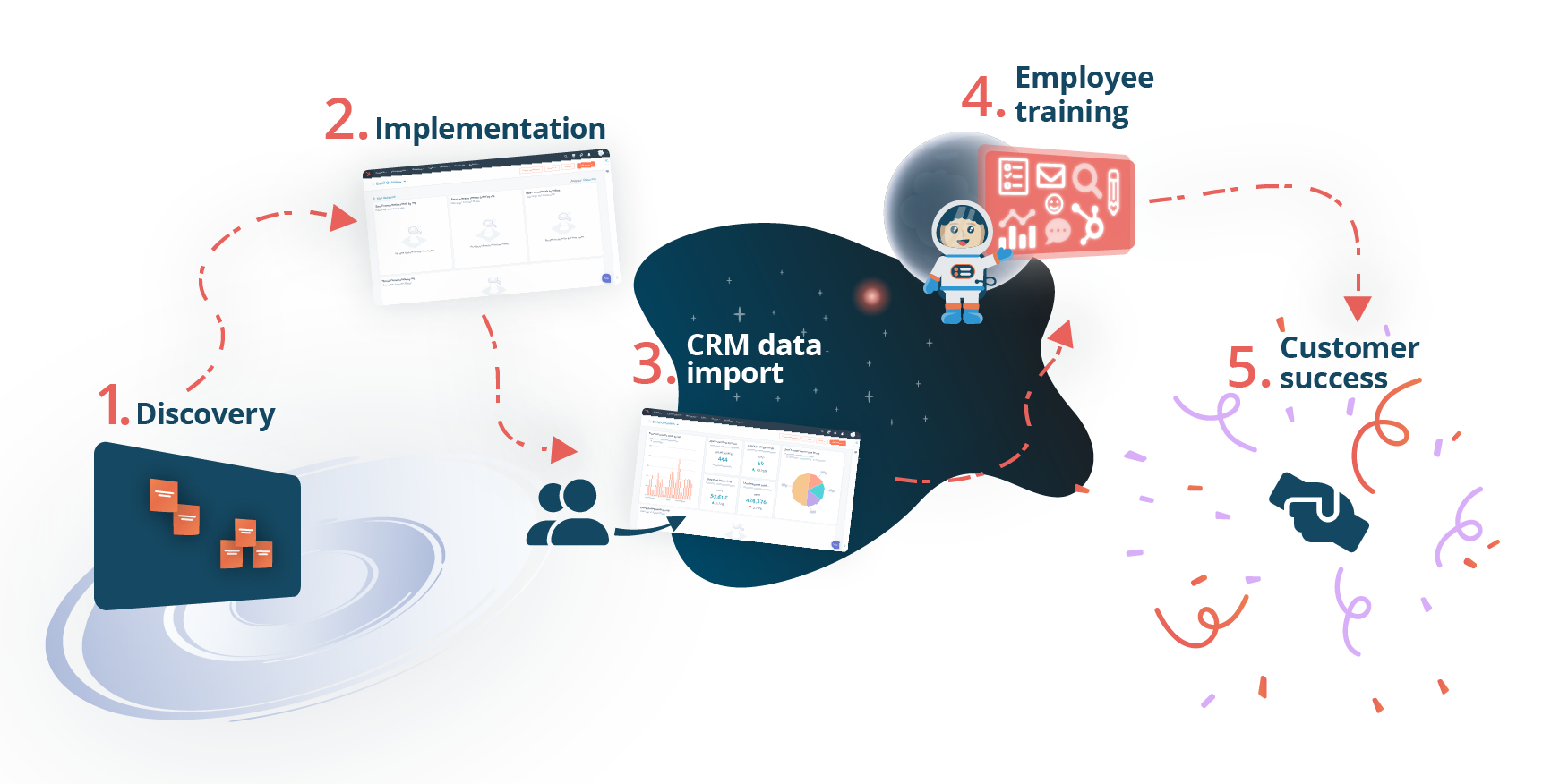 Upsales vs HubSpot
In some organisations, "CRM" is synonymous with "Sales Department". CRM platforms have been a vital part of running efficient sales organisations for quite some time, so this correlation is understandable. Today however, a CRM system is often the central hub aligning your Marketing, Sales, and Customer Service departments. Depending on your needs, HubSpot's complete suite can be adapted to the needs of your organisation.
Upsales CRM is tailored to support sales teams and sales driven organisations, while HubSpot's CRM is built on a different principle - to be a central place for data storage that can benefit all departments within a company. In addition to being powerful, HubSpot's tools is also incredibly intuitive and easy to work with.
From the C-suite to your marketing team, from sales and onto your customer success representatives - HubSpot is built to enable everyone to succeed, by providing them with the right data, at the right time.
Combined with the "mix and match" possibilities of HubSpot's Marketing, Sales, and Customer Service tools, you will most certainly find a combination of solutions that matches your needs, and your budget.

HubSpot CRM
Designed to work as a standalone CRM, with powerful tools available for marketing automation, sales enablement, and customer service.


A vast library of available integrations, with new integrations and features launching frequently.


Seamless integration between content management (website, blog, landing pages), CRM, and marketing/sales automation tools.


Intuitive and customisable reporting to serve your industry or business specific needs.
Upsales CRM
Sales-centered CRM platform, with less available tools for marketers and customer service representatives.


Limited integration capabilities, dictating the need for building and maintaining custom integrations.


Primarily focused on sales tools, dictating the need for cross-platform integrations or custom APIs.


Intelligent sales reporting, but dependent on other analytics tools to give you the full picture.
You don't have to do this alone...
CRM migrations, implementations, and integrations are what we do best. To help more customers create the perfect CRM flight plan, we have disconnected our base module from the iGoMoon rocket - The CRM Fundamentals Workshop!
I want to learn more