CRM Discovery
Plan the perfect CRM launch together with iGoMoon
Choosing and implementing the use of any new system can be a daunting task. When it comes to a business critical function such as your CRM platform, the choices are many. It can be difficult to discern what you should factor in to make sure that you choose the solution that suits your organisation best.
Don't let the familiarity and comfort of your existing (or non-existent) CRM platform lull you into inaction. Team up with the astronauts at iGoMoon who have ventured to this solar system many times before. We know how to prepare for launch and steer you on the right path.
CRM Implementation Projects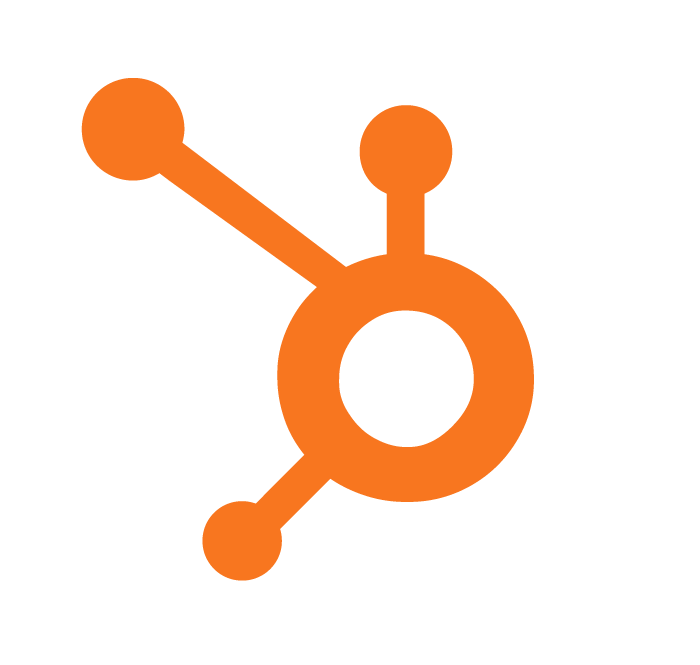 What's the point?
It can be tempting to dive right into a new CRM platform and start using it right away. If you are a startup or have recently uncovered a need for CRM, you might get far by giving in to your temptations and start using HubSpot's free CRM platform asap. Learning by doing will get you pretty far (if you invest enough time in it), but it also carries the risk of venturing down the wrong path.
In any case, if you are planning to make the most of your CRM platform - it can be a good idea to talk to someone who has been part of this mission several times before. The CRM Fundamentals Workshop with iGoMoon will ensure that your CRM platform, and the way it is structured, will support your company's goals, needs, and integration ambitions far into the future.
Avoid common pitfalls and feel confident about your decision before you take the leap. Regardless if you are a startup with little or no CRM experience, or if you are trying to clean up an inherited legacy of "Frankensystems" - we know how to get you airborne with as little friction as possible, and on your way towards your desired destination.
Get a CRM Discovery Quote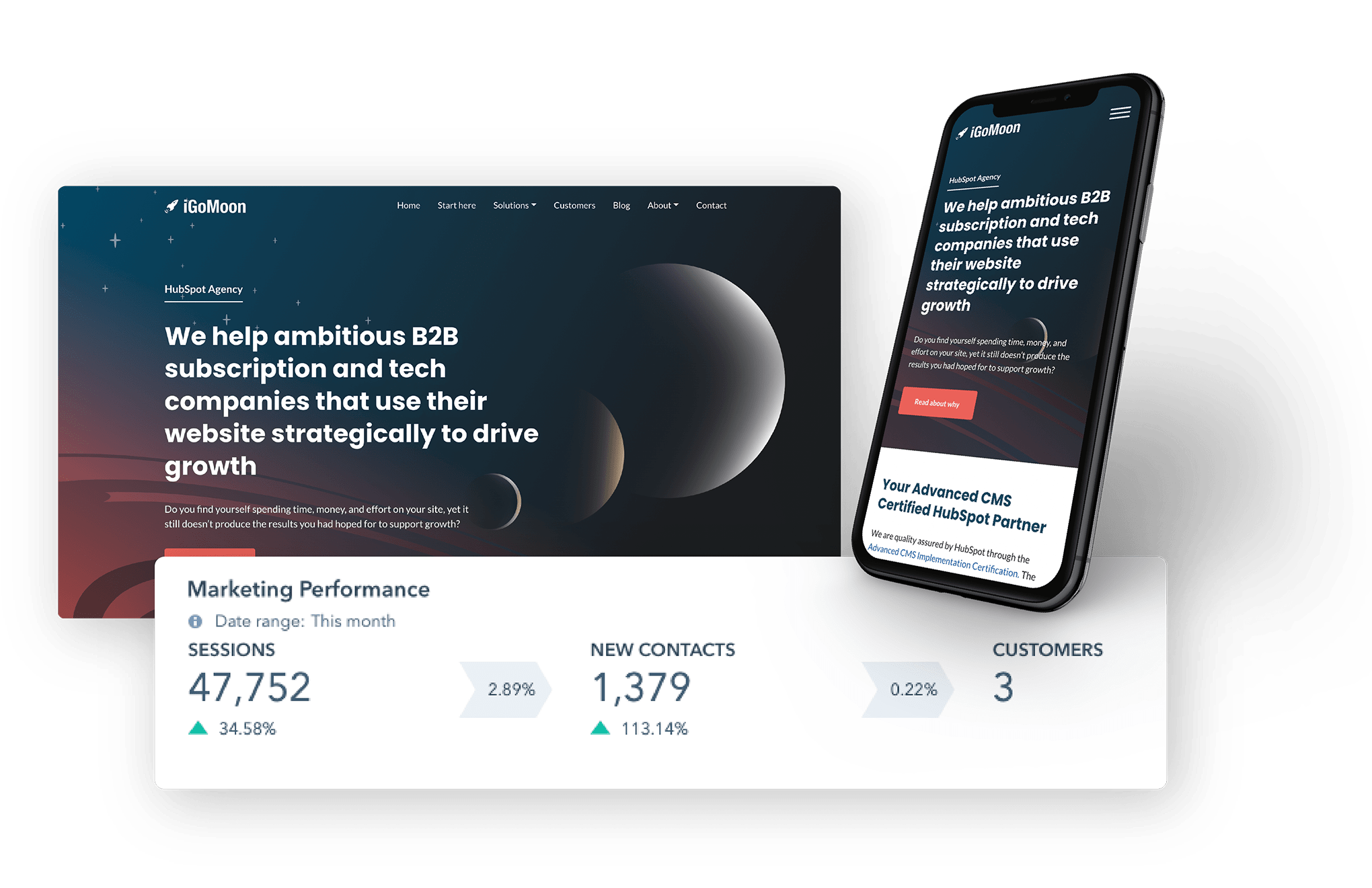 Why choose HubSpot
HubSpot gives your business the security, flexibility and scalability it needs to grow. We'll work with you to build a website that sets you up for success in the short term and can be flexible enough to evolve as your business does.
HubSpot is the #1 CRM platform for scaling businesses.
Why choose HubSpot? Read more here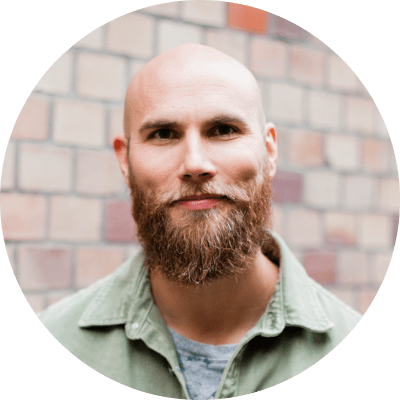 ⭐️⭐️⭐️⭐️⭐️
Great collaboration is key to success
In the spring of 2022, we at Humly worked with iGoMoon to launch HubSpot in our organization, both in the Swedish and English markets. We were looking for a flexible, knowledgeable partner with broad experience in this type of implementation. We found all this at iGoMoon, whom has helped us set up HubSpot CRM, Customer Success, Marketing, Sales and Operations with a steady hand.
The collaboration with iGoMoon has worked excellently and the spring's work together has been frictionless.
With its deep knowledge of HubSpot, iGoMoon has been able to guide us through sometimes tricky choices in a good way. I can warmly recommend iGoMoon to other companies and organizations that intend to implement HubSpot in their operations.
Kristoffer Hedram, Chief Commercial Officer (CCO) at Humly.
Continue the process with iGoMoon
It doesn't have to end after the CRM Fundamentals Workshop! If you end up choosing HubSpot as your CRM platform, you have gained an additional advantage after completing the CRM Fundamentals Workshop with us. We have been a HubSpot Solutions Partner since 2014 and would gladly help you with your HubSpot onboarding and beyond.
Read more about CRM Implementation
Looking to implement more than just the CRM?
HubSpot onboarding is our bread and butter. We have helped clients launch their rockets with all combinations of the HubSpot ecosystem you can think of. Marketing and Sales hub? No problem. The full suite? We've got your back. Going with HubSpot CRM and connecting it with other platforms? Let's get you up and running!