Move your website to HubSpot CMS
HubSpot CMS migration
You've recently redesigned your website. You're now looking for a way to move from your current CMS to HubSpot CMS. You've found the solution.
CMS migration vs. website redesign
So you've decided to move your website to HubSpot CMS Hub. Congratulations! Bringing the full power of the HubSpot platform to your website can really make a difference. The question is, are you going to migrate your website to HubSpot, or redesign it?
For a website migration, we take the existing website and recreate it on the HubSpot CMS, migrating the templates, files, content, and functionality. The benefit of this approach is that you get up and running in HubSpot quickly rather than start a full web project.
We recommend this approach when:
You've recently redesigned your website in another CMS
You're looking to start iterating your website using Growth-Driven Design, rather than doing a full redesign every few years
Your website performance is awesome, but you're looking to use the full power of HubSpot
A word from the captain
One of our oldest tricks in the book, first performed back in 2015. A process tuned and improved ever since.
Explained here by our own CEO and Captain Mattias Grönborg.
Your Advanced Certified HubSpot Partner
We are quality assured by HubSpot. The certification validates iGoMoon's ability to execute complex projects for HubSpot's enterprise customers. This also allows us to live our brand promise and purpose with confidence - "We believe in happy customers above all else."
More about our promise
"In today's digital world, having a well-designed and easy-to-use website is crucial for businesses looking to stand out and delight their customers, iGoMoon has demonstrated they are highly skilled in handling complex development projects and migrations. I'm thrilled they are part of the exclusive group of Advanced CMS Implementation Certified partners that can help our customers grow."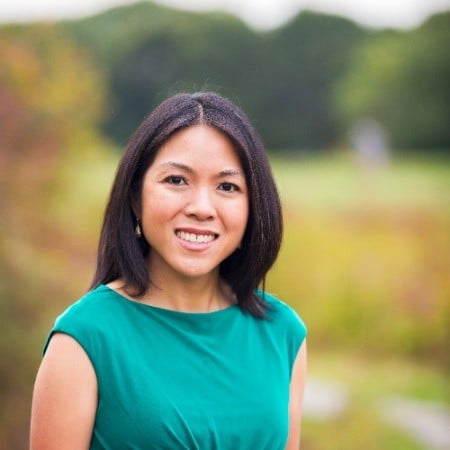 Katie Ng-Mak, VP of global partner strategy and operations at HubSpot.
Our HubSpot migration process
Depending on the extent of the website we are building, the process may vary but below are the main steps we take when building your new skyrocketing website
Step 1
Content and website audit
In order to scope the project, we need to audit the existing websites size, content, services, functionality & integrations. We will also audit your goals and needs to make sure that a CMS migration is what you need.
Step 2
Quote and plan
Based on the findings we'll create a project definition, estimations and a quote. Once we agree on the assignment, a project manager will be assigned and a project plan will be developed.
Step 3
Template development
All defined templates are developed in your HubSpot portal. Always responsive and SEO-optimized.
Step 4
Functional migration
If there are any technical functions to be migrated, those will be developed and moved to the new platform.
Step 5
HubSpot system templates and assets
Password pages, email preferences pages and 404s are developed. If there are no prior templates, these will be developed in-line with the overall look of the site.
Step 6
Content migration
When all templates and functionality has been developed, we can start to move the content.
Step 7
Tools setup, optimization, SEO and redirects
At this point, the site is viewable by a test link, but before we can move further we have to clean up after ourselves:
Redirecting - making sure we maintain page ranks
All previous tools are installed
Overall website optimizations
Step 8
QA & Testing
Your site is now finished and ready to be launched. This phase gives you an opportunity to test it and collect feedback from internal stakeholders. Making sure we're ready to go live.
Step 9
Launch
Grab some cake, your new website is live!
Ready to discover your untapped sales potential?
We would love to explore and help you get the "overview effect" of how you can win with HubSpot CRM (which is a cognitive shift in awareness reported by some astronauts during spaceflight, often while viewing the Earth from outer space).
Talk to a HubSpot expert