HubSpot Support
Your friendly HubSpot lifeline subscription
iGoMoon's support crew provides your business with a team of experienced, HubSpot certified, and friendly people that are ready to assist you and your team with technical issues. Focus on your core business and let us fix any issues that arise - your customers will thank you for it ;)
You run your business, we take care of your HubSpot platform
With our HubSpot Support retainer you improve profit and minimise overhead cost. You should focus on growing your business - we'll enable your team with HubSpot expertise and fix issues that arise.
Using iGoMoon as your HubSpot lifeline means you can be certain that your marketing and sales teams will work more efficiently - which means less friction and more force added to your flywheel.
We offer a payment plan which brings flexibility to your business, as well as short-term contracts for remote services. Available during the working day.
Employing an in-house HubSpot specialists can be hard, and will cost you a yearly salary plus benefits. Outsourcing gives your business and employees access to a fully employed team of HubSpot knowledgeable experts, available for onsite and remote support – for a fraction of the cost.
Get a quote
iGoMoon are fantastic to work with! They are really responsive and get what I mean even though I might not know it myself. They are transforming our thoughts into actions through our growth-partnership process and that is exactly what we need. I give them my very best recommendations!
5.0
⭐⭐⭐⭐⭐
Phone, email & Chat
Whenever you or your team needs expertise on any part of the Hubspot ecosystem, we are ready to provide hands on support. iGoMoon's Astronauts can help you with any part of the HubSpot platform.
Try us out before you commit
We live by the mission "Happy customers above all else". To show that we will live up to that promise, we'll let you start the service risk free. During your first 90 days you can cancel at any time. After the 90 days a (3) three months cancellation period applies.
Technical Support
Wether it's developing something new or fixing something that's broken, our technical team will be on the case. Certified with the Advanced Implementation Certification, we love diving into both simple and complex technical challenges - and solving them for you!
Service Level Agreement
Available during office hours
08:00 to 17:00.
Response time within 1 hour.
Requests that can't be solved in the first call, will be created as tickets and be categorised by:
Service request - Questions, feature requests, or equivalent.
Incident - Something that has been working that is now broken.
Problem - Defined known problems that need troubleshooting and resolution.
Pricing
This service is billed on a monthly basis with a minimum budget of 12.000SEK. Once that budget has been spent, you'll be notified and any additional spend will be added on your monthly bill.
The rate is 600 SEK per 30 minutes.
Tasks exceeding 5 hours will require written confirmation.
Tasks exceeding 20.000 SEK are escalated to an Account Manager and quoted separately from the support retainer.
Any unused budget is forfeited when going into the next month.
We support you with
Developing new modules, templates, or various applications and integrations.
Building & managing integrations.
Bug handling, incidents & general problem solving.
API's, Automation & Custom coded actions.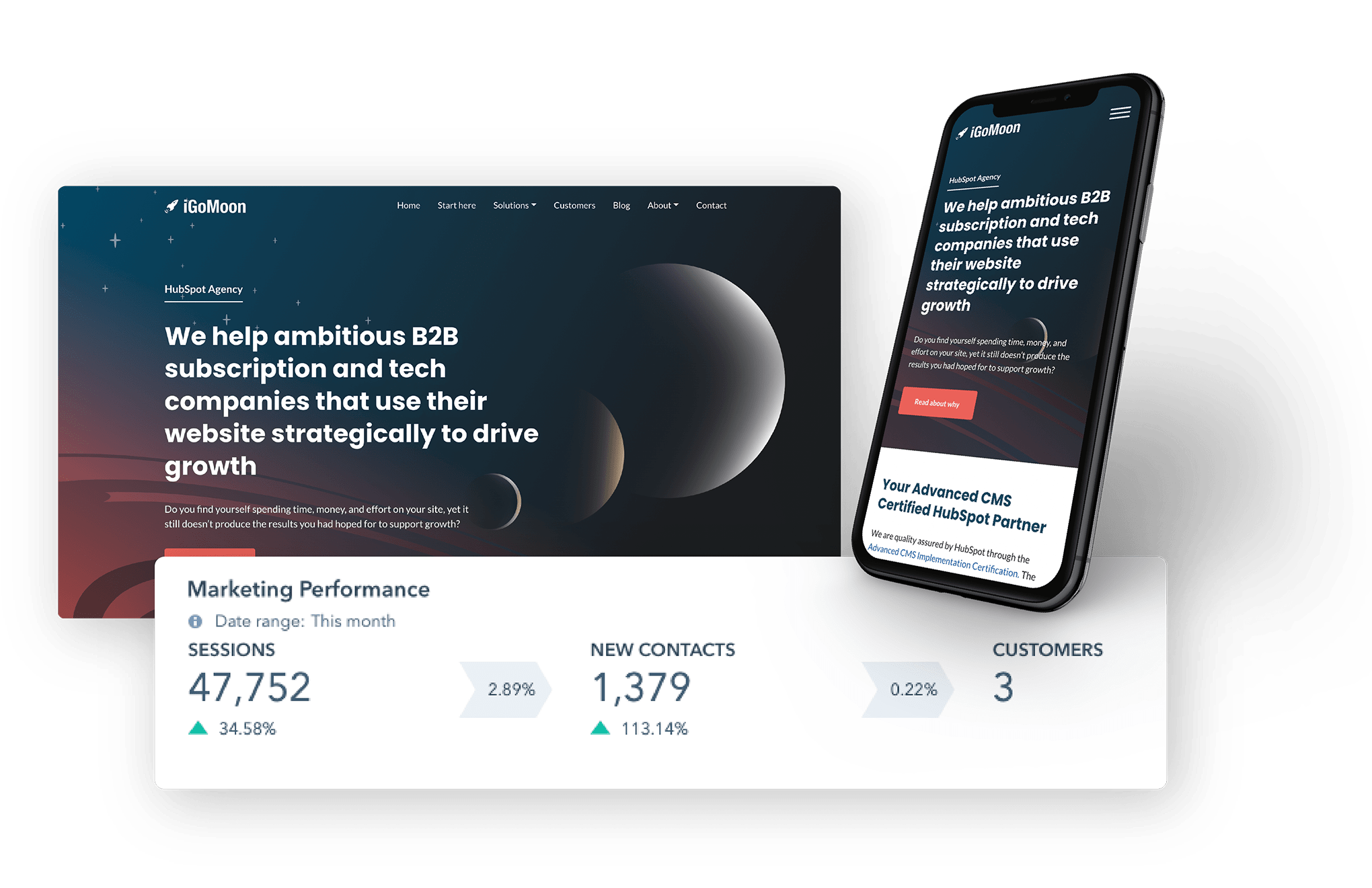 Why choose HubSpot
HubSpot gives your business the security, flexibility and scalability it needs to grow. We'll work with you to build a website that sets you up for success in the short term and can be flexible enough to evolve as your business does.
See what some of our customers have to say
Your Advanced Certified HubSpot Partner
We are quality assured by HubSpot. The certification validates iGoMoon's ability to execute complex projects for HubSpot's enterprise customers. This also allows us to live our brand promise and purpose with confidence - "We believe in happy customers above all else."
More about our promise
"In today's digital world, having a well-designed and easy-to-use website is crucial for businesses looking to stand out and delight their customers, iGoMoon has demonstrated they are highly skilled in handling complex development projects and migrations. I'm thrilled they are part of the exclusive group of Advanced CMS Implementation Certified partners that can help our customers grow."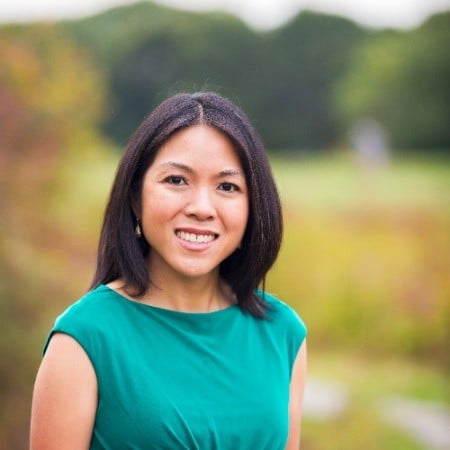 Katie Ng-Mak, VP of global partner strategy and operations at HubSpot.
Not using HubSpot yet?
Transitioning to a new CRM system can be daunting, but in reality it can be a small step for you, but a giant leap for your customers (thank you for the inspiration Neil Armstrong).
See how iGoMoon can get you into orbit and check out our HubSpot CRM implementation service.