Our customers
Others that went before you
The best way for you to understand the value we create is to meet our brave customers that are already orbiting the moon and learn what they have to say about the customer journey.
Quinyx
Read the case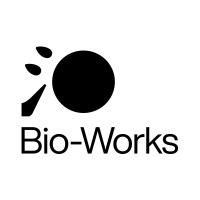 Bio-Works
Read the case
Humly
Read the case
How Quinyx website traffic grew 50% in one year
Transitioning from their previous CMS to HubSpot's CMS has made the website the epicenter of their marketing efforts and campaigns, primarily due to its ease of use for the marketing team.
Bio-Works increases online sales with HubSpot - Shopify integrated webshop
iGoMoon helped Bio-Works with integrating their new Shopify webshop with HubSpot to drive online sales and create seamless customer experiences
Humly implements HubSpot to achieve profitable growth
iGoMoon helped Humly with implementing HubSpot as their centre of intelligence. Now they already have a better understanding of their customers buying behavior, generated MRR/ARR, retention and how they are churning.
Ready to discover your untapped sales potential?
We would love to explore and help you get the "overview effect" of how you can win with HubSpot CRM (which is a cognitive shift in awareness reported by some astronauts during spaceflight, often while viewing the Earth from outer space).
Talk to a HubSpot expert