Whether you're choosing a CMS for the first time, or if you're changing from your current CMS to a new one it is a big decision. This is why it's crucial that you ask the right questions. It can be difficult to know what the right questions are, so we've put together a list that we think will get you the answers you need to make the right choice.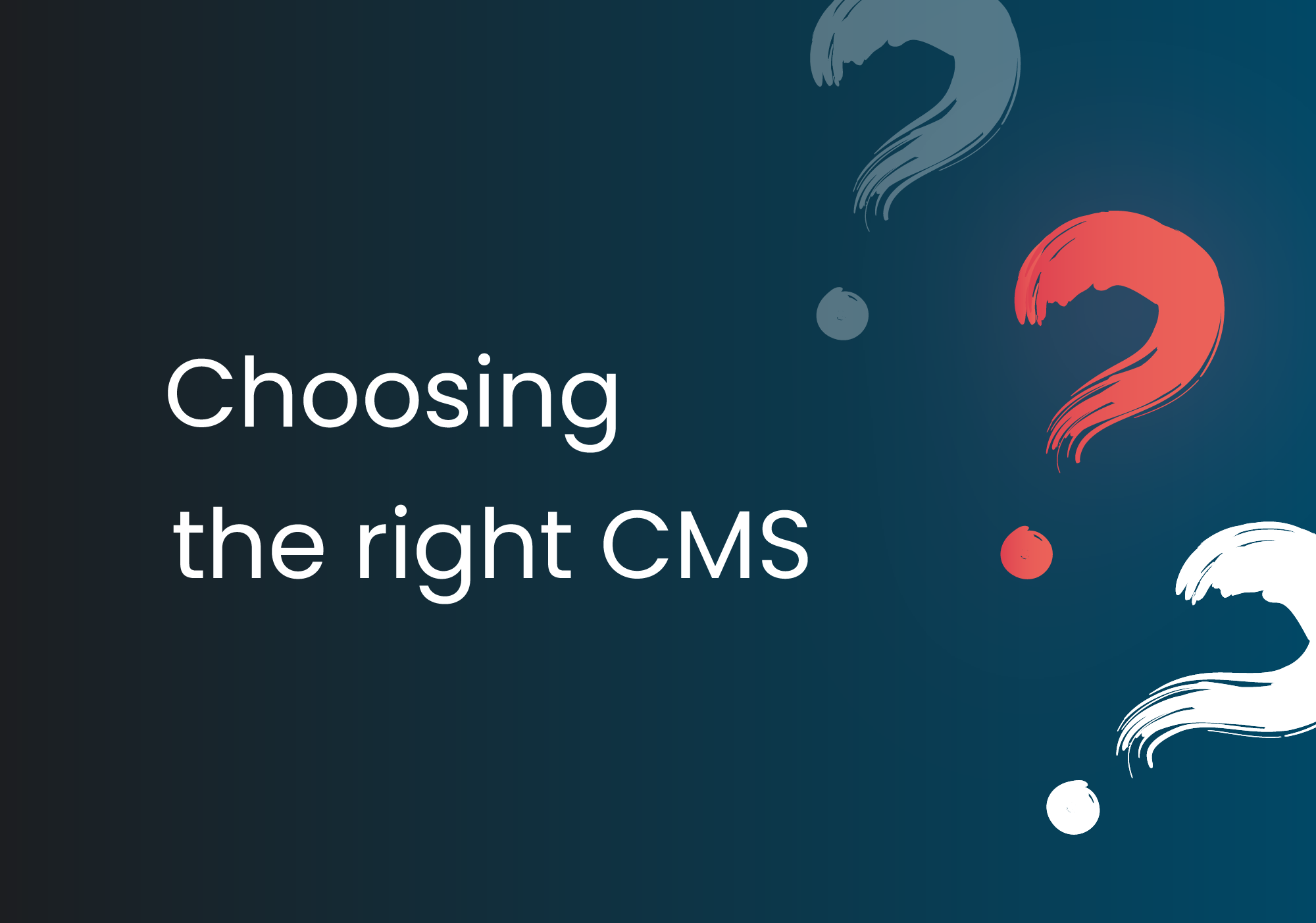 *This post was originally written by Tayla Fagan and published on 23 March 2021
Choosing the "right" content management system (CMS) for your organization can be a daunting process. There are endless options and there's no single, "best-fit" solution. You have to weigh the pros and cons of them all in order to find the one that best suits your individual business needs.
First, what is a CMS?
If your business involves regularly managing content, you're most likely familiar with what a CMS is. But, just so we're all on the same page - a CMS is the platform that your website - a.k.a the home of your business - is built upon. The CMS converts web-based languages like HTML, PHP, and other coding languages into plain text so that non-developers (like you and me) can make changes and updates quickly. There are hundreds of CMS platforms to choose from and they generally fall under these three categories:
Open-source CMS
Proprietary CMS
Saas CMS
Open Source CMS
An open-source CMS is maintained by its community of developers. Usually, one party manages it but anyone can access it. An open-source CMS is typically free and open to anyone.

Examples of an open-source CMS are WordPress, Joomla, or Drupal.
Read more about how you can grow your business with HubSpot's CMS Hub here.
Proprietary CMS
A proprietary CMS is a traditional software tool that is the legal property of one person or organization. Unlike an open-source CMS, they are built from the ground up and this one person or company is the rights holder. They have complete control over the creation of the website from features to function and will not release the source code to the public. Only if you have purchased a license key can you use it. This has traditionally been the best option for brands, however, the cost of a Proprietary CMS is high and the deployment time is long.
Examples of a Proprietary CMS are Sitefinity or Advantage CSP.
Saas CMS
A SaaS (Software as a service) CMS is software that exists in the cloud and allows you and your team to log in and operate from anywhere. Remote workers rejoice. What's great about a SaaS CMS is that the vendor maintains the software, handles hosting, and deals with your support queries all for a monthly or yearly fee.
An example of a SaaS CMS is HubSpot or even Google Docs.
Now that we have a basic understanding of what a CMS is, we can start to look at what questions to ask when you're scoping different vendor options.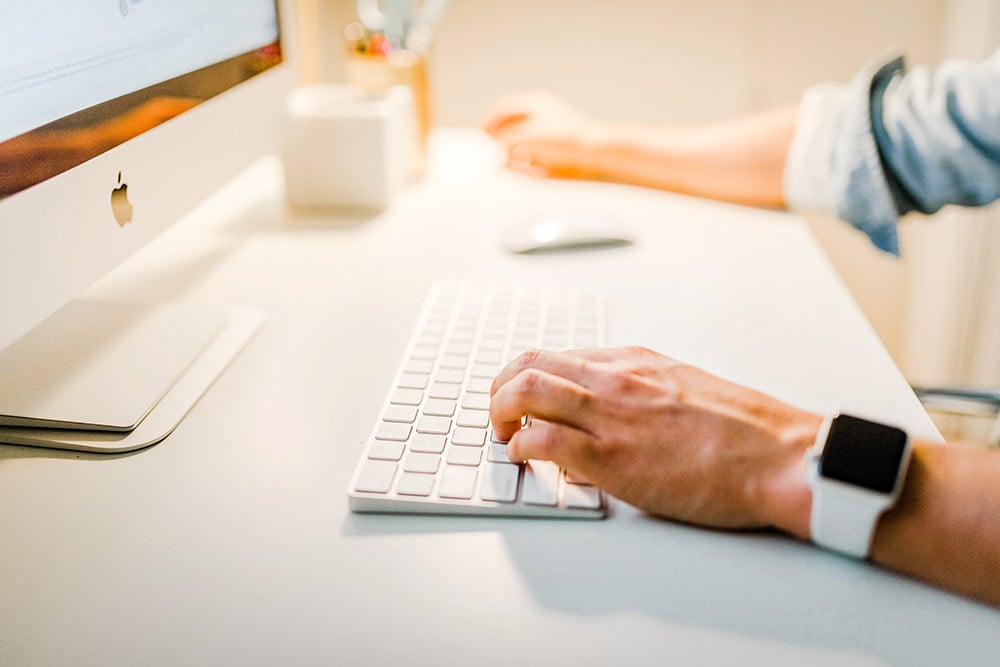 1. What's currently not working?
No website is perfect. It's an agile process with a continuous cycle of iterations. Asking the above question doesn't have to mean something is "wrong" with your current website, but there's always room for improvement... Right?

Hopefully acknowledging what's not working for you right now will help you narrow down CMS options that won't lead you to have the same issues or frustrations.
2. What do I want my CMS to do for me?
As obvious as this question seems it is kind of a biggie. Before you even begin to look at CMS vendors, let's figure out what your requirements are.
If we go back to question one - let's start by establishing key pain points that are not being addressed by your current CMS. We also recommend that you speak with your colleagues who will be working on the new CMS. Listen to what they want and what features are top priorities for them. The key people to speak with for these insights may include:
Developers
Content creators
Marketing managers
Designers
Internal teams (for example, the sales team)
External teams (for example, freelancers)
Related article: Why marketers love HubSpot's CMS Hub
By speaking to people with different needs and who work with the CMS in different ways you'll be able to establish a good list of your core needs. This list of core needs will help you in your research and when you're comparing various CMS options.
If you'd like to arrange a HubSpot demo

contact us.
3. How easily can I edit content and make changes to website content?
A common challenge for marketers is not having the simple tools to make simple edits to their web content. At the end of the day, you need to be sure the CMS you choose is highly intuitive and usable. Especially for your non-tech-savvy users and teammates.
When you're trying a new CMS lookout for these two things:
Can common everyday tasks be carried out quickly and easily? For example, is creating, placing, and editing content on your website simple to do? This is something that will need to be done daily and by multiple people so it's important that this process is as simple as possible.
Are complex tasks intuitive to figure out?
A well-designed CMS should be easy enough to navigate and figure out without a coding background. Ideally, your CMS should be easy for non-developers to update without having to tap your IT team on the shoulder every hour.
Pro tip: If you can, you and anyone who will be using the CMS should take it for a test drive. After, collect feedback from test users and have them note whether or not the user interface is easy-to-use.
4. Is the CMS scalable?
Websites get more complicated as the business and team grow. The last thing you want to do is be back here choosing a CMS and having to migrate your website because in 18-months you have outgrown it again. Don't just look for a CMS that's perfect for your current needs, but one that will grow with you as your customers and business needs evolve. Continue to ask the following questions:
Will the platform support our marketing goals in six, 12, or 18 months?
Will it support user management as our team grows?
Will it integrate with the CRM we're migrating to?
As your business grows so do your customer's expectations. A future-proof CMS means having a platform that allows you to quickly and easily iterate to improve performance and integrate new tools without compromising the security of your site.

HubSpot is an integrated, all-in-one platform that's great for giving your company the web presence you want while capturing inbound leads. This platform has a long list of sales and marketing features including an easy-to-use blog tool, email and social media integrations, and a plethora of resources tailored specifically to startups; which makes it easy to scale up when the time comes.

Related article: Why HubSpot CMS is the right fit for your business

5. What is customer support like?
If you have an issue with an open-source CMS, good luck getting support. You'll likely end up searching the internet for solutions or scrolling through endless pages of online forums from other frustrated users who are all struggling to solve the same problems you are. If you've ever been down the online forum hole trying to speculate about what "might" solve the issue you're having, you'll definitely appreciate HubSpot's approach.

Using a SaaS CMS platform means you can benefit from both community and customer support. HubSpot has 24/7 phone support from experts who know the platform backward and forwards. Their chat feature is also available to troubleshoot any issues you might have. HubSpot also has email support and ticket tracking for issues that end up being more complex and need more time to handle than a phone call. Let's all sigh a sigh of relief together.
A huge bonus is an access you gain to HubSpot Academy and HubSpot Knowledge base. These are on-demand training resources for you and your marketing team that allows you to get certified in almost every aspect of the HubSpot platform.
6. How simple is CMS-CRM integration?
CMS Hub is built on top of HubSpot CRM, giving you access to tools for lead capture, contact management, and analytics in the same place as your content management system. How great is that?

Every interaction on your CMS Hub website will be stored in the CRM for easy reporting. New leads from your website are also automatically saved in your CRM as contacts, which you can then easily track from first interaction through to purchase.
CMS Hub and HubSpot CRM keep things ultra-simple. Having these tools fully integrated on a single platform means you'll spend less time trying to sync up software tools and more time optimizing your customer experience, nurturing your leads, and growing your business online.
7. All good things come at a cost - how much is it?
Price shouldn't be the deciding factor, but for most businesses, we understand that it's a critical factor. Some CMS platforms are completely free. Others charge a monthly fee. A CMS that may seem incredibly reasonably priced - can very quickly start adding up with hidden or repeat costs throughout the year.
Even with free CMS platforms, you'll often need to pay for third-party extensions and web hosting services. When choosing a new CMS for your business, you'll want to understand the setup costs, as well as the ongoing license fees. If content management is a focal point for your business, for example, it makes sense to have a more complex solution. It might be a good idea to look back on what you need the CMS to do versus what would be nice to have when discussing your budget.
We don't like to speak about the numbers until we know what your specific needs are. But if you'd like a better idea of what HubSpot CMS costs, take a look at the different pricing options on HubSpot's pricing page.
In short
When you're looking at a CMS implementation the key questions to ask yourself are:
What's currently not working?
What do I want my CMS to do for me?
How easily can I edit content and make changes to my website?
Is this CMS scalable?
What is customer support like?
How simple is CMS-CRM integration?
All good things come at a cost - how much is it?
There isn't a process or software that works for everyone. At the end of the day, it is your call to make sure the CMS you choose aligns with your business needs and helps you provide the best online experience to your customers.
Download our free guide to learn why HubSpot could be a good fit for your business.