It has probably not passed by anyone unnoticed that you have to be proactive to get a table at one of Stockholm's popular Christmas buffets. Therefore, the scouting began already in the late summer, and on Friday last week we visited Hotel Skeppsholmen for this year's Christmas dinner. But the iGoMoon Christmas celebrations did not start there…
We got into the Christmas Spirit
Full speed at the office all week, as always. And especially now during Christmas, there is a lot of extra stuff to check off before we can fully enjoy the long-awaited Christmas Holidays. After an intense and busy day it was finally time to put on the suit and the ugly-Christmas-sweater, put the Christmas music on, the mulled wine to heat up, take out all the wrapped gifts, iGoMoon's own branded Christmas beer ice cold, and snacks on the table, check, check, check, check, check!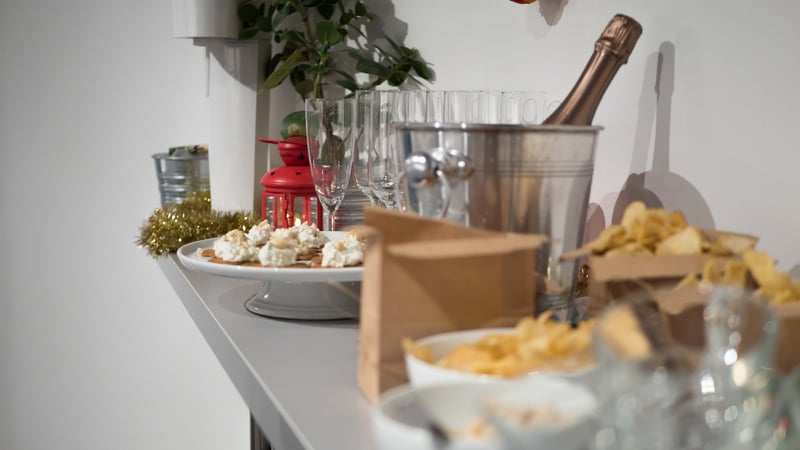 Santa Claus Mattias is coming
Next, it was time for Mattias to roll up this shirt sleeves and turn into Santa Claus for a while. A few days before the celebrations, Mattias and I took on the challenge to write rhymes to each crew member. And that, for sure, was not a walk in the park. But hard work pays off, and after at least 15 unique rhymes and lots of laughter, we can say that it definitely was worth the effort.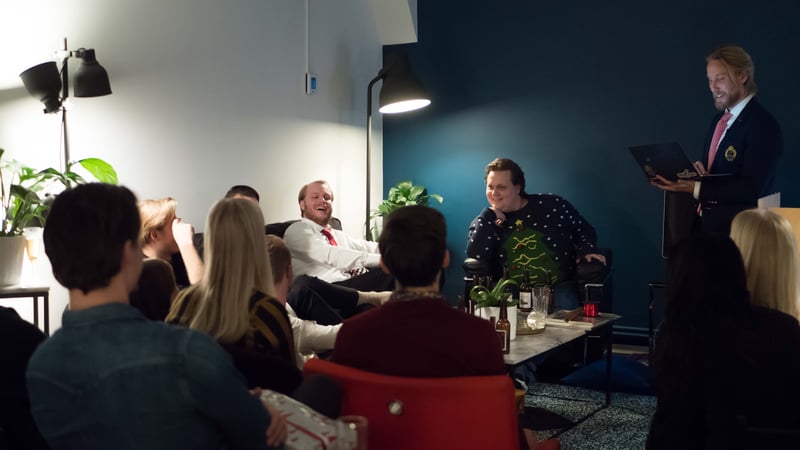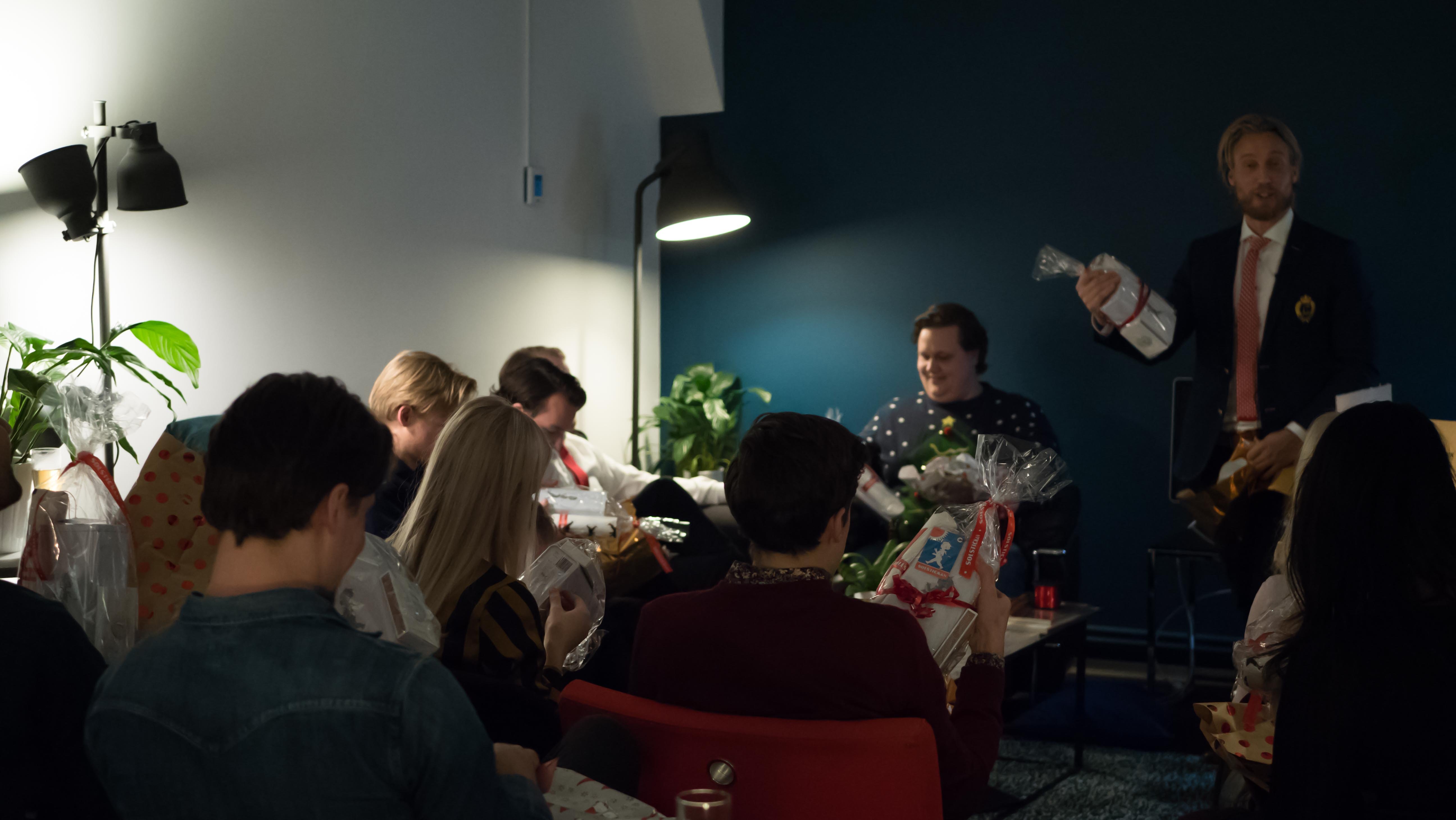 Ready, set, Christmas gift game!
As an Executive Assistant, one of many responsibilities during Christmas time is to take care of the entertainment at the office. And what would a Christmas party be without a gift exchange game? Both the dice and the timer were on fire when we during 30 minutes competed for the most hyped Christmas gift. And here comes a wide selection of what was hidden in the wrapping paper: cocktail book, scented sticks, coffee kettle, mystic ball, mini golf game, juggling balls, gift cards and of course the most desired gift, the Santa costume. We really hope that the overwhelmed winner of the costume, Martin B, will get great use of this during the holidays.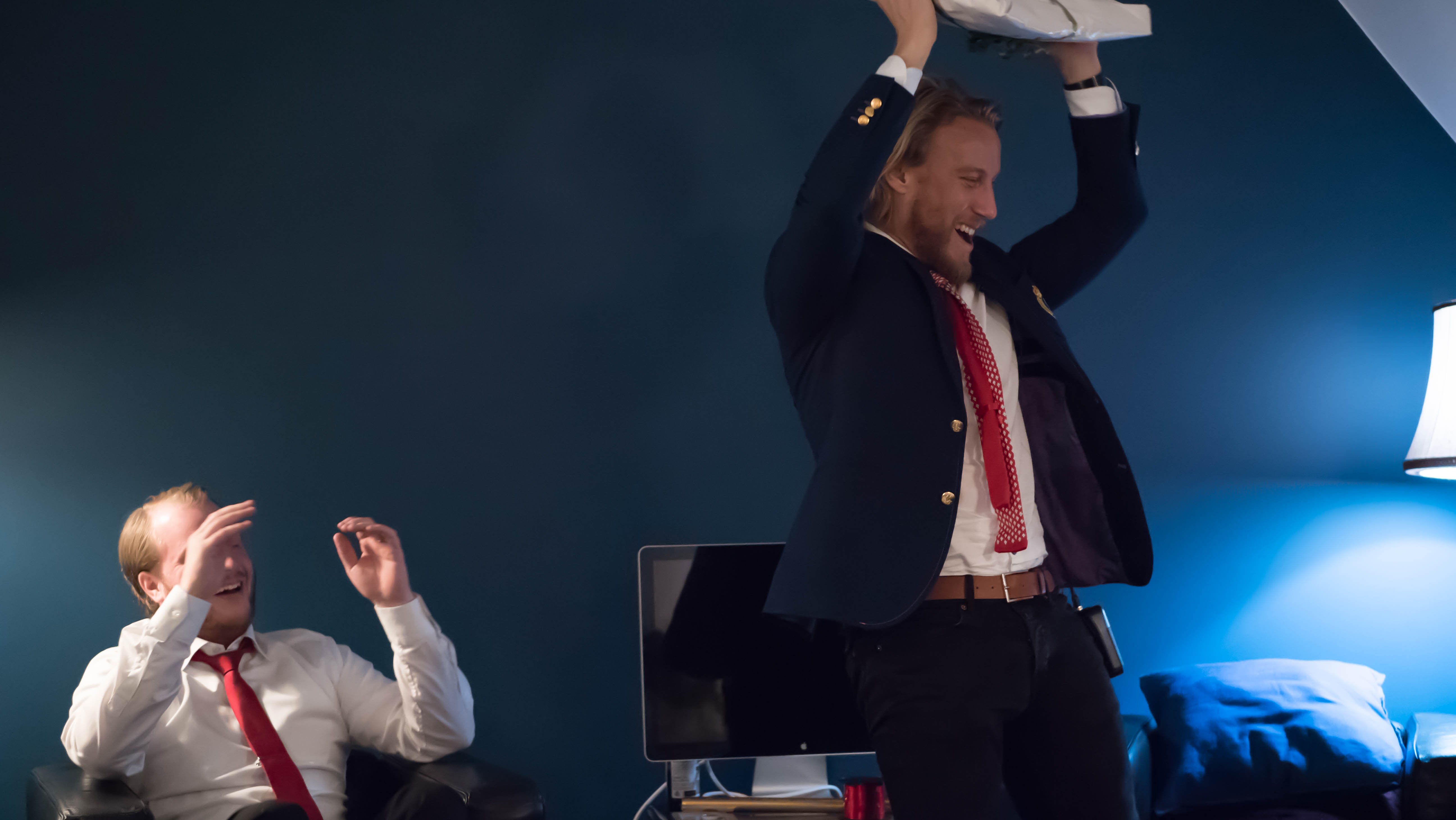 Skeppsholmen here we come!
When the clock struck 20.00 we jumped into the taxis that waited for us on the street and began our journey towards this year's most awaited (and feared) dining experience. Boy, did we eat!? After multiple plates with all possible Christmas classics and delicious desserts we were full and satisfied. At last we were ready to round off the evening, enjoy the weekend and recharge the batteries for one last and busy work week before the Christmas holidays.
And the days fly by, which means that today it's time for the entire crew to refill with new rocket fuel and enjoy two weeks of well-deserved winter break. But before that, we want to wish you a wonderful Christmas and a sparkly New Year, see you in 2019!