Dennis Wallin joins our Sales team as our newest Account Manager. He'll be working alongside Henrik and Mattias to ensure we live up to our brand promise, "Happy customers above all else". Learn more about Dennis' journey to the Moon and his lesser-known talents below.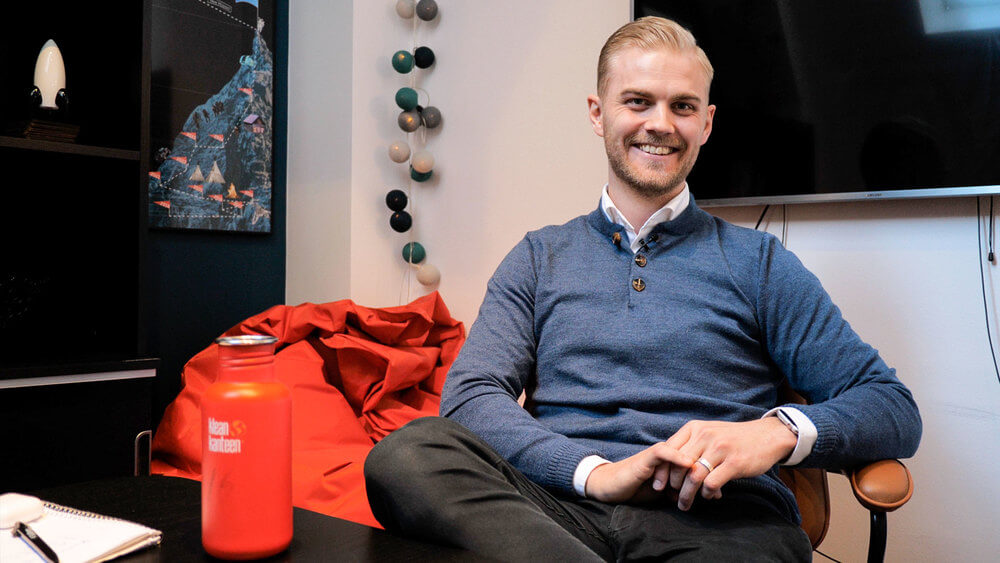 What did you do before you landed on the Moon?
Before stepping on the rocket ship I worked in the Temping & Recruitment Industry for a company called Framtiden (The Future in English).
What did your trip to the moon look like?
I got a call from Ylva at Wells Recruitment a couple of days before Christmas. She introduced iGoMoon and asked me if I was interested to hear some more in an interview. I thought it sounded interesting, so we had a digital "sit down" a couple of days later.
I think she came back to me a day or two after the interview and told me she wanted me to meet Mattias (CEO at iGoMoon).
So when I came back to Stockholm after the new year I met with Mattias at the office, the date was the 13th of January. Everything felt great, and I got a very good feeling about the company so we took another digital meeting where we had kind of a workshop and a couple of days after that a meeting with Kommandobryggan (the management team).
And after a few more chats with Mattias, we landed an agreement and here I am. 😊
Tell us a little about your role at iGoMoon
I work as an Account Manager where my primary responsibility is to bring in new business to iGoMoon and make sure we're living up to our brand promise, "Happy customers above all else", and ensuring our existing customers are being cared for. So at the beginning of my Månresan it has been a lot of work with the phone, Vidyard, email and LinkedIn to get in touch with potential customers. I love it!
Watch Dennis' day-in-the-life episode on our vlog channel, Månresan..
How is the atmosphere in the team and how has your experience been, starting at iGoMoon while most of us still work remotely?
The atmosphere is awesome. There's always a lot of positive energy with colleagues giving kudos to each other and joking around, but also at the same time being very business-minded and performing at a top-level to our customers.
How would you describe yourself?
I would describe myself as an honest person with both feet on the ground, always trying to spread positive energy wherever I go. Being honest and vulnerable is something I'm trying to live up to both towards my colleagues and customers.
What do you do in your spare time?
At the moment, my focus is on spending time with my family (my two kids and my partner) and working on the house. There is always something that needs to be done. If there is some time left I like to activate myself with floorball, padel, golf or hanging out with friends.
Tell us something most people don't know about you?
People that don't know me so well don't know that I'm kind of musical. Playing guitar and singing are some things I love, and my mum makes me believe I'm good at it.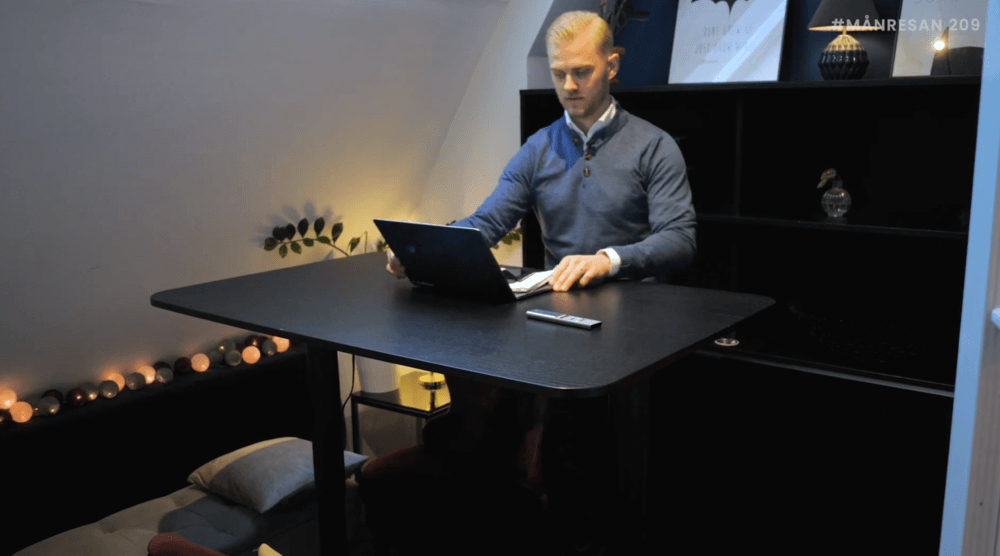 Speed round
A fun fact about me is… I'm a two time (junior) Sweden Champion in Floorball (the second largest sport in Sweden).
The best place in the world is...other than home, I have to say Platanias on Crete, Greece. I've been visiting the same hotel 7 or 8 times maybe since I was a kid. Love being there!
If I could time travel, I would go to…I think I would probably go back to the 70s. Would be awesome to visit some concerts when Queen, Elvis, The Beatles, ABBA etc. played.
Playing in my headphones is...Right now it's Newkid and Danny Saucedo. Ed Sheeran is always a great option.
A perfect day for me looks like...Waking up at 07.30 on a Saturday. Start the morning slow by cooking some breakfast for the family while sipping on a coffee. After spending some time with my family, I'll go play golf or padel with some friends. Coming home, have a nice dinner with the family, probably a good beer to drink and then finish the day watching Manchester United beat Liverpool.
If you're interested in working at iGoMoon and want to know more about our selection process, take a look at our careers page.