Implementing a modern and the right CRM platform is crucial for businesses to be able to understand and store customer information and interactions in order to meet the high expectations for customer service. HubSpot CRM is flexible and provides software for businesses in all sizes.
This article was originally written by Alexander Nieminen and published on August 31 2022.
Why do businesses need a modern CRM?
The expectations for outstanding customer service are a lot higher in today's business world and finding substitutes for services is getting easier continuously. To be able to live up to these customer expectations, businesses need to have a modern CRM software where they can gather and store real-time data about all their contacts in one place and get to know them.
By implementing a modern CRM platform, businesses have several useful benefits such as:
Store all data about a contact in one centralized place
Access real-time data and information about contacts
Leverage the CRM data to get to know their target audiences and use the knowledge for marketing purposes
Proper pipeline management
Tools for automating processes
When actually utilizing these benefits and tools, businesses are able to provide better customer service, decrease customer churn and improve internal communication with increased transparency throughout the organization.
Then there is always the question of which CRM platform to choose and which is most suitable for your business… iGoMoon only works with HubSpot and there is a good reason for that!
Is the HubSpot CRM right for your business?
HubSpot is the #1 CRM platform for scaling businesses. With their varying levels of licenses you should be able to find the tools and solutions that you need, whether it is a small, medium-sized business or a large enterprise.
HubSpot has managed to build the CRM platform according to the demands of the modern business world, where the customers always come first. Since HubSpot provides software (hubs) for marketing, sales, service, CMS and operations it is the perfect platform for scaling businesses and improving alignment between all departments. The CRM platform is dynamic by itself, but the key is combining the needed hubs to gain the best results. These hubs can also be purchased on starter, professional or enterprise level, creating solutions for businesses in all sizes.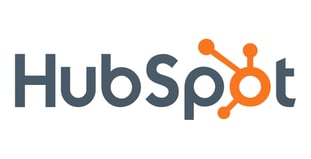 Small business with limited budget
If you are just getting started with your rocket launch, or still using spreadsheets to store customer data, you can get the completely free HubSpot CRM which is easy to get started with. Thereafter you have the chance to upgrade and add on the functionalities you need as the business is scaling.
Medium-sized business
For medium-sized businesses there are some more things to take into consideration, such as how many contacts you have in your database and how you want to nurture or retain them, which processes you need automation for and what kind of custom data fields and potential integrations you would need. Depending on this it is easier to understand which would be the most relevant hubs and levels of licenses for your business to purchase.
Large enterprise
As a large enterprise the things to consider are likely to get even more technical and you probably have a big database of contacts and data that you want to import as well as a set of defined processes. Maybe integrating your ERP system with the HubSpot CRM is something to consider as well, to operate your business at an even higher level and have both business and customer related information in the same place.
The HubSpot CRM platform with its tools is very flexible and can be customized accordingly to the needs of your business, meaning that the processes you work with today in sales, marketing and customer service can be implemented into HubSpot.
Implementing the HubSpot CRM platform
Implementing a new system or platform seamlessly can be challenging and time consuming whether you are changing from another CRM or starting from scratch. This process requires a lot of technical knowledge to ensure everything in the portal will be set up correctly, from configuring general settings, to setting up processes and automation for sales, marketing and support as well as the needed technical integrations between other systems you might use.
No worries! We are experts in these kinds of implementation projects and integrations, helping our customers get their HubSpot CRM platforms up and running.

How iGoMoon can help you
To succeed properly with a CRM implementation project, everything starts with us understanding the structure of your business, your processes and needs. We divide this process into five sections:
1. Discovery - To understand current processes and business structure.
2. Implementation - The actual implementation and setup, with integrations if that is needed.
3. CRM data import - Importing existing data to the now ready to use CRM platform.
4. Employee training - iGoMoon helps you with training employees for the CRM with the desired extensiveness.
5. Customer success and off-boarding - The project is done and you receive all the needed documentation related to the implementation. Time to celebrate!
With this structured process, we can ensure a smooth implementation of your new HubSpot CRM platform.
Are you interested in learning more about HubSpot and how it could be a good fit for your business needs? Download our free guide!