Are you a self-motivated and results-driven doer? Do you know what it takes to create attractive and valuable content for different target groups? And do you want to deliver world class customer service? Look no further! We are on the hunt for a Sr. Inbound Marketing Consultant (IMC) who has experience in building and growing inbound marketing strategies and project management.
The IMC iGoMoon is looking for is technology- & data-driven and ready to join us on our moonshot journey! As a Sr. IMC you will be in charge of building and growing the inbound marketing strategies for our customers from the ground up. Meaning that you will work with both the marketing- and sales team on the customer side.
Your responsibilities and day-to-day work
Own the strategy, execution and goal achievement for a core set of iGoMoon's strategic accounts.
Build and grow inbound marketing strategies for our customers.
Perform inbound marketing and sales tactics including blogging, social media marketing, search engine optimization (SEO), e-book/white paper/video content creation, website updates, email marketing, and others.
Execute your customers marketing plans proactively in order to meet schedule, performance, and budget goals.
Manage campaigns and keyword strategies and other marketing activities for our customers.
Build multi-channel campaigns that yield substantial results.
Create monthly performance reports and quarterly business reviews to highlight wins, areas in need of improvement, and recommendations for future activities.
Working as a Sr. IMC means a lot of variety but also responsibility, as you will mostly be running multiple projects at once, therefore you have to be both versatile and process-focused. We work with a range of different customers, all with their specific needs, ambitions and goals. For this reason, it is important to be able to think outside the box, offer unique solutions and creative ideas that are ideal for each customer.

Who are we looking for?
To be a perfect match for this job, we believe that you are a splendid team player who spreads good vibes and positivity around you. In the same way you easily take your own initiative and you are passionate about seeing results. Accuracy is a matter of course for you and you make sure to deliver high quality in everything you do. You have a great business sense and are solution-driven, with a passion for digging into data and functions to understand the fundamental user behaviours. Furthermore, you are used to working with deadlines and project budgets, and the most important of all - you know how to keep your customers happy and to exceed their expectations!
Other skills & requirements
Preferably you have a higher education in marketing, communications or equivalent.
+5 years proven experience in a similar position.
Demonstrated ability to think creatively and create campaigns based on customer requirements.
Proven past experience in project- and client management .
Working knowledge of digital marketing strategies and best practices, specifically around blogging, SEO, CRO, email- and social media marketing, and marketing automation.
Experience in using marketing automation tools such as HubSpot, Pardot, Act-On, Marketo, Eloaqua or Infusionsoft.
Experience of budget work and budget responsibilities.
Have great experience in using Google Analytics to track and measure performance.
Strong written and verbal communication skills in English and Swedish.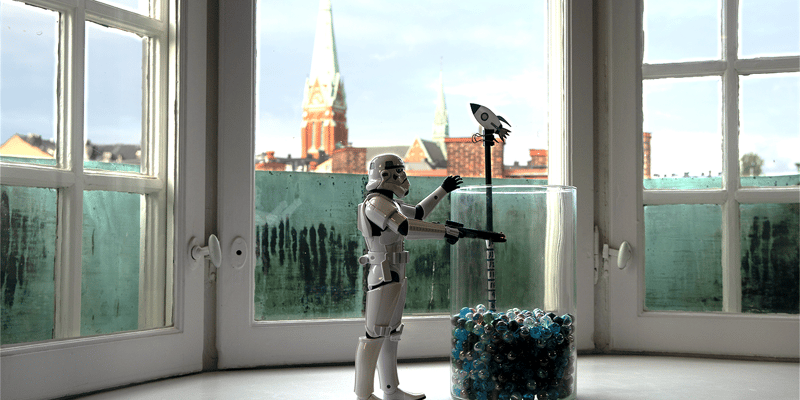 Are you the one we have been waiting for? Yihaa! We can't wait to get to know you! Simply apply by clicking the link below and mark your application with "Sr. Inbound Marketing Consultant", don't forget to attach your resume together with your cover letter.
If you have any questions about the role, you are more than welcome to contact mattias.gronborg@igomoon.com.
And hey! Even if the Sr. IMC role is not a perfect match for you, don't hesitate to get in touch or pop by our office for a coffee. We are always happy to meet new potential stars to join our Skyrocket team!