For 19 weeks we have her here with us - our exuberant intern and also the Muay Thai star. Rebecca will help us with everything from project management to marketing, and we are so happy that she ended up here atiGoMoon!
Tell us a little about your education!
I am studying my second and final year at Sälj & Marknadshögskolan for International Sales and Marketers. The education is, as it sounds, a combination of sales and marketing where we have a total of 30 weeks of internship, 11 weeks first year and 19 weeks second year. So I'm going to spend 19 weeks here at iGoMoon.
And we are so happy to have you here! But what did you really know about iGoMoon before stepping into the office on your first internship day?
I didn't know much, but I had a very good feeling after being here for my interview. I knew I would learn to work in HubSpot which I was looking forward to very much!
And what made you fall for iGoMoon?
I got a really good feeling just by coming here for the interview, I already felt very welcomed. But I also had a feeling that I could learn a lot from iGoMoon.
Wonderful to hear! What do you most look forward to learning during your internship?
I look forward to becoming good at HubSpot and working with Inbound Marketing, but I also want to evolve as a project manager. A plus would also be if I got a little touch of design because I have a creative interest.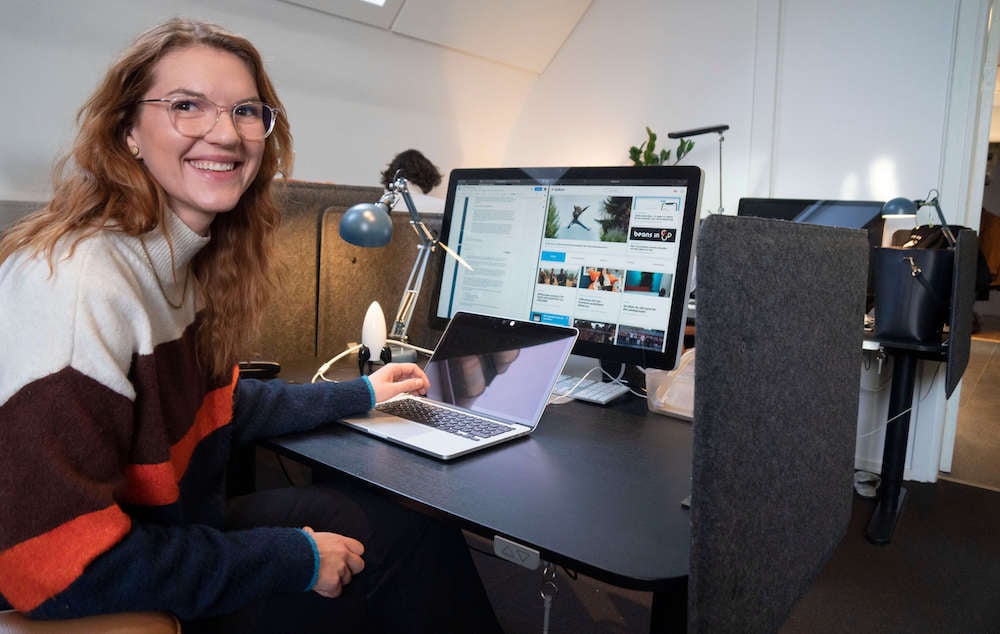 So who is Rebecca really?
How would you briefly describe yourself?
A country girl who ended up in the "big" city, likes to be out in nature and hike. Am a pretty restless soul who is very spontaneous and likes quick decisions. A typical talker so when I end up with an equal person we're talking in mouth to each other and having five topics going on at the same time but still keeping track of what the other is talking about.
What do you prefer to do in your spare time?
Muay Thai or be out in nature.
You grew up in Linköping, what do you miss most at home?
That everything is so close, you don't need to organize when you should meet up with people, you can always just slip over to someone in 10-20 min. Then I have my family and many of my friends there so I obviously miss them.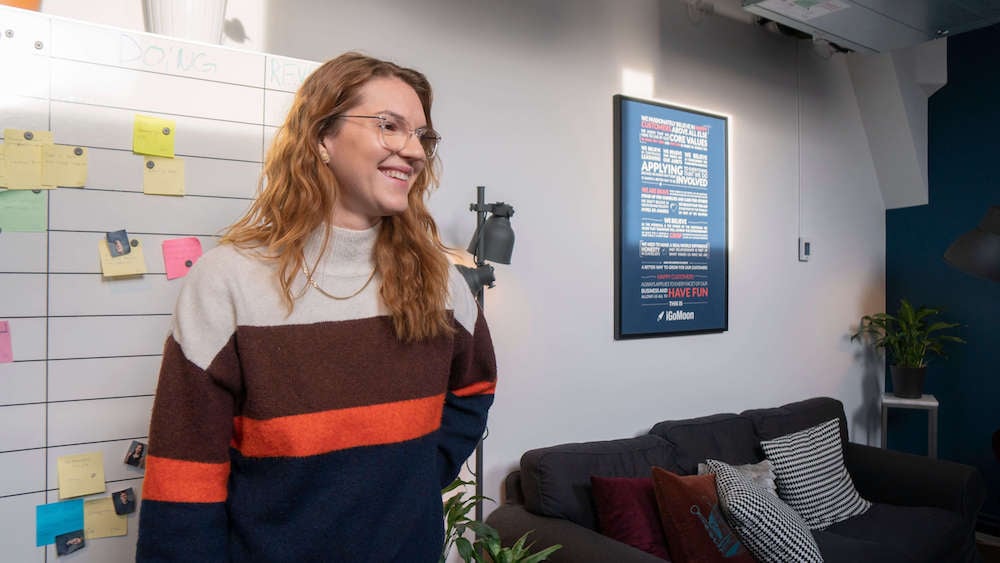 And how did you end up in Stockholm in the end?
I've wanted to move from Linköping for a long time, but to Gothenburg. When my boyfriend and I started talking about Stockholm I was not sold directly, but after comparing the pros and cons Stockholm felt better than Gothenburg. I am very happy with my choice and feel it was the right decision.
We have heard rumors that you have lived in New Zealand, tell us more!
That's right! We lived there during my boyfriend's last year at the university. I chose to resign and come with him. I studied business economics and leadership remotely during the time. We lived there for six months, first in an apartment in Auckland and last month we traveled around and lived in our car. It was absolutely fantastic and I would recommend anyone to visit New Zealand sometime.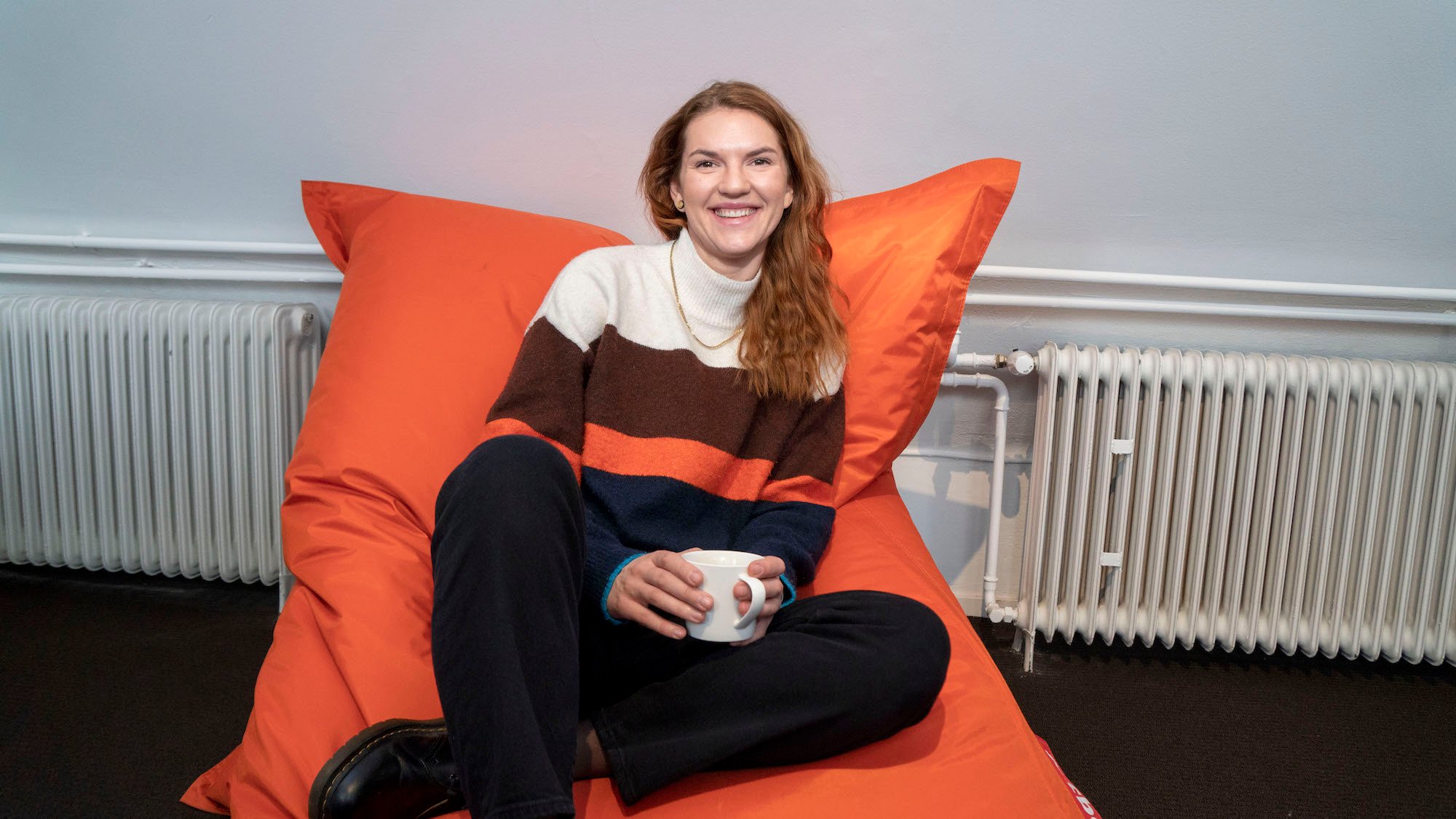 Some quick!
Your best dish?
I rarely cook so my boyfriend takes care of the kitchen at our house. But if I cook it must go fast, because I always start cooking when I'm starving.
Listening to?
Billie Eilish.
Favorite movie?
Pirates of the Caribbean has always been a favorite, I even tattooed a quote from the first movie on my arms. (They are more like guidelines anyway).
What can't you do without?
Blankets and burgers.
Stockholm or Linköping?
Stockholm.