With the sun and the summer heat she arrived - say hi to our energetic and awesome new Team Leader and Inbound Marketing Consultant Åsa Randahl. Just a few weeks have passed, but it feels like she has been with us much longer than that - and we are so happy to finally have her along on our moonshot journey. Now it's finally time for you as well to get to know our new colleague a little closer!
Great to have you on-board Åsa!
But what did you do before you started working at iGoMoon?
Then I worked as a Communications- and Marketing Manager at an industrial company, where my main focus was on marketing the company and to create a homogeneity with the subsidiaries. My department at the company was not that big though, so I worked with some other mixed tasks as well.
And how did your trip to the moon look like?
I ran into a job advertisement for the role as a Team Leader and Inbound Marketing Consultant at iGoMoon and immediately felt "what a company, I really want to work there". Then after being grilled during a couple of interviews I finally got the job - and here I am now!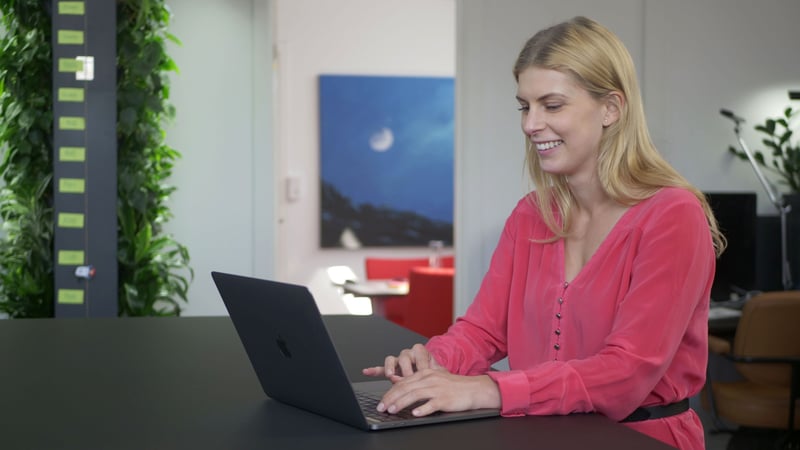 How have the first few weeks been?
Really good! I have started to familiarize myself with our CRM, CMS and Marketing Automation system HubSpot, which I didn't know much about until now, and I have so far managed to certify myself in three of their courses. Right now I'm trying to learn as much as possible about our customers and to get an understanding of how our internal processes look like. But also review what opportunities we have to visualize our ongoing projects in a better way. We have recently purchased a whiteboard where we will list our current customers and what we are going to do for them during the week. Then it is important to always make sure that the board is alive by moving the tasks between "to do", "doing" and "done". In this way, the team gets a good overview of what to put focus on during the week.
Okay, now we are curious! What is your impression of iGoMoon so far?
Incredibly good, what a great bunch of people working here! You can tell that everyone is very ambitious and wants to achieve their goals, but at the same time it is a very fun and easy going atmosphere on the way there.
What will be your most important role as a Team Leader?
I'll have four main focus areas in my role as a Team Leader. The first one is to be responsible for our customers. Here, a central part will be to ensure that our customers are satisfied with the work we deliver, with the aim that they want to recommend us to others. An additional important function I will have is of course also to take responsibility for the team, with a constant ambition to have a self-going team who enjoy working both together and with our customers. The remaining two important parts of my role are delivery and budget. Here I am responsible for the project management and to ensure that we deliver what the customer has ordered and that the communication works smooth and well during the project. But also to make sure that we keep budget and that everyone in the team keeps the labor utilization rate expected of them.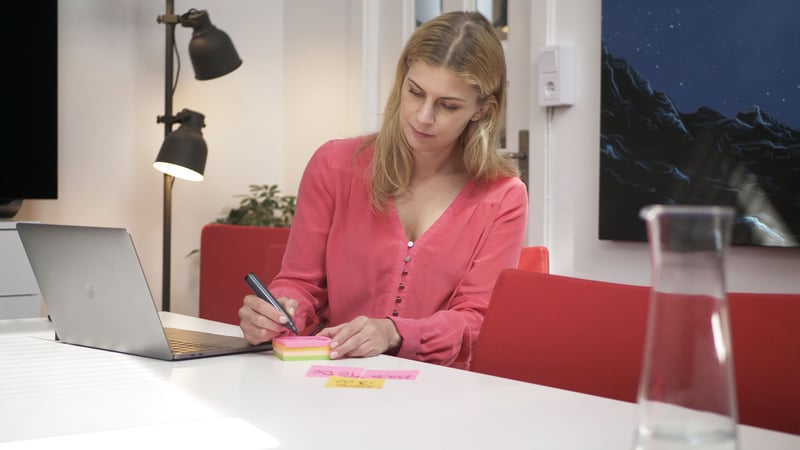 Now we want to know more about you! Let's take some quick ones!
Okay, make us jealous! What is the best thing about being Åsa?
Most is just very cheerful and positive!
And the worst?
Unfortunately, I get very tired in the evenings..
What do you prefer to do when you are not at work?
Then I invite my friends or family over for dinner!


And what do you cook for dinner then?
Tacos - the best dish that can be varied in so many ways! And churros with chocolate sauce for dessert! (Good to know about your churros skills Åsa! Can we please have some homemade ones on our next crew coffee break?)
If you became God for a day, what would you do?
I would create an extra day of rest so we got five weekdays and three holidays.
Are you obsessed with something?
Tacos and chocolate pralines!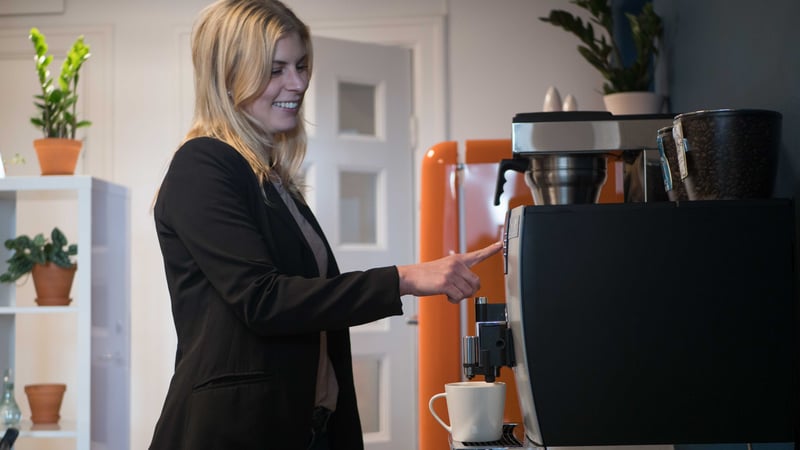 Always in your refrigerator?
iKaffe by Oatly, hard to believe that there was a time without it.
Mention a place in the world you visited that you will never return to!
Olden, where is that place even located?
Who do you admire and why?
My sister, she's a real power mama!


What is played in your headphones?
Almost my entire playlist consists of guilty pleasures, but Mumford and Sons I dare to say aloud.
If you got the chance to turn back time and relive something, what would it be?
No one delivers speeches as my grandfather did, so I would go back and listen to one of them.
You are one of the participants in Robinson 2020, which three things would you bring to the island?
Fishing pole, ax and sun protection.


How does your life look like in 10 years?
In 10 years I am married and have two kids and a dog. We live in Stockholm during the summer and in the winter we live in South Africa where I work from iGoMoon's second office.