She has returned! Our beloved Emmi - who did her first internship with us last fall, has once again landed on the moon for her final internship. Sharper than ever, with loads of new knowledge and ideas. Now it's about time for you as well to get to know our magnificent and bubbly Front-end Developer!
Great to have you back Emmi! How does it feel to be reunited with the team?
Like this is where I belong! I couldn't have wished for a better start or welcome. It's nice to see some new faces too!
Tell us a little about your internship and education!
I study a two year long education in Front-end Development, at a school called Nackademin in Stockholm. This is my last of two internship rounds, which are both 10 weeks long. After this internship I am fully-fledged, and a proud owner of a Front-end Developer diploma!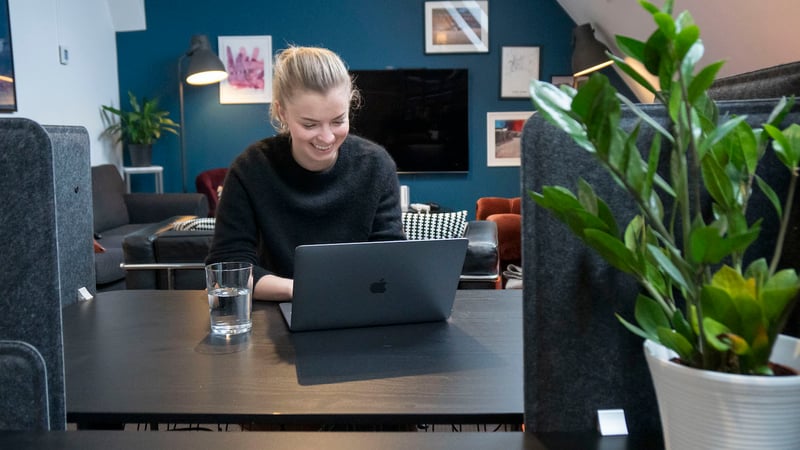 You also have a diploma in textile management. What made you change your path to web development?
My love for the textile lies in the handcraft - I love both to sew and embroider! Now, when I live in a big city, I felt it was time to change course to a more metropolitan adapted craft - coding! I see a lot of similarities between textile and coding, in both the puzzling and the creation, and there is always something new to learn. (And we are beyond happy that you chose coding over the textiles!)
What experiences have you gained from your first internship with us?
Besides working in an office with lovely colleagues, I learned a lot from the technical, which laid an important ground for my project work. Without all the knowledge from iGoMoon, I don't know how it all would have ended. Now it was full pot on the thesis! (Well, thank you for the cred Emmi!)
So, has it been full speed since day one - now when you are already up and running?
I would definitely say that! Straight into the heat, with an incredibly fun project. Now I really get the opportunity to develop my coding-, project management- and design skills. It really feels like I get the chance to tie things up, after two years of study.
What are you most looking forward to learning during your second internship here?
Those things that the school fails to cover, when working with an actual customer. For example, regarding security, hosting, and how to create something that lasts for a long time.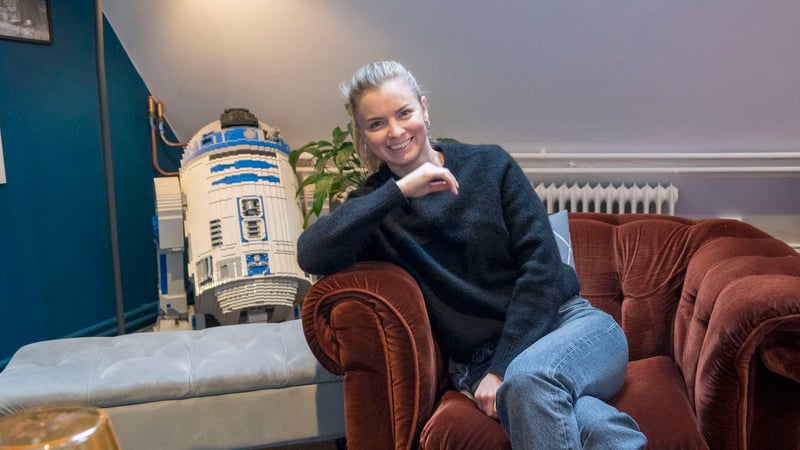 Describe Emmi in a few words!
A funny one, bon vivant and good looking!
What is your best quality?
I never get too warm! On the other hand, I am always freezing. So there is a back side to it so to speak...
...and your worst?
I have inherited my mother's Finnish temperament.
Where do you see yourself in five years?
Oh, how I long for myself in five years! Then I will hopefully be a skilled developer, full of new knowledge that I can only dream of today. On the weekdays, I build websites, and the weekends are probably spent in my future country house.
What does a typical Saturday look like for you?
I never say no to some beer and good food. At the moment, I'm on the hunt for Stockholm's best meatballs! Right now, restaurant Tranan has the lead, with their off-menu meatballs. Very yummy!
When you want to shine in the kitchen, what is cooked?
I love the Vietnamese cuisine, so preferably something from there. Maybe a tangy noodle salad with loads of cilantro. How does that sound?
What is your absolute best tip - all categories?
Wash your hands.