In January, we got the pleasure to kick-start the new year in the best possible way. Namely, by welcoming our new lovely colleague and design intern Unni Wihlborg who will be hanging out with us until April. We are very happy that Unni has found us and are looking forward to getting to know her more and more each day!
So Unni, what did you do before you started your internship at iGoMoon?
I study Digital Content Design at the Media Institute in Stockholm. This is my second and last year, and also my second and last internship period. The education is very broad, and I have learned, among other things, to design for the most common digital platforms such as web and mobile. During the education I have also created some motion design, and gained insight into digital marketing.
How did you hear about iGoMoon and what encouraged you to apply for an internship here?
I heard about the company from a student in school who had previously completed her internship here. She only had positive things to say about iGoMoon!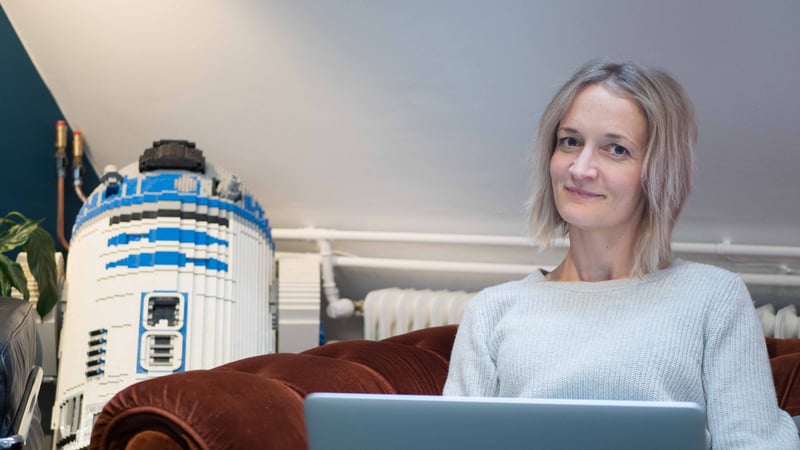 Now you have been with us for a month. How has the first weeks been?
From day one I have felt very welcomed here. The atmosphere is very relaxed and friendly, and the colleagues driven and ambitious! I feel very inspired and happy to do my internship here. After just a few weeks I've had the opportunity to try many different things and I have learned a lot so far!
What do you most look forward to learn during your internship?
I hope that I will learn as much as possible about both design and the industry in general, in order to find out what field I am most passionate about, and want to specialize in.
You have moved around a lot in the world before ending up here in Stockholm. Tell us more!
Well, I grew up in Trondheim in Norway but I was early curious about the rest of the world and wanted to go explore more. I have always been interested in other languages and cultures, which was something that made me love to travel and live in different places. My favorite destinations are probably Vancouver in Canada and Palma de Mallorca. After a few years abroad, I began to long for Scandinavia again, and I thought Stockholm sounded like an exciting city. I immediately felt like home, and now it has already been 12 years since I first moved here.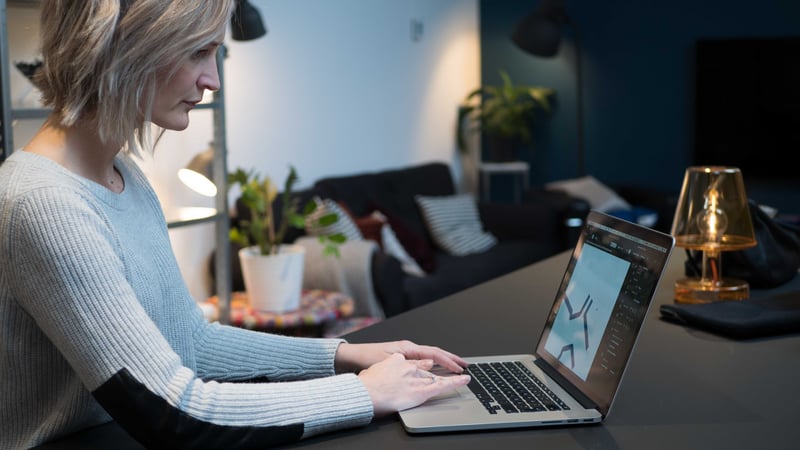 Some quick questions!
App you can't live without?
Evernote, I love making lists!
If you could recreate a day in your life, which day would it be?
It's impossible for me to choose just one day here, I have to say two, and those are the days when my daughters came to the world.
You have 100 000 SEK to spend in one day, what do you do?
I would donate some of the money to charity, and buy a luxurious trip to Costa Rica for the family.
Favorite place?
The summer house in the Norwegian archipelago.
Always in your refrigerator?
Cheese!
Norway or Sweden?
Uhhhh, I can't answer that question, but if I really have to, I say Norway...
Best right now?
Pinterest - best interior inspiration for my move!
If you could switch lives with someone for a day, who would it be?
It would probably be some singer, like Beyonce. I have always loved to dance and sing (even though I'm not very good at it). So it would be fun to try living as a superstar for a day! Alternatively, I would like to be the US President for one day, and clean up some of the current mess :-)

What does Unni's life look like in five years?
Me, my husband and two young children recently moved from our apartment to a house, so from now on it will be the 'traditional' Swedish life with house, garden and Volvo for at least 5 years. With two girls of 2 and 4 years, life is quite intense right now, so I hope it calms down a little within 5 years.. With a little luck I might even manage to complete the Swedish cross-country skiing race Vasaloppet before that!


Work-wise, I look forward to continue my career in design, and will probably focus a lot on it in the future. My ambition is to somehow make the world a little better by working with design for companies with social benefits. At the same time, life is too short to solely work. Therefore I hope to find a good balance between work and private life, so that I can be there for my girls during their childhood.
Interested in interning with us?
We are always on the hunt for talents who wants to grow their skills within inbound marketing, web development and design! Are you the one we are looking for? Submit your application by clicking the link below.