Ullevi, Håkan Hellström, salt-sprinkled cliffs, Feskekörka and the largest tramway system in the Nordic countries. It is with pride that we present our awesome frontend intern Rebecca from Gothenburg to us at iGoMoon! How has her first weeks been and does she have any puns in her back pocket? Let's find out!
You have now been at iGoMoon for a few months! How has the first time been?
It has been a lot of fun and exciting! Never been to an internship before and especially not in Stockholm. So this is something completely new to me!
What do you look forward to the most during your internship?
To understand the business itself more and mainly in web development. The goal is to become a pro front-end developer.
Tell us a little about your education!
I am in my second year of a two-year education at "Yrgo" in Gothenburg. The education I go to is called "Web development" and is targeted in both frontend and backend. Now, at the end of the education we have an internship period of 6 months so I will stay here at iGoMoon until the end of May!
And what made you fall for iGoMoon as an internship?
I fell for the atmosphere at iGoMoon when I was on my internship interview. I thought everyone seemed so nice and it felt like a great place. I simply got a good feeling right from the start!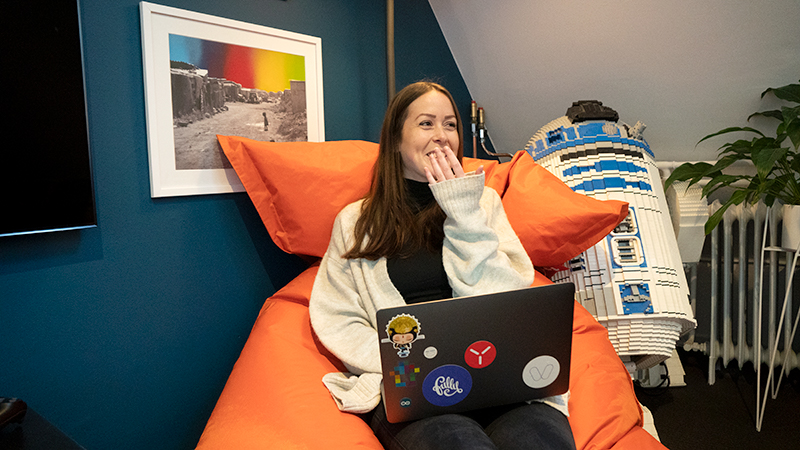 Okay, surprise us! What's the best thing about Gothenburg?
Andra lång! (A bar street) You can walk to places and not have to take the subway everywhere. (I always get lost under the ground.)
Now you have a chance to shine with some Gothenburg humor. Give us your best pun!
How many people live in Germany?
Gööööörmany!
If you could recreate a day in your life, which would it be?
Tough one! But I would probably choose some festival day with my friends at WayOutWest 2014. Remember that I had a really good summer then! 23 years old and carefree!
Some quick!
You have to eat a can for the rest of your life, which one?
Mozzarella
Mozzarella from tinned can?
Okay .. Felix meatballs in cream sauce!
Crazy cat lady or crazy dog ​​lover?
I was a Crazy cat lady before, but have gone over to crazy dog ​​lover! However minus points for the dog smell ..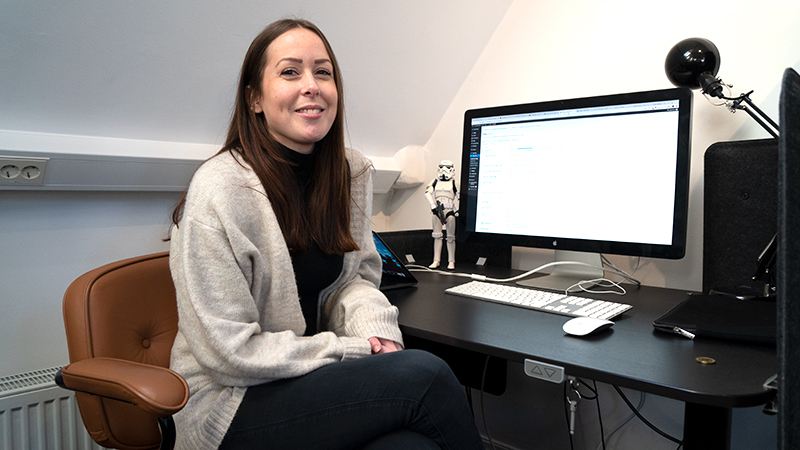 What can't you do without?
My lip balm. I panic if I lose it.
Tommy Nilsson at Ullevi or Håkan Hellström at Skansen?
Håkan Hellström at Skansen without a doubt.