The internet is a competitive place. Anything that can give you an edge over your competitors is worth investing in. In this article, we'll investigate microsites and if your business's web presence could benefit from building one...or two.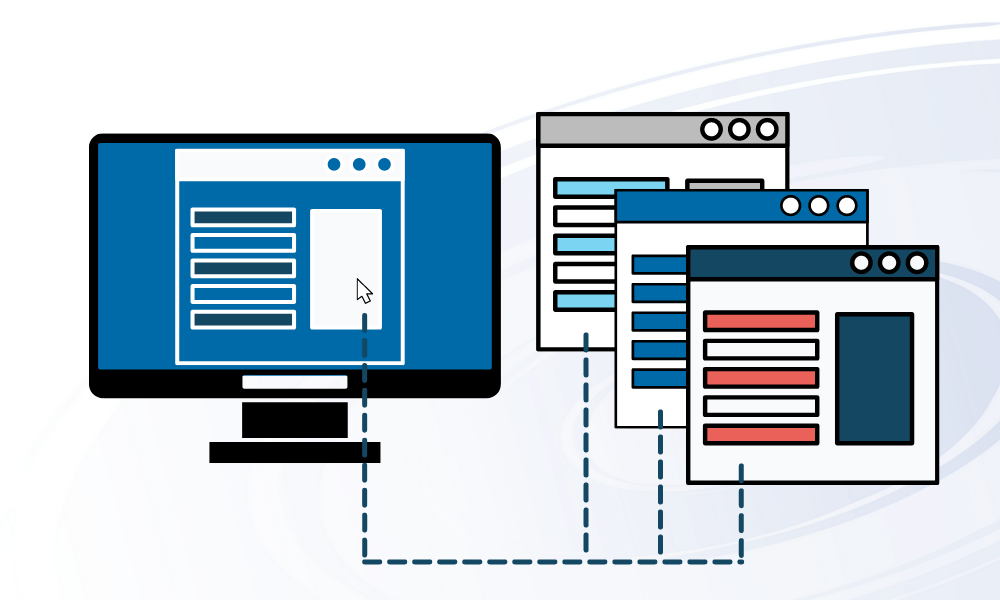 What is a microsite?
A microsite is a branded webpage or a group of webpages that exist separate from your main business website. The idea behind a microsite is to offer another platform for your potential customers to discover your brand and take a specific action (like signing up for your email newsletters for example).
While a microsite can incorporate your brand components (your logo, brand colors and fonts etc.), you have free rein to change these to make your microsite stand out from your normal website.

We want to highlight that you should not confuse a microsite with a landing page. Landing pages are single pages used for lead generation.
The difference between a microsite and a website
Microsites have a unique domain name
One of the major differences between a microsite and your business website is that a microsite lives on its own independent domain. (This URL doesn't need to contain your brand name).
Microsites are not sub-domains
It's important not to confuse microsites with sub-domains, which are, as the name suggests, sites that exist under your main domain.
In case you're thinking, "hang on a minute, but the blog section of my favorite website just has the word blog in front of the normal URL, does that mean it's a microsite?". No, In this case there is a blogsite that exists under the main website's domain.
Microsites hold different content than your business website
A microsite is its own entity. It often contains media elements such as audio, image, or video that aren't on the main website. You can also build creative engagement functions into microsites.
Size doesn't matter
Compared to a regular business website, a microsite only has a few pages. The big idea of using a microsite is to minimize clutter and distraction, so content is much more focused.
Microsites are temporary
In most cases, microsites are temporary sites. Brands will use them as part of a specific marketing campaign or strategy and once the campaign comes to an end, so does the microsite.
Now that you have a clearer idea of what a microsite is and how it differs from a normal website, let's move on to exactly what purpose microsites serve.
When to use a microsite
There is no precise answer to the question "should we use a microsite?". However, these are some questions you can ask to help you decide if a microsite is right for you:
How long do you need the site to be live?
If the campaign you're going to run will be short-lived you do not want to worry about the ongoing costs of website maintenance. In this scenario, a microsite would be a brilliant solution.
How will your users hear about the microsite?
Think about the user journey. Do your users need to visit your main business website, or can they get here by clicking on a banner ad? If visiting your main website will confuse your user, a microsite might help you to not lose them.
Could you do it within your corporate site?
Find out how flexible your main corporate website is. Maybe the design and layout could be customized enough to support the needs of the campaign.
Key benefits of using a microsite
You might wonder why brands, especially those with brand recognition and good market share, decide to set up a "mini-site" that exists outside of their main website. It's almost counterintuitive to the fundamentals of inbound marketing.

Company websites can be rigid in their structure, design, and messaging. Don't get us wrong, that is not a bad thing! But microsites allow you to experiment, branch out beyond what you're known for, and maybe implement alternative content strategies to reach a new or particular audience.
Below, we explore the different ways businesses can leverage microsites and the key benefits.
Increase your brand visibility
Microsites offer another way for you to boost your brand awareness online. With content that is engaging, fun, informative, creative and innovative, microsites can help you gain or maintain top of mind awareness.
New lead generation
Gaining new leads is at the heart of every business's marketing objectives. Done well, a microsite can pull a potential customer in, rather than push them towards an action that will turn them into a lead. Customers have never been more conscious or wary of targeted advertising online. The way successful brands are circumventing this is by creating experiences that come across as informative and engaging rather than the usual hard sell or push marketing tactics. The right microsite provides an effortless, seamless process from curiosity to genuine interest. Prospects move on to the next step in the sales funnel because a microsite has offered them an experience.
Reduce the number of layers in your user's journey
The internet has added layers to the way consumers go through the sales process. Touchpoints and the purchase funnel are elements that have been forever changed by the web. The Google coined "Micro-moments" (consumers reflexively going on devices – often smartphones – for information gathering purposes that can lead to purchase) is becoming a huge part of customer behaviour. Having a microsite that can deliver the information sort out by a consumer is a fantastic way to be right there wherever they are in their purchase journey. You can create a microsite for every one of the steps in the purchase funnel.
Boost your customer engagement
In an age where celebrities reply to the tweets of their fans, consumers demand more from brands. Customers want interaction, they crave engagement. A microsite is an easier way to do this. If you offer this to them, they will thank you for your efforts by sharing your content, growing your brand popularity through word-of-mouth marketing therefore becoming brand advocates, coming back for return visits, and more.
Improve your SEO performance
If there's a particular area of your business you'd like to see perform better in search engines, a microsite can help achieve this. By targeting a specific keyword, topic, or area of expertise and placing it on a site dedicated to that alone, you have a chance of ranking well for it. While on a surface level this might seem only beneficial to brands that choose to host their microsites on their main website domain (this is sometimes referred to as a "branded vertical"), brands that host SEO-rich content on a separate microsite domain can still benefit immensely by:
Microsites are great for CRM
Any brand worth its salt knows the importance of customer retention marketing. While email newsletters are still a great way to keep your existing/previous customers informed and (hopefully) coming back for more business, they can end up being repetitive and boring. With a microsite, your marketing communication can be more diverse, dynamic, inventive, engaging, and memorable.
Depending on your business, you can personalize your microsite by including features that make it unique to the user. You could, for example, use their previous purchase history to show their personality type. Cross-selling additional products and services to existing customers via this channel can be more effective than a simple "You might also like this" email. Want to keep them coming back for more? Give them more!
Use HubSpot's CMS Hub to create your first microsite
In today's world, your customers expect personalized interactions with your brand. They expect instant replies and they want a consistent experience throughout their journey. You need a CMS that was built with business growth in mind, one that can scale as your business grows, and without needing to switch platforms when you need to scale your tech stack.
You need a CMS like Hubspot's CMS Hub. With a responsive, integrated content management system, your business can use real-time customer data to drive decisions, and your team of marketers can deliver a better experience to your customers again and again.
Get started with HubSpot's CMS Hub today
As an Advanced CMS Implementation Certified Partner we work across all HubSpot's Starter, Professional and Enterprise CMS licences. If you're looking for a consultant to help guide your next website project, set up a call with us.
If you have additional questions about HubSpot's CMS Hub, contact us.