Inbound marketing means that you create valuable content and experience for the customers. So what does that mean? Well, nowadays customers are very good at finding their own information and search for what they want to take part of. Thereby, there is not enough to attract customers to your website but once they are there you will have to continue to help, support and empower them with valuable information. Thus, as a company, it is important to provide the customers with what they are looking for. But depending on where the customers are in their buyer journey, they will want different types of information.
Valuable content
Next question will then naturally be, what is valuable content? It is information that gives the customer something. For example, many companies are blogging, it is a good way to keep your website alive and always filled with updated and relevant information. But there are many do's and don't when it comes to blogging, like, don't write to selling texts, update regularly, don't write too short or too long, and SEO (search engine optimize) the text. It might sound difficult, but you can do it! You can also find excellent help with what to think about when blogging. Valuable content is not only blog, it is also, website, video, mail, social media etc.
Basically, it is about creating content that is interesting for the customer and not what is interesting for the company. With other words, skip the company's perspective and think more like a journalist. Write in line with the company's tone but be transparent and guide the customer through the site with links. To make it easier, think that all content that the customer is reading with provide them with something, maybe in the form of inspiration, utility or knowledge. Make sure to deserve the customers attention.
Inbound vs outbound marketing?
To make it extra clear, let us compare inbound and outbound marketing. Outbound marketing means that you interrupt and hunt the customers with content to catch their attention, While with inbound marketing you are deserving the customers attention. By creating value in your content you also create credibility and a stronger relationship with the customer. Thereby, you let the customer come to you and then capture them with your content and that way create leads. It becomes a form of profitable marketing that creates higher sales.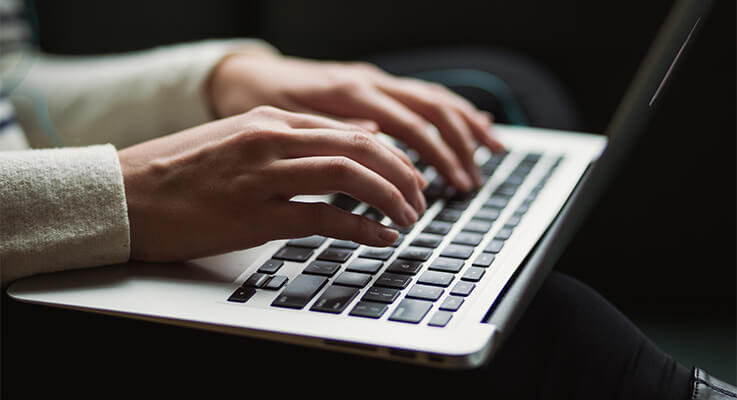 Is inbound marketing something for us?
Yes of course! Inbound marketing is something for everyone. Work with your website and keep it alive, no one will be inspired by a forgotten website, and you already have one, right? Do the best of what you got and you will see a big difference on your leads. Just read about how well it went for one of our customers. If you need help with tips and tricks or everything, you know where to find us!
Where should you start?
We recommend you to start writing a marketing plan. In it you should include your buyer personas, ie your target group. Who are they and what are they looking for? Then develop it into what their buying journey looks like, what information do they want in their various steps? Find out what your competitors are doing so you know what your customers are choosing between, but don't copy them. Set your goals, what do you want to achieve and is it a reasonable goal? Also set up a plan for what and where you should communicate content, it makes it a lot easier. After that, you are ready to start. But remember to continually evaluate what you are doing and be open for changes, anything can happen over time.
Please read our marketing plan that you can have as a template when writing your own.