Did you know that content marketing generates 3x more leads compared to traditional methods? By using inbound marketing which is focused on content, you can build trust with potential customers early by offering them something and answering the questions they are searching for.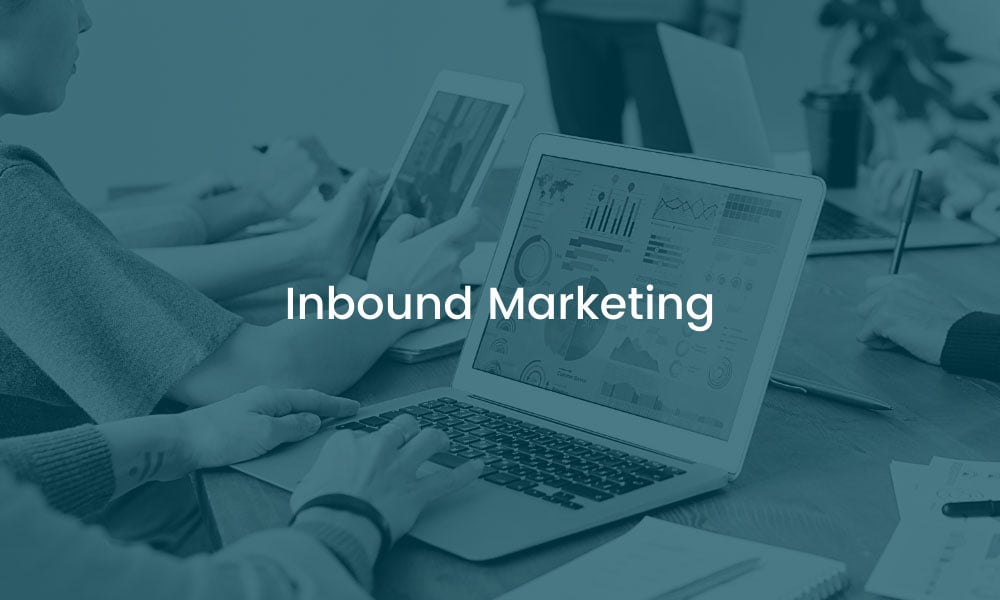 *This article was originally published by Åsa Randahl in July 2019, updated by Alexander Nieminen October 2022.
What is inbound marketing?
Inbound marketing is a methodology which builds upon creating educational and delightful experiences and content for customers already at an early stage of the buyer's journey, before making a purchase decision. Once the customer is ready to purchase, they will remember and trust you since the content was not forced.
This methodology can be divided into three stages: attract, engage and delight. With an inbound marketing strategy you use content marketing such as blogs, social media and search engine optimized website text strategically to increase brand awareness and educate people about you and what you offer. To ensure you're targeting the right audience, you also have to understand in which stage of their buyer journey your potential customers are and what kind of information they are searching for.
Inbound vs. outbound marketing
To explain the difference, outbound marketing is considered a more traditional and interruptive marketing strategy which focuses a lot on pushing your brand and products to a broad audience and finding the customers. Many of the outbound approaches are also very time consuming and oftentimes don't have a good conversion rate with little ROI. Doesn't seem like a very good investment, right?

With an inbound marketing strategy on the other hand the goal is to attract customers and to make them find you, make it easier to connect with the right audience and have a better chance to convert more leads. This is why it's all about the content you're offering!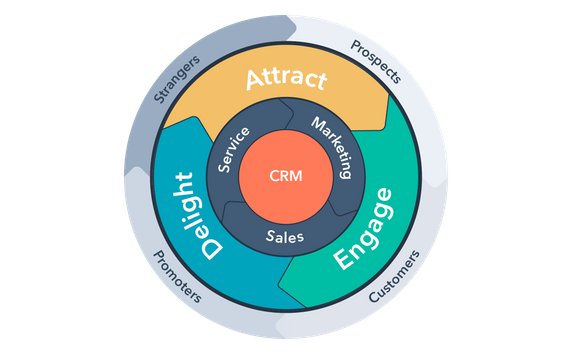 Are you planning to implement HubSpot Marketing Hub? Calculate your expected ROI with our ROI calculator.
Creating quality content
You might wonder what creating quality content means and why it's so important? Well, businesses using content marketing get 126% more leads compared to those not using it. Creating quality content could be related to any of the channels where you publish content and means that you are actually answering the questions your audience is looking for and really giving them something. A good way to approach this easily and make it interesting for the customers is, write about the industry you're in and the trends for them, not for yourself.

Other important things to remember when creating content is not to write too long- or short texts, avoid the selling approach and always make sure that the content is search engine optimized. Quality content can also be applied with many different marketing tools, like social media, videos, ads and emails, not just on the blogs and website text.
What is an inbound marketing strategy?
This is the part focusing on the three different stages. By implementing strategies for each stage, you are able to provide your customers with the best possible experience.
Attracting strategies:

In this stage the goal is to attract potential customers by publishing blog posts, ads, videos and social media posts on different channels, and to make sure it is the right traffic. One way to do this can be a blog post focused on solving a problem a customer might have and to offer a free demo of your product or service which could help the customer. To get the right traffic you need to create buyer personas.

Engaging strategies:

After attracting the right traffic, it is all about communicating with the potential customers that have shown interest in your product or service. At this time, the goal is to make sure that they want to create a long-term relationship by managing the inbound sales call properly and offering a solution instead of just a product or service.

Delighting strategies:

This is the ongoing process after the customers have made the purchase form you. The goal is to make sure the customer is satisfied and receives needed support whenever needed, you should also use surveys related to customer satisfaction to keep improving. Remember to provide all customers with the best possible experience because the happy customers will become your promoters.
All of the stages also include different tools for marketers to use when using the inbound marketing methodology.

How to get started
The best way to start is by defining your buyer personas, who are your actual customers and what kind of challenges and goals do they have? The next step is to understand in which stage they are in their buyer journey, awareness, consideration or decision. When you know your customers and which stage they're in, it is easier to create tailored content for potential customers in each stage and answer the right questions. When getting started with your inbound strategy, set SMART goals and choose the channels where you want to publish your content.
Interested in learning more about inbound marketing and how HubSpot can help you create the most powerful inbound strategy? Download our free "Complete guide to using HubSpot".