Having a powerful CRM and ERP system will provide you with a good overview of your business and your customers. But when you integrate these systems, you're able to operate your business on a higher level, removing friction and enabling an overview of real-time data throughout the entire organization.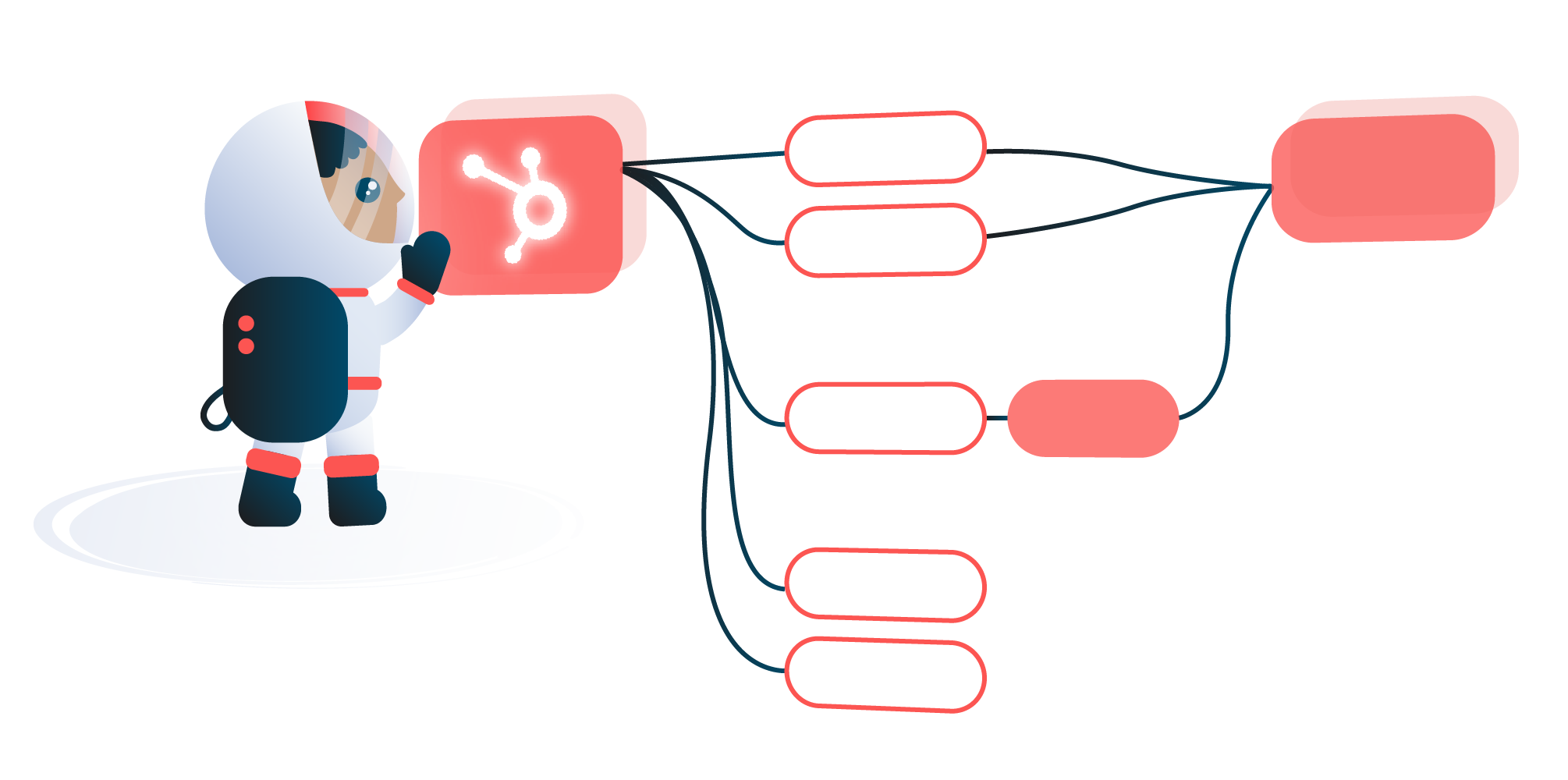 Difference between ERP and CRM
A customer relationship management system (CRM) is focused on the customer facing parts of your business, such as sales, marketing and customer service. It is used to streamline the work of these departments with real-time data of the customers and their interactions with a goal to create outstanding customer experiences. An enterprise resource planning system (ERP) on the other hand focuses on the daily business activities of your business, such as accounting, HR, supply chain etc. with a goal to increase revenue.
These systems are similar in the way that both of them have an effect on the profitability and growth of your business. They are also both focused on essential data and help you make data-driven improvements for all your business activities.
Why you should integrate the two systems
Both systems are strong by themselves but as you can imagine, even stronger when integrated. When you integrate these systems you have a 360-degree overview of the data which is most crucial for the success of your business.
Let's say you have a great CRM solution which you are using strategically, helping your sales, marketing and customer service work in alignment and reduce friction. And now, you also integrate your ERP to your CRM, what would the result be? Removing friction between your customer facing departments and the departments of your daily business operations. This means that your accounting/finance department could have a real-time overview of incoming revenue, sales will be able to make quotes accordingly to storage/warehouse and marketing will be able to make personalized offers with information from storage.
When you integrate the two systems it allows your business to operate at a higher level since you have transparency and real-time data shared across the entire organization, allowing you to create the customer experiences you want and make the data-driven decisions you need to.
In addition to this, since your sales people will have access to the essential data from the business side, it will also be easier for them to plan and forecast sales.
What happens if you don't integrate?
Making the decision not to integrate these two systems means that you'll stay in your data entry silos, entering the relevant data manually, taking more time and more effort. In fact, sales people spend as much as 20% of their time entering data into the CRM (9 weeks per year), doesn't really sound like an efficient solution, right?
Let's say you don't integrate, what could be the consequences of this for your people and your bottom line? For example, your marketing department might be running a campaign on a specific product without having a clear overview of the warehouse situation and proper communication with them. This leads directly to unmet customer expectations, which is key today. This is something to keep in mind when you're in the decision stage of integrating or not!


Are you interested in learning more about integrations and how they can help you grow your business? Download our free "Complete guide to integrations and why to use them".
Getting started?
This might create a lot of technical questions, like which data should be synced two-way or one-way, how many API requests you need per day or if there is an existing integration (built by HubSpot or 3rd party) for your ERP system or if it has to be custom built.
No need to worry.👇
As a certified and experienced HubSpot partner we have optimized our ERP integration process, to ensure smooth data synchronization, on-time delivery and industry leading training for your team.
The integration process with iGoMoon
Now that you have made the decision to integrate your ERP system to your HubSpot CRM, it's time to get started and outline the process, which contains a few different steps.
1. Discovery: A workshop to understand your challenges and goals with responsible stakeholders, to help us set the best approach. Then we create a plan with proper mapping between your systemes.
2. Data cleansing: Comparing data to make sure that all relevant data is included and redundant data is removed.
3. Implementation: Where we execute the plan with proper change management, ensuring we have all we need.
4. QA & Testing: Making sure everything is in order with QA and testing, before launching the integration between your systems.
5. Deployment: BOOM! We have tested and quality assured the data, now you're all set up in your new 360 degree overview of all your business data.
6. Off-boarding: We provide your team with the needed training and know-how to make sure they can take over the skyrocket and keep aiming for the moon!
Learn more about our CRM - ERP integration process here.