As a marketer, it can cause headaches and be time-consuming to manage a website. If your company does not have simple tools that allow you to make simple edits, you'll constantly get stuck and need help from one of your teammates.

*Cue developer and/or IT manager's eye-roll here.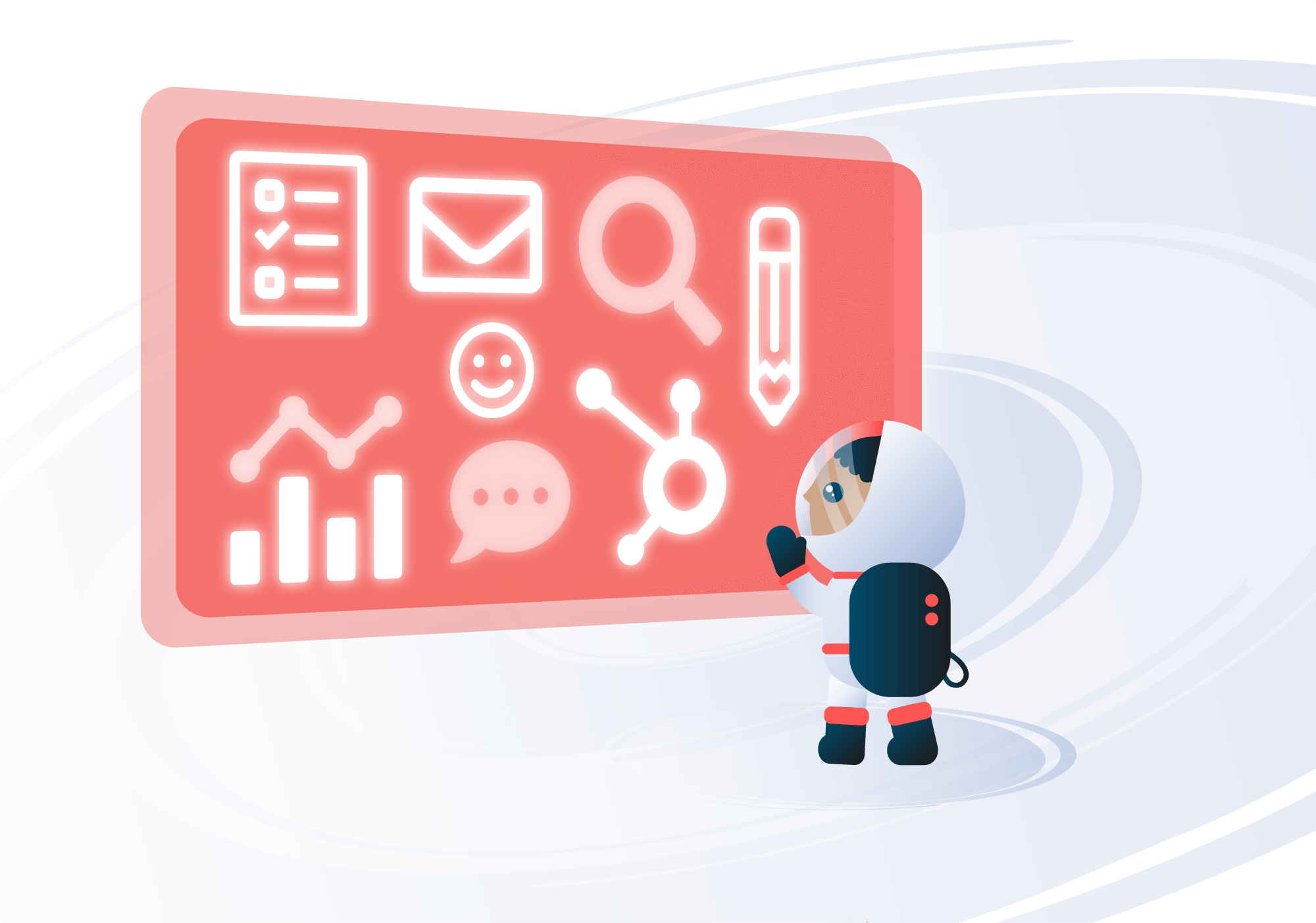 *This post was originally written by Tayla Fagan and published on 13 January 2021

No matter how helpful or patient your teammates may be, virtually tapping them on the shoulder all day with Slack messages will inevitably make you and your team less efficient and make it difficult to achieve your daily goals.

It is really painful to manage a website with a traditional CMS if you don't have deeper coding knowledge. But before you spiral into a panic - there are tools available that give you the ability to easily edit your website and keep the virtual shoulder taps strictly for emergency situations.

Let's look at the key reasons our Marketing Team loves working on HubSpot's CMS Hub.
HubSpot CMS Hub is the solution we've all been looking for
HubSpot's CMS Hub is a holistic marketing platform that includes all the digital marketing components you need. If you are a marketer, you will appreciate the powerful content creation tools that the system provides you with. You will be able to do all the necessary edits on your website without coding knowledge which means you don't need to rely on the IT department.

With HubSpot CMS Hub, HubSpot has removed unnecessary bottlenecks that are usually associated with a traditional CMS. While adjusting the web management process HubSpot makes it easy for companies to grow their business and focus on their customers' experience.

Below are some ways HubSpot CMS Hub takes the pain out of managing your website and the key reasons marketers love using HubSpot CMS Hub.
1. It's a powerful all-on-one platform
Maybe the biggest benefit with everything HubSpot is that it's designed to be managed from one location - HubSpot's CMS is no exception. When you buy into HubSpot you're buying into an entire HubSpot ecosystem.
This can save you a whole heap of time because you're not jumping between platforms and you don't need to train your team on multiple tools. Is that a sigh of relief we hear?

With HubSpot's CMS all your web pages, landing pages, blogs, SEO, emails, and other content is managed, published, and edited from one place. This comprehensive platform helps growing companies to act in an integrated way, whether it is to collaborate with a customer who visits your company's website for the first time or to exceed the expectations of a customer who is reaching out to customer service.
HubSpot CMS Hub is designed for companies to simplify web management and allow marketers to focus on ways to better integrate their website into the customer journey.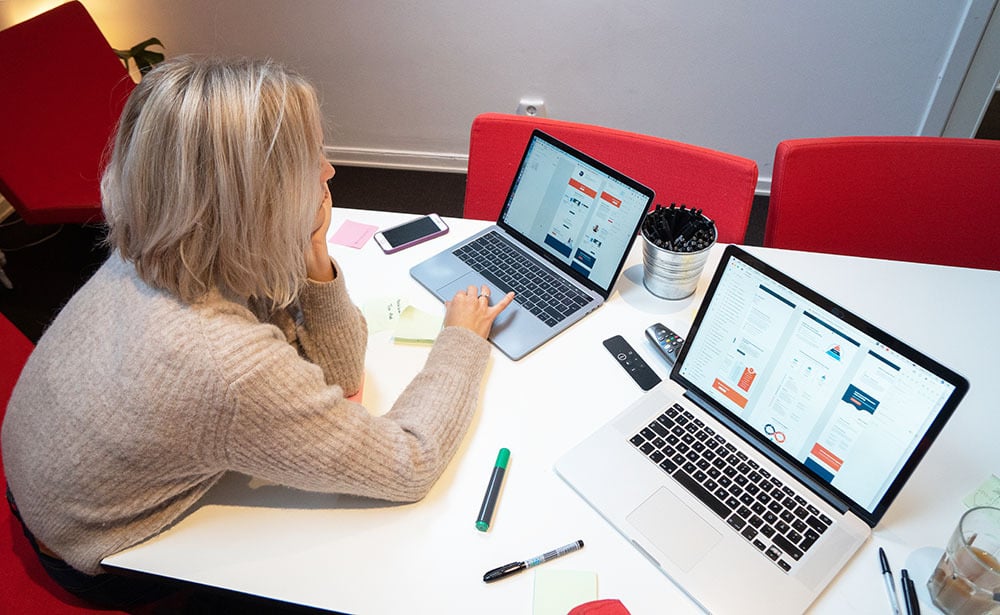 2. You can edit quickly and easily with just a few clicks
HubSpot has made a name for itself as being built for marketers and developers in mind, and with ease of use being a big focus. In comparison to other CMS platforms which are typically built with developers being top of mind.
HubSpot is incredibly easy to use and learn and, because it completes tasks are completed with pretty consistent actions across the CMS, it takes a lot of the management hassle away for users.
The drag-and-drop editing feature in CMS Hub will put a smile on almost all marketers' faces. This functionality allows you to quickly and easily move elements on the website around or create new pages. You also don't have to create a new template for each page.
With drag-and-drop editors, you can place and choose to display modules where you need them and break nothing on the page. You can also easily remove modules and alter the layout of your pages. So, while templates are the basis for the design of your pages, the pages are completely customizable. As a marketer, this means you can create a completely responsive and powerful website with developed themed templates.
3. You can easily create website themes and templates
HubSpot CMS Hub enables your developers to create a custom theme to fit your branding. Once you have your theme, you can easily edit the entire site within the guidelines that your developer has set up. Templates allow your developers to not only customize your branding throughout the site but the pages too. Developing a set of templates for your website will make the user experience uniform and more enjoyable - turning them from visitor to customer.
Read more about how HubSpot's CMS Hub takes the pain out of website management and lets you prioritize your customer's experience here.
4. You can add more than one brand domain
With HubSpot CMS Hub Enterprise, you can easily add multiple brand domains if the need arises. With branded domains, you can host multiple domains and report on multiple websites within one CMS, instead of having to juggle multiple systems to meet the needs of your growing business.
HubSpot CMS Hub Professional accounts can host content on unlimited sub-domains and top-level domains under a single brand domain. You can set one sub-domain as primary for each content type (blog, landing pages, website pages), and connect additional sub-domains as secondary domains.
Related article: Which HubSpot CMS Hub license is right for your business?
5. HubSpot CMS Hub works together with HubSpot CRM
HubSpot CMS Hub is a system connected to a powerful CRM. Since your customers interact with your website, your customer tracking system needs to interact with your website management system.
HubSpot's CMS-CRM integration will connect all activity on your website straight into your CRM for instant analysis, reporting, and actionable insights. You'll also be able to see how your site is performing alongside your other online channels, which better informs your marketing and content strategy.
Your website visitors are not static, so why would your website be? And as your relationship with your visitors grows and changes so should your website. Smart content is one of the most powerful features of HubSpot's CMS Hub. Personalizing content and buttons on your page based on what you already know about your returning visitors and leads enables you to take the user experience to a whole new level.
If you'd like to arrange a HubSpot demo contact us.
6. You can create and add multilingual content
Do you want to expand internationally and need to communicate with customers who speak different languages? Not a problem!
HubSpot CMS Hub makes it easy to work on a website with multiple languages. You can easily translate pages and connect them to each other in HubSpot.
On pages and templates, you can even create and set smart content with your user's desired language. This means your website will use the visitor's preferred browser language, which will be more reliable than IP to decide which language content to display and delight your visitors along their journey.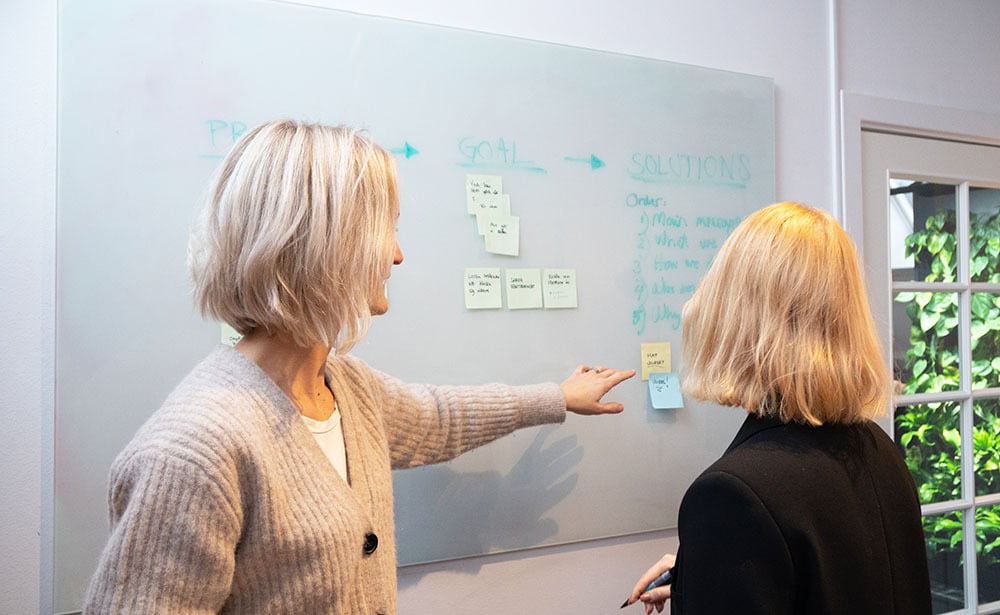 Less time on website management, more time on stellar website experiences
HubSpot's CMS Hub is an ideal solution for your business if you want to spend less time managing systems and more time creating remarkable website experiences for your customers. It's the CMS software that allows you to work faster and more effectively as a marketer.
If you want a fully functioning, easily maintained, secure and customizable website, then we 10/10 recommend taking the leap and buying into the HubSpot ecosystem. We also advise that you work with a HubSpot specialist agency like iGoMoon to help make sure you get set up correctly and receive thorough onboarding to ensure your team is fully equipped to use the tool properly.
Related Post: iGoMoon named HubSpot Advanced CMS Implementation certified
Do you want to learn more about the CMS Hub, how we can help you, or more about HubSpot in general? Download our free "Complete guide to using HubSpot".