Discovery Workshop
Discover your company's untapped potential
Are you ready for blast off?
Through this discovery workshop, we'll unlock your business' full potential and help you discover, or re-discover, what makes your business special, its purpose and its passion. So that you communicate it throughout your future inbound marketing activities, attract your ideal customers and close more deals.
Transforming B2B Marketing
Being a B2B marketer is one of the most complex roles you can have today. When you're transforming your sales and marketing process you will face a lot of different challenges. While navigating the shift to become a measurable, performance based marketing department you need to keep balance in your growth triangle:
Clear and measurable goals
An ability to execute
Having the right technology
To get as much out of your efforts as possible, there needs to be a balance in the triangle. Each step needs to grow at the same pace.
Calculate your expected ROI if you invest in HubSpot Marketing or Sales Hub with our ROI calculator.
The beginning of the partnership
iGoMoons Triangle of Growth partnership gives you the ability and resources to execute the ongoing marketing actions and maintain the right technology. But first, to kick off the relationship with customers, we need to identify where we are, where we want to go and how to get there. We do that through a Discovery Workshop.
Read more about ToG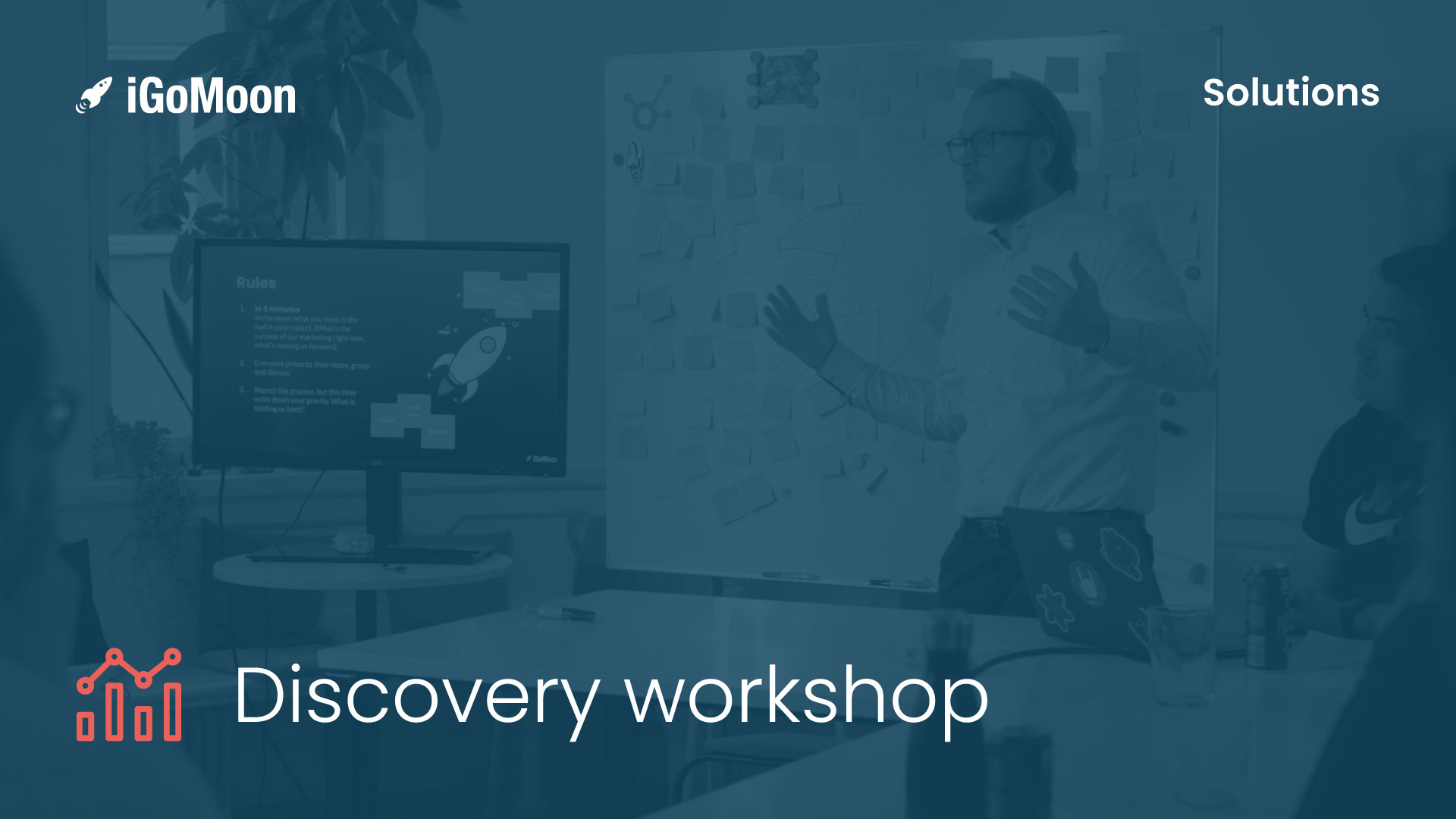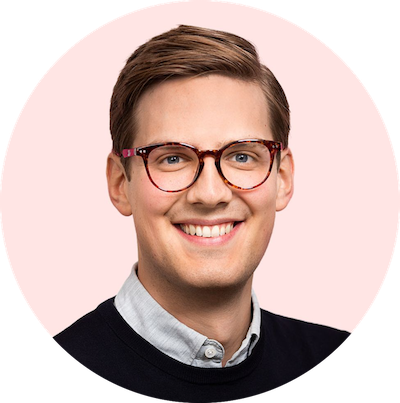 ⭐️⭐️⭐️⭐️⭐️
A professional partner that dares to challenge
We started with a discovery workshop together, and it was a success. Even before the workshop, we got lots of value by filling out the questionnaire iGoMoon sent us. iGoMoon had good questions and a thought-out structure that kept us moving forward. They dared to challenge us and our ideas, something I hold as a true sign of a professional and competent partner. I invited our commercial management team, including our CEO, which I recommend. By doing this, we got more points of view and could identify where we were aligned and where we weren't.
Thanks to the workshop, we honed in on where to go next and what actions to take. There were clear next steps, and I'm happy with the delivered summary, a document I go back to regularly. It detailed high-level activities and more actionable things we needed to get done sooner rather than later. Our discussions during and after the workshop moved us in the right direction regarding how we approach strategy. I feel we established a new type of conversation internally from one week to another.
Henrik Wallgren, Chief Marketing Officer (CMO) at Hailey HR.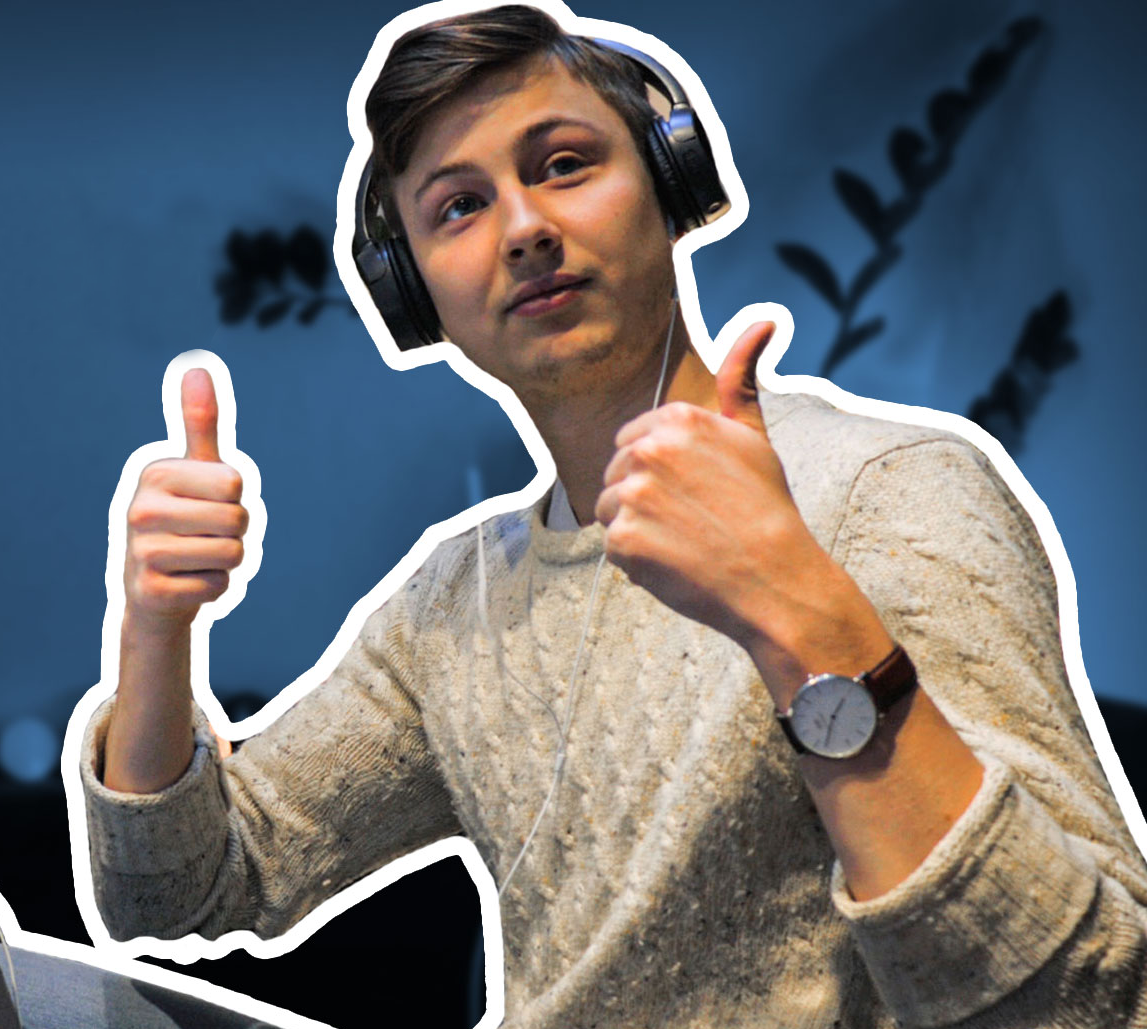 Whether you have an internal marketing department or not, every single company will benefit dramatically from an outside perspective, but you need to remember that outsourcing your marketing completely is not always the answer. We love a joint effort, and allowing our team to work in partnership with yours, is how we'll succeed together.

- Henrik Stålhand, Account Manager at iGoMoon
Introducing the Discovery Workshop
It is aimed at SaaS companies who have decided to make the digital shift and have started to see their website as their primary sales channel. Here we as a partner get a much deeper understanding of your strategy - we can also help you align your marketing strategy with your website.
Together, we set long term goals
We discover quick wins to get instant results and build business cases
We can then use the workshop as a tool to stay on track with the stakeholders every six months
This is also an opportunity for you to assess if iGoMoon is the right partner for your growth journey.
Discovering our relationship
Here is a snapshot look at the output of your discovery workshop.
Ideal customer profile and buyer personas
Our number one priority and our most important relationship: our customers. Step one in any strategy is understanding who we're targeting.
Building your flywheel
Using the pirate metrics and the flywheel, we map out which metrics and KPIs affect your sales and marketing. Understanding what creates and reduces friction in your flywheel.
The rocket launch
We're way too creative to use our precious time doing SWOTs. Instead, we workshop a rocket launch, identifying our gravity (what keeps us down) and our rocket fuel (what brings us closer to the moon).
Goal setting
When we know where we are, we can start to aim for the stars. Setting SMART goals enables us to focus on the right actions, make appropriate priorities, realistic budgets and set the right expectations.
Focus areas
When we've set out the goals, we can start to talk about what we need to do to reach those goals. Identifying low hanging fruit, and diamonds in the rough (often we are sitting on gold, but are too close to see the shiny stuff).
Resource optimization
Finally, once we know where we are, where we're going and how we're going to get there - we're almost done. The last step is to identify how we can fly - how do we fuel the rocket? Budget, people, time.
Ready to discover your untapped sales potential?
We would love to explore and help you get the "overview effect" of how you can win with HubSpot CRM (which is a cognitive shift in awareness reported by some astronauts during spaceflight, often while viewing the Earth from outer space).
Talk to a HubSpot expert