HubSpot onboarding
Get up and running on HubSpot with help from our HubSpot certified experts
Let us help you build a strategy that's right for your business. Our HubSpot specialists will support you at every step, from selecting the right approach through to hands-on implementation and guidance towards achieving your short-term and long-term goals.
Why do you need HubSpot onboarding?
Working with a new tool can be a challenge for anyone, which is why we're here to help you on your mission to success. Through our onboarding service, getting started on HubSpot is quick and painless. You'll get a proper introduction to the tool and receive the best guidance on how best to use it.
We help you build a foundation that sets you up for success and continued growth. We ensure your team is armed with the best practices and knowledge that's tailored to the needs of your business. Join the hundreds of customers who've successfully journeyed to the moon and beyond with us.
See what our customers have to say
Why partner with iGoMoon for your HubSpot onboarding
We really know HubSpot. We've been a HubSpot partner since 2014 and have successfully assisted hundreds of customers to build and scale their business in HubSpot. We are an Accredited HubSpot Onboarding Partner and our HubSpot experts are knowledgeable and accredited to onboard customers. We will assist you at every step of your HubSpot journey – whatever your challenge is, we'll help you find the solution.
Onboarding with iGoMoon gives you access to hands-on HubSpot implementation, data migration, in-person training and strategy building, allowing you to leverage the full benefits of HubSpot so that you can successfully grow your business.
How our HubSpot onboarding service works
We offer onboarding services for HubSpot Marketing, Sales, Service and CMS Hubs. For each of these hubs, we customize an onboarding plan together with you in order to reach your most important goals as fast as possible. In order to design this plan we will go through why you bought HubSpot, your short and long-term goals, and your current tech stack and team.
30-90 days
Marketing hub onboarding
Your Marketing hub onboarding may include the following projects:
Importing and organizing your data
How to generate and capture more leads
How to generate more website traffic
How to measure traffic and understand your results
How you can increase your conversion rate
Engage your leads
Be more personalized in your marketing and automate it
15-30 days
Sales hub onboarding
Your Sales hub onboarding may include the following projects:
Importing and organizing your data
Set up quotes with your products
Get your team to work more efficiently
Automate your sales process
Reports on KPIs
For larger teams; we will work with you to implement a partitioning and permissions strategy that meets your needs.
15-30 DAYS
Service hub onboarding
Your Service hub onboarding may include the following projects:
Setting up your help desk in HubSpot
Reporting and visualizing results
How to measure and improve customer experience

How to create NPS surveys
7-15 DAYS
CMS hub onboarding
Your CMS hub onboarding may include the following projects:
How to migrate your website
Building your website from scratch
How to measure website activity
How to manage multiple brand domains
Creating a content strategy and capturing more leads
Timeline
The standardized process is certified by HubSpot and is optimized for you to get value from your HubSpot investment as soon as possible.
This is an example outline of how our onboarding journey together.



Kick-off call
Understanding your goals
We meet with you to get a good understanding of your current challenges and decide on the 3 best projects that help solve these challenges and so that you can meet and smash your goals.
Plan set
Set up your projects
Based on your needs, we prepare and set up the projects that were decided to focus on in our kick-off call, using the HubSpot Projects tool. Our focus areas are always prioritized by how fast you get your implementation up and running.
Calls 2-4
Following the progress
Over next weeks, together with you, we'll be setting up one project at a time, and guiding you through any processes you may need assistance with, as well as answering any questions you may have.
Growth call
Kicking off your growth journey
Here we reflect on the onboarding process and our achievements. Together, we'll work on your next steps and decide on what other HubSpot services or assistance you need to be successful in your strategy. Our aim is to ensure that you're all set up and ready to achieve success and reach your goals.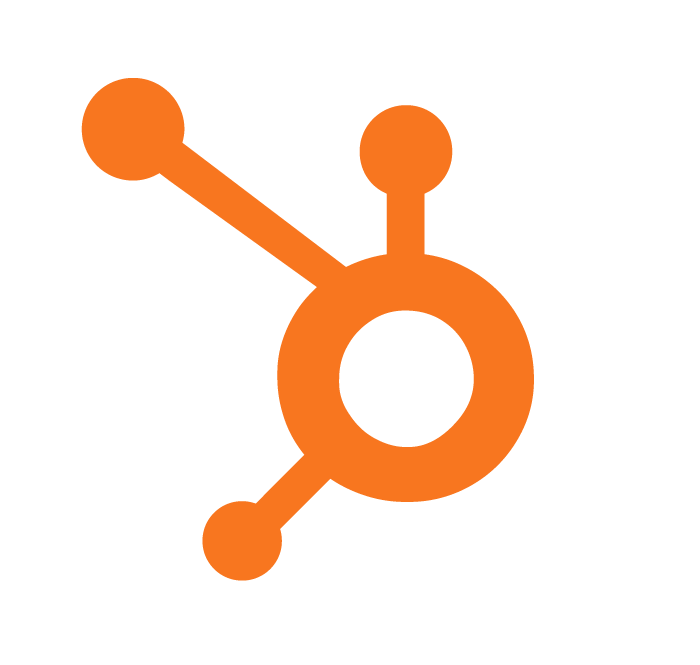 Not sure which HubSpot service to choose? We can help you find one that's right for you.