Sales ready website
Is your website sales-ready in HubSpot?
With CMS Hub you are able to manage your update schedule with ease. You don't have to rely on an engineer or IT-departments to make updates. HubSpot gives you the flexibility to move fast when you are scaling up your business.
Optimized for devices and conversions
With a Sales Ready website in HubSpot, you easily create and manage website pages personalized for different visitors - and optimized for devices and conversions. Transform your website from a digital brochure into a powerful sales machine. By attracting the right visitors, generate better-qualified leads, and increase demand for your services.
A tool stack for growth
There are two key reasons why selecting the right tools is crucial to the success of your website redesign. First, choosing the right tools opens up your team's ability to drive results in ways they never could before. Second, an integrated tool stack will help you gain new insights on user behavior because you're collecting the right types of data and connecting data from multiple sources into one story. With HubSpot CMS Hub you get that setup, probably in the most user-friendly CMS tool on the market, which empowers your market team and increases your scalability potential.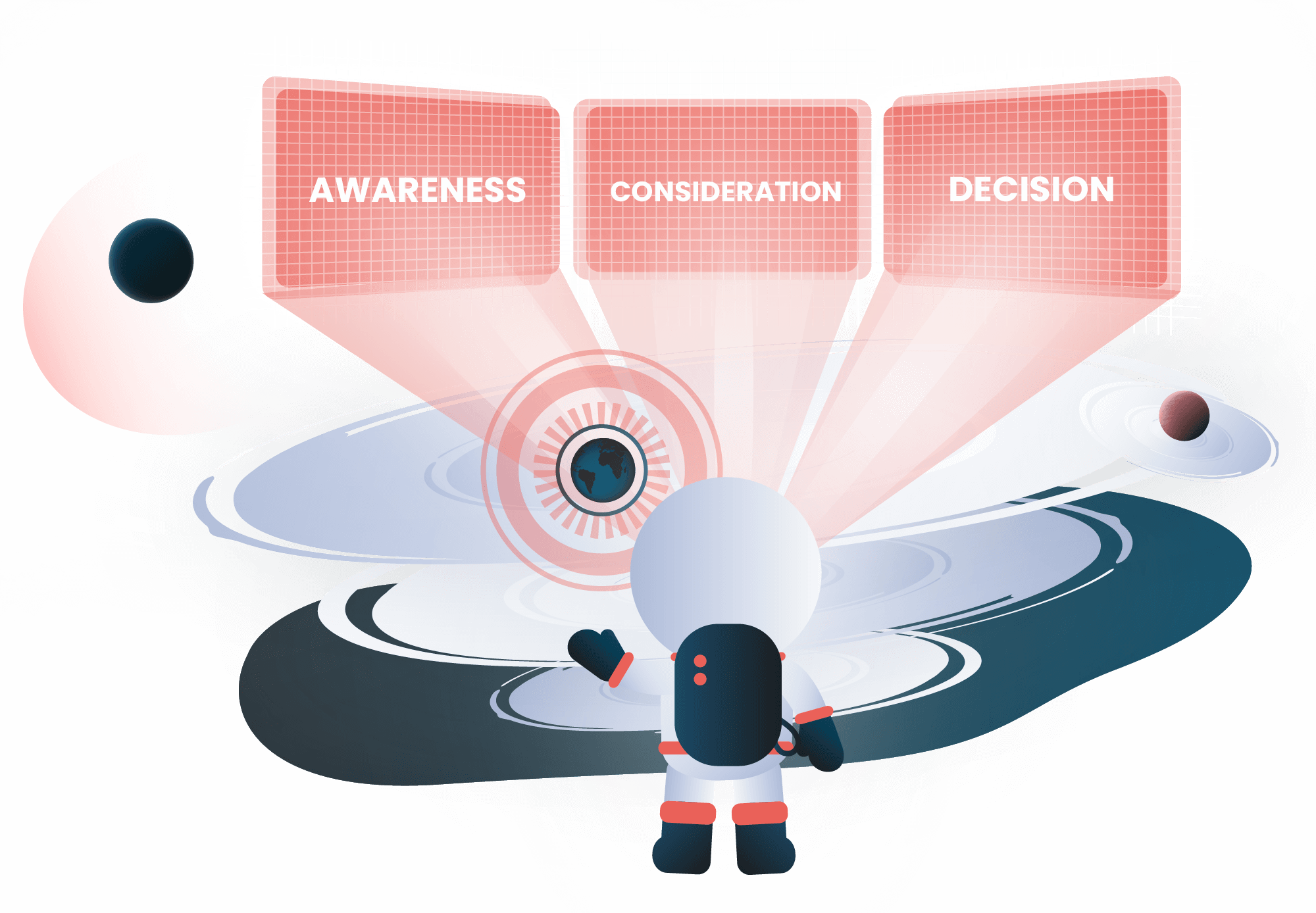 Improved customer experience
With a tool stack like HubSpot CMS Hub you will impact other business areas as well, like sales and customer support. Your complete view of each user's interactions and journey with your website becomes powerful enablement information for a salesperson trying to close that prospect or a customer service rep who's trying to understand the history of a specific customer.
The Sales-Ready Website Redesign Process
You have now picked HubSpot as your CMS-platform. Now we are ready to move forward and implement your strategy, webdesing, and onboard your team. Then this is our proven process for making that happen for you.
Step 1
Discovery (optional)
The goal of the strategy stage of the redesign process is to understand your audience's world and how the website can solve problems along their journey.
Step 2
Project kick off
The project startup where we go trough project roles, process and milestones. We also decide on the strategic decisions, design, site-map and goals for the website project.
Step 3
Web design
First we fire-frame functionality and then design mockups. Each mockup we create is designed with UX in mind to best drive conversions, resulting in a website that is truly sales ready.
Step 4
Content creation
Even with the best strategy or the most delightful design you cant make the site sales ready with poorly written or confusing content.
Step 5
Web development
When we have a sign off on the design mockups we start the development process in HubSpot. We have built HubSpot websites since 2015 and starts from our proven MoonBox toolbox.
Step 6
Content setup
When the development is finished, it's time to dress our new rocket. It's time to present all the great content we've produced implemented with the new site structure in HubSpot CMS.
Step 7
SEO redirects
Redirects mean that you tell Google which pages that has been moved or changed. This needs to be done so people don't end up on "dead pages" when you appear in Google searches.
Step 8
Test & Launch
This is the stage where all the features are 100% testable by the customer. By leveraging the launch checklist we make sure that everything is ready for take off 3,2,1 - TAKE OFF!
Ready to discover your untapped potential?
We would love to explore and help you get the "overview effect" (is a cognitive shift in awareness reported by some astronauts during spaceflight, often while viewing the Earth from outer space).
Book a free consultation call here