Choosing which CMS to build your website on is not a simple task. If you're evaluating HubSpot for your marketing, sales, or service team (or a combination of the three), there's a lot to navigate and decide on.

Thankfully, we've done the heavy lifting for you. In this article, we'll break down everything you need to know about HubSpot's CMS Hub pricing, and whether we think HubSpot CMS Hub is worth the price. Spoilers - we most definitely do.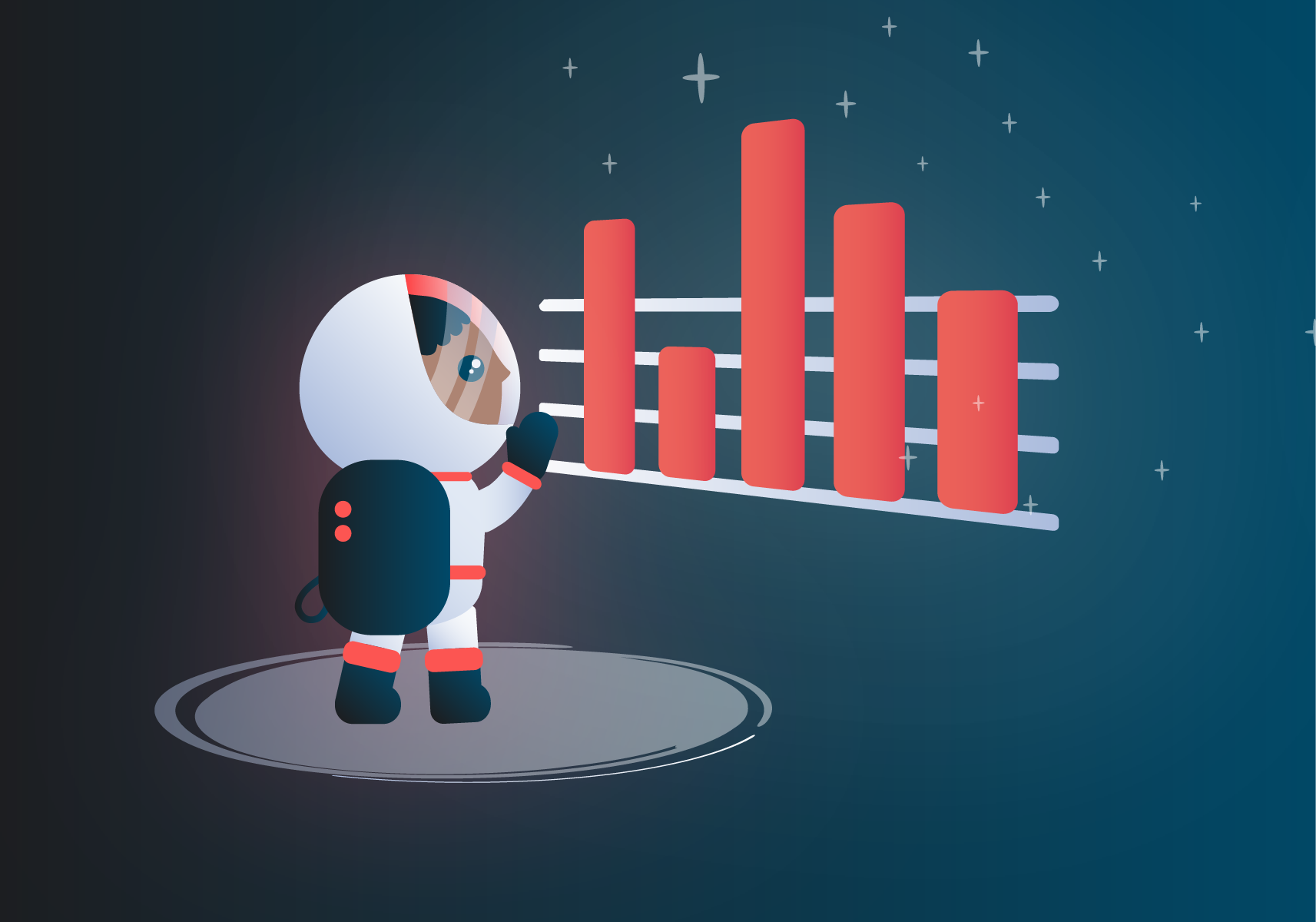 *This post was originally written by Tayla Fagan and published on 18 March 2021
What is HubSpot CMS Hub?
HubSpot is a powerful, holistic, and fully integrated CMS that helps you manage content. Made of various tools, HubSpot CMS gives you control of all the web assets and helps you build a productive and SEO-friendly website effortlessly. It's a great platform for marketers who want to manage and build a secure business website, easily customize and edit content, and create stellar web experience for your customers.
Related post: Improve your website's user experience with HubSpot CMS Hub
If you'd like to arrange a HubSpot demo contact us.
HubSpot cost and pricing basics: Hubs and tiers
HubSpot has three main software Hubs: Marketing, Sales, and Service. They don't function as separate platforms, but you will purchase them separately. If you're looking to host your entire website on the HubSpot platform, you'll also want to check out HubSpot's CMS Hub.

Many companies start with HubSpot's Marketing Hub, and once they see and experience how easy the platform is to use, will adopt it and buy into HubSpot's sales and service Hubs. Whether you need multiple Hubs depends on what your current technology stack is. For a more in-depth breakdown go to HubSpot's pricing page.
Cost to build a website on HubSpot's CMS Hub
We get it. Choosing and investing in a CMS is not a simple task. You need to consider so many factors like what are the hosting services to choose from? Who is your target audience? What type of site do you want or need for your business? How many modules do you need? And so many more.

Yes, there are many "free" platforms that you can use to build and manage your business website, but these offer limited control and functionality. To get the add-ons and build a website exactly as you imagine it, you'll likely have to invest extra.

Related Post: Why HubSpot CMS is the right fit for your business website

To gain a better understanding of the cost to build a website on HubSpot CMS, let's dive into what the major expenses are and some reasons both tech-newbies and tech-savvy members of your team will enjoy working on HubSpot's CMS Hub.
Read more about how HubSpot's CMS Hub can help you grow your business here.
Software cost comparison: WordPress vs HubSpot
When you think about a CMS software, the first one that comes to mind is probably WordPress, right? Considered the most well-known of popular CMSs, WordPress continues to dominate the market as the champion "free" CMS. You're probably scratching your head at the thought of paying a monthly fee for HubSpot's CMS Hub when there is a "free" service available to you. Were we right again? Then let's keep diving.

The first thing you have to invest in when creating your website is the software. There are two options, you can opt for an open-source software like WordPress, or you can choose a SaaS software like HubSpot CMS Hub. The first thing to know when comparing WordPress and HubSpot's CMS is that nothing is free. Sure, the Wordpress software is free to download, free to install, and free to use but, consider the hidden costs which may include:
Premium upgrades (themes, plugins, and extensions)
Your time (spent pulling your hair out when something breaks)
Domain name
Website hosting
Security
Maintenance
If you choose HubSpot CMS Hub to power your website, you don't have to worry about paying sneaky extra costs for security, hosting, website management, updates, etc. You receive a fully managed service with your monthly or annual payment. These are the costs you need to consider should you choose HubSpot CMS Hub.
Design costs
An essential step when building your website is the design. To help developers bring your business website to life, many CMS platforms and website builders offer templates and themes so that you can easily customize the website with a drag-and-drop editor.

If you don't want to design a website on your own, you can hire a HubSpot partner agency, to help you design a customized and captivating design according to your business goals.
Related Post: Improve your website's user experience with HubSpot's CMS Hub
Domain registration and renewal costs
Domain name registration gives you ownership over your website's address so that no one else can claim it, and it simplifies how visitors find your site. This is the most important investment you need to make.

Typically, all website building platforms like Bluehost, Squarespace, etc. offer a one-year free registration, but these call for additional renewal fees which can be expensive and catch you off-guard later on. (We'll say it again PSA: free doesn't necessarily mean free).

Hosted platforms (like HubSpot's CMS Hub) use a third party custom domain registrar. It provides an affordable registration and renewing process somewhere between $10 and $15 per year.

Virtually all website building platforms, from hosted website builders to self-hosted CMS platforms to everything in between, include domain name registration in their sign-up process.

Some hosted platforms like Squarespace, and third-party hosting providers like Bluehost, include a free year of domain registration when you sign up for a plan which appeals to new site owners who want to keep their costs low. Just make sure you check what the renewal fees are, so you're not unknowingly committing to an expensive annual rate.
HubSpot CMS Hub works together with HubSpot CRM
What makes HubSpot CMS Hub so powerful is that it's a system directly tied to a CRM tool. That means you have insight into who is visiting your website, when they're visiting, and what they care about. Pretty cool, right?

You can completely customize your visitor's experience based on what you know about them. Having HubSpot CMS automatically integrated with the CRM gives you a leg up over your competitors, as you can speak directly to your visitors. With other CMSs, you have to talk about what you do in general terms because you don't have a firm grasp of who is visiting your website.
Read more about HubSpot's CMS Hub here.
HubSpot CMS Hub is secure
Over the years, WordPress has been under attack. With about 39% of all sites across the web being on WordPress - it has become a hacker's dream. Plugins and themes are being hacked every single day. Yikes!

A HubSpot CMS website can never be hacked. Well, okay - we'll tread lightly in saying that - anything can be hacked - but HubSpot's 24/7 monitoring and threat detection takes away most of these concerns. Plus, opportunities for hackers are few and far between with HubSpot's limited marketplace.

Security also relates to your hosting. With HubSpot, your hosting is part of the 24/7 monitoring and threat detection plan. Most WordPress sites are on a shared hosting plan, which means hundreds (or even potentially thousands) of other sites could be hosted on your same server. So, if a hacker gets access to the server you host your site on through someone else's site - you're incredibly vulnerable.

There is a lot to think about with security. When weighing up the costs, it's important to factor in the hours of headaches and hair-pulling you'll be doing if your website goes down or gets hacked. With HubSpot CMS you can rest easy knowing that HubSpot takes care of all updates, maintenance, security, and support. Which, if you ask us - is well worth it!
How much does HubSpot CMS Hub cost?
Okay - time to talk numbers.
HubSpot bundles many of its tools together into packages, but you can purchase some individually as well. Some prices listed on HubSpot's pricing page refer to the base price but there may be additional costs or limitations, so be sure to pay attention to these or speak to one of our HubSpot specialists to help you navigate the costs and find the best package for your business.

For example: The base cost to get started on HubSpot is $50 per month. This will give you access to landing pages and some parts of the marketing tools. If you're a new business or a startup, you may not need HubSpot's CMS and only a few landing pages to get started.

If you're intending to host your entire website on HubSpot, this would not be the right option for you. To host your full website and gain access to the core part of HubSpot CMS, you'll need to look at the different tiers available.

You can purchase the HubSpot CMS Hub with any edition of the Marketing Hub, Sales Hub, or Service Hub.

The minimum price somewhat depends on your business needs but for more information HubSpot's pricing page covers everything you need to know about options, limitations, and the cost of HubSpot CMS Hub.
Sign up with a partner agency
A HubSpot Partner is a company that has agreed with HubSpot to sell and service HubSpot software. To do this, they must join the HubSpot Agency Partner Program, and meet a set of training and implementation criteria.

Whenever you sign up for HubSpot through one of HubSpot's partner agencies - like iGoMoon, HubSpot will automatically waive the onboarding fee. The agency will handle that for you.

HubSpot partners have experience with many implementations of HubSpot software. At iGoMoon we specialize in HubSpot CMS implementation and have experience with multiple clients and HubSpot applications. By working with a specialist HubSpot partner agency like us we'll help you fast track your business growth.

Related post: iGoMoon named HubSpot Advanced CMS Implementation certified
Is HubSpot pricing worth it?
We can't stress this enough - YES!
Great website platform
Marketing tools
Sales tools
Done-for-you maintenance
Security
Hosting
While the initial price tag may deter some people, thinking through what you get and what you don't have to worry about with HubSpot's CMS Hub makes it the obvious solution in our eyes.
Take the leap
If you're still debating whether HubSpot is right for your business look at our blog Why HubSpot CMS is the right fit for your business. In it we look at the five common factors that show whether HubSpot CMS could suit your business needs.
If you still have questions or aren't ready to commit, then we recommend signing up for a free trial. You have nothing to lose and everything to gain by exploring the tools and seeing which ones will offer value to your specific business needs.
You can also set up an exploratory meeting with our sales department, and we'll help you discover areas of unseen opportunity to help grow your business.
Learn more about HubSpot and how the platform can help you grow your business by downloading our free guide.